Articles Tagged "photography"
Sophia Amoruso,  the New York Times–bestselling author of #GIRLBOSS and Nasty Gal founder, is back with a beautiful, ambitious book. We spoke to Kerri Kolen, the editor, to find out how an art book like this gets made:
The book is so distinct in look and feel – what made you zero in on this style and vibe?
Like any book, some of the style and vibe came along organically as the book morphed from an idea to a real book. But we always knew we wanted the book to be unlike anything else out there. There are so many other coffee table books, style books, photography books, fashion/lifestyle books. Sophia really wanted this to be its own thing—not like any of those but a mashup that more appropriately reflected the inspiration that she sees in the world—as she has experienced it. It was also important to both of us to include the essays—in the midst of all the style, there are real nuggets of wisdom and hilarity that Sophia wanted to express but that didn't have a real place in her previous book, #GIRLBOSS.
How would you describe your collaborative process with Sophia?
The conversation is very open and fluid but also traditional in a lot of ways. For this book, we brainstormed the larger goals, overarching look and feel, and pulled inspiration together and discussed it all in very broad terms. Then Sophia went off and started collecting and creating the pieces of the book. We had a live working document in Google that we both had access to. Sophia would work on it pretty much daily and I would go in every few weeks at the beginning and make comments, notes, ask questions, make suggestions, etc. In this way, the book and its contents kept changing. Once the content felt mostly in place, we started doing the same thing with editing and making final selections, reordering, finding new images and replacing some images, etc. Eventually it felt finished enough to move to a "working manuscript." Once we had this in place, we would each go off on our own to make notes and then get on the phone to go through the whole book—page by page—discussing our notes in detail, until the next round. We did this until there were no more notes…which was pretty much right up until the end.
With so many photos, designs, letters, and more, what was the biggest challenge in making this book?
Editing! There were so many great individual pieces that felt worthy of inclusion so the weeding out process felt a little grueling sometimes, though necessary. Plus, every time one design element changes, the whole book changes, and needs to be looked at again as a whole.
What's your favorite piece of advice in this book?
There is so much great advice in this book. Sophia is terrific at packing a lot of wisdom in her own pithy anecdote. The essays in Nasty Galaxy are small but pack a lot of punch. I think my favorite piece of advice, though, is in the essay "On Fear": "Get attached. Stay attached. Just don't forget to keep evolving." I also like her instructions for How to Check Out of a Fancy Hotel because I couldn't agree more. Why do people still go through a formal check-out process?
What is your horoscope according to Nasty Galaxy?
Apparently I am an "intense mother*cker,": really good at getting people on my side and have some jealous tendencies. I'd say it's all true.
What would surprise readers to know about the making of this book?
It was harder to write and edit than #GIRLBOSS!
Find out more about this beautiful and unique book here:
Editors get very passionate about books they work on – the Editor's Desk series is his or her place to write in-depth about what makes a certain title special. Get the real inside-scoop on how books are shaped by the people who know them best.
Like every editor, I learn a great deal from the books I work on. Over the past twenty-plus years, I've enjoyed the best continuing education course I can imagine – gleaning practical takeaways and new insights on everything from why we have eight senses, not five, and how our brains are literally wired for creativity, to how to escape a locked car trunk, the secret to translating The Simpsons into Finnish, and colorful details about the bon vivant who invented the cocktail. I can happily prattle on about research that's found cheese to be more addictive than cigarettes, why cirrus clouds look wispy, and how algorithms actually work (ideally there won't be any follow-up questions).
But every once in a while, a book teaches me something different—something deeper. When I first learned that I would be inheriting a volume of heartfelt haiku paired with the author's textured and intimate photographs, and editing it from the ground up, I knew that it too would be a learning experience. After all, I'd never edited a collection of poems, and with the exception of those posters in the subway, my regular exposure to poetry is more than a bit lacking.
What I didn't expect is that the author's words and images, and the process of immersing myself in them, would touch me so deeply, and open a window onto a new way of seeing the world.
It's fair to say that Tyler Knott Gregson is a new breed of poet. Based in Montana, he's a wedding photographer by day, a practicing Buddhist–oh, and an internet sensation. His first book, Chasers of the Light, was a national bestseller right out of the gate. His many loyal fans, hundreds of thousands in number and growing fast, follow him on Tumblr and Instagram for a daily fix of his poems composed on a vintage typewriter or hand-written on found scraps of paper. They've come to adore his beautifully honest, intimate words and his lush photographs that capture the fleeting moods and moments of everyday life.
Reading Tyler's poems is a disarming experience. Very quickly, you begin to feel your defenses soften. That filter of skepticism we all have begins to fade. Suddenly you're in the hands of a writer who's willing to lay himself bare, tuning in to his feelings of longing, passion, loss, and hope, and sharing them on the page. Before you've had a chance to resist, he's pulled you into his world.
From day one as Tyler's editor, I was struck by his sincerity and purity of vision. This isn't a flash-in-the-pan–a cynical internet celebrity making memes in his basement, or trading on his celebrity or good looks to rack up followers (did I mention he's also incredibly handsome?). This is a generous and thoughtful writer who's brave enough to reveal himself, in words and images, every single day.
Working with Tyler on the selection and order of the poems, I had the pleasure of immersing myself in his work, experiencing up close his rare gift for observing the miraculous in the mundane, and his unique ability to put his emotions into words and images, without filtering or censoring—and without rushing past the moment in a mad dash to get more things done.
While the experience moved me greatly, the editing process was also a bit unusual. Typically I connect with my authors' words while sitting at a computer, communicating in tracked changes and comments in the margins. But not this time. Working with color print-outs of each photograph and poem, I spread them out on the biggest conference-room table I could find, and I began to physically move them around.
Seeing the book laid out this way brought me even deeper into the material–and was a lot of fun. By the end of the process, I knew we had a book that effectively draws readers into Tyler's world, one moment at a time.
As the book hits stores, I'll go back to my hurried ways, and my mad dash to collect facts and insights and cocktail party topics will continue apace. But I'll try to hold on to that sense of wonder, and to find the courage to open my eyes just a little bit to the mystery and beauty all around us.
And I'll look forward to working with Tyler on his third collection, coming out a year from now—another chance to learn, grow, and be inspired by an author who has the courage to share his true voice on every page.
Read more about All the Words Are Yours here. 
When photographer Rafael Mantesso was left by his wife, he had nothing but his blank-slate, empty apartment and the clownish bull terrier, Jimmy Choo.
Inspired by Jimmy's sweet personality, Rafael started drawing and taking photographs of his furry best friend.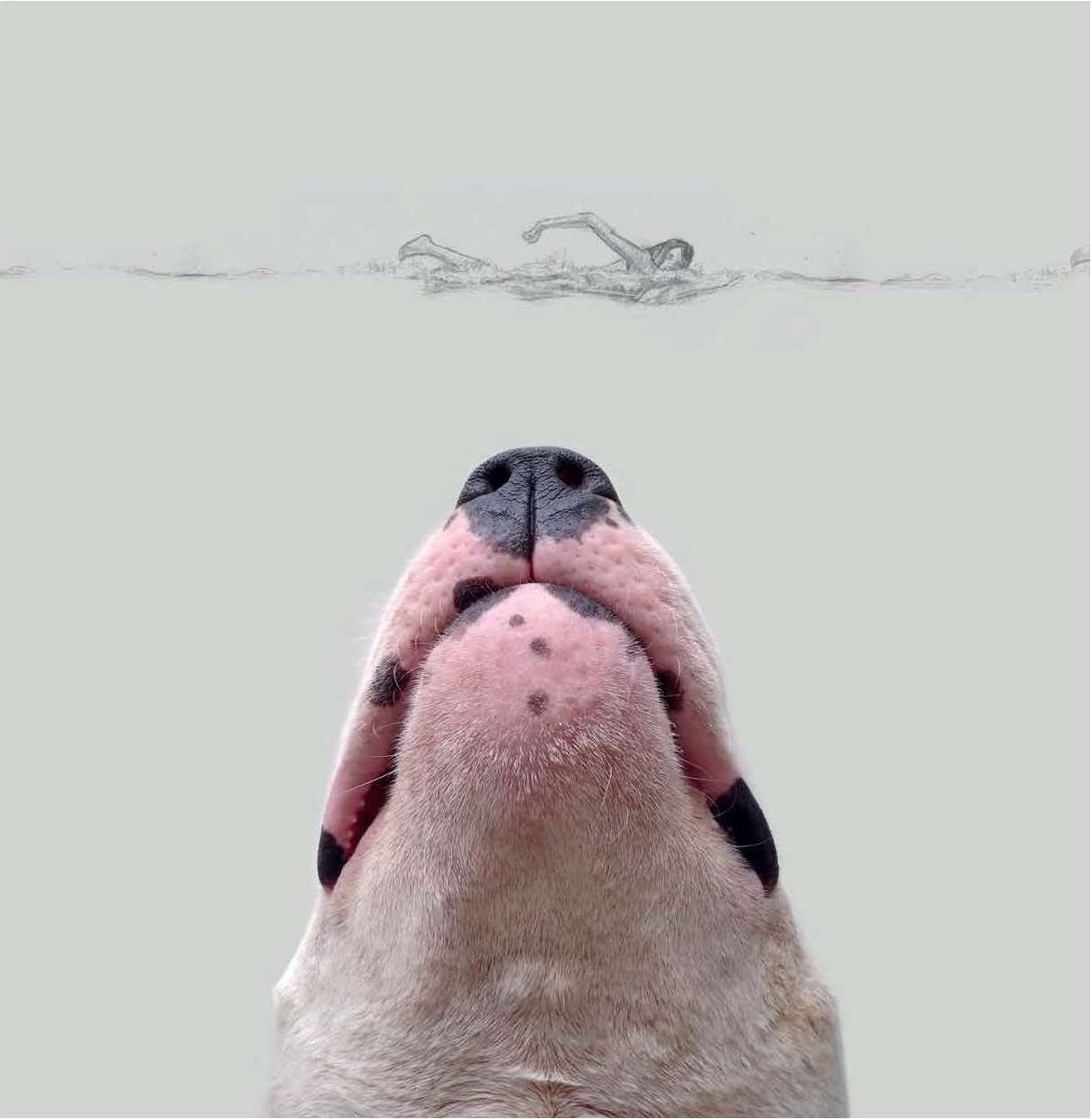 Read about the book here.
Wine and food pairings are all well and good, but there's no better pairing than two complementary books. Reading + Eating posts feature two titles that will inspire you to cook, read, eat, and enjoy. The gorgeous cookbook images, and handpicked recipes and quotes make for some delicious reading. 
Gabrielle Hamilton, famed chef and owner of the beloved Prune restaurant on the Lower East Side, tells her life of food and cooking in Blood, Bones & Butter. When it swept into bookstores in 2011, Anthony Bourdain called it, "Magnificent. Simply the best memoir by a chef ever. Ever."
Listen to Hamilton read from her acclaimed memoir:

Paired with the memoir is Prune, Hamilton's cookbook. It shares a name with her universally beloved restaurant and is refreshingly personal, scrappy and accessible.
 "I came to see hunger as being as important a part of a stage as knife skills. Because so much starving on that trip led to such an enormous amount of time fantasizing about food, each craving became fanatically particular. Hunger was not general, ever, for just something, anything, to eat. My hunger grew so specific I could name every corner and fold of it."
―

Gabrielle Hamilton, Blood, Bones, and Butter: The Inadvertent Education of a Reluctant Chef

Try out Hamilton's Beef Shortribs recipe from Prune! (Click image to see full size)
Dive in, get inspired, and get cooking!
If you're planning a trip to New York City, we have you covered: Fodor's New York City 2015. Happy eating!