Mary Oliver, beloved poet and bard of the natural world, died on January 17 at home in Hobe Sound, Florida.  She was 83.
Oliver published her first book, No Voyage, in London in 1963, at the age of twenty-eight. The author of more than 20 collections, she was cherished by readers, and was the recipient of numerous awards, including the 1984 Pulitzer Prize for American Primitive, and the 1992 National Book Award for New and Selected Poems, Volume One. She led workshops and held residencies at various colleges and universities, including Bennington College, where she held the Catharine Osgood Foster Chair for Distinguished Teaching until 2001. It was her work as an educator that encouraged her to write the guide to verse, A Poetry Handbook (1994), and she went on to publish many works of prose, including the New York Times bestselling essay collection, Upstream (2016). For her final work, Oliver created a personal lifetime collection, selecting poems from throughout her more than fifty-year career. Devotions was published by Penguin Press in 2017.
Her poetry developed in close communion with the landscapes she knew best, the rivers and creeks of her native Ohio, and, after 1964, the ponds, beech forests, and coastline of her chosen hometown, Provincetown. She spent her final years in Florida, a relocation that brought with it the appearance of mangroves. "I could not be a poet without the natural world," she wrote. "Someone else could. But not me. For me the door to the woods is the door to the temple." In the words of the late Lucille Clifton, "She uses the natural world to illuminate the whole world."
In her attention to the smallest of creatures, and the most fleeting of moments, Oliver's work reveals the human experience at its most expansive and eternal. She lived poetry as a faith and her singular, clear-eyed understanding of verse's vitality of purpose began in childhood, and continued all her life. "For poems are not words, after all, but fires for the cold, ropes let down to the lost, something as necessary as bread in the pockets of the hungry."
When Death Comes
When death comes
like the hungry bear in autumn;
when death comes and takes all the bright coins from his purse
to buy me, and snaps the purse shut;
when death comes
like the measle-pox;
when death comes
like an iceberg between the shoulder blades,
I want to step through the door full of curiosity, wondering:
what is it going to be like, that cottage of darkness?
And therefore I look upon everything
as a brotherhood and a sisterhood,
and I look upon time as no more than an idea,
and I consider eternity as another possibility,
and I think of each life as a flower, as common
as a field daisy, and as singular,
and each name a comfortable music in the mouth,
tending, as all music does, toward silence,
and each body a lion of courage, and something
precious to the earth.
When it's over, I want to say: all my life
I was a bride married to amazement.
I was the bridegroom, taking the world into my arms.
When it's over, I don't want to wonder
if I have made of my life something particular, and real.
I don't want to find myself sighing and frightened,
or full of argument.
I don't want to end up simply having visited this world.
Congratulations to our Penguin Random House authors who have been chosen by the respective five category judges as "longlisted" semi-finalists for the 2018 National Book Awards.
Wednesday, October 10: The "shortlist" of five finalists per category will be announced.
Wednesday, November 15: The five winners will be revealed at the annual National Book Awards dinner.
See below for our semi-finalists in each category.
Fiction
Nonfiction
Poetry
Translated Literature
Young Adult Fiction and Nonfiction
Johnny Cash's son reflects on his father, his legacy, and his poetry. 
FOREWORD: REDEMPTIONS
My father had many faces. There was much that made up the man. If you think you "know" John R Cash, think again. There are many layers, so much beneath the surface.
First, I knew him to be fun. Within the first six years of my life, if asked what Dad was to me I would have emphatically responded: "Dad is fun!" This was my simple foundation for my enduring relationship with my father.
This is the man he was. He never lost this.
To those who knew him well—family, friends, coworkers alike—the one essential thing that was blazingly evident was the light and laughter within my father's heart. Typically, though his common image may be otherwise, he was not heavy and dark, but loving and full of color.
Yet there was so much more . . .
For one thing—he was brilliant. He was a scholar, learned in ancient texts, including those of Flavius Josephus and unquestionably of the Bible. He was an ordained minister and could easily hold his own with any theologian or historian. His books on ancient history, such as Gibbon's The History of the Decline and Fall of the Roman Empire, were annotated, read, reread and worn, his very soul deeply ingrained into their threadbare pages. I still have some of these books. When I hold them, when I touch the pages, I can sense my father in some ways even more profoundly than in his music.
My father was an entertainer. This is, of course, one of the most marked and enduring manifestations. There are thousands upon thousands of new Johnny Cash fans every year, inspired by the music, talent, and—I believe hugely—by the mystery of the man.
My dad was a poet. He saw the world through unique glasses, with simplicity, spirituality, and humor. He loved a good story and was quick to find comedy, even in bleak circumstances. This is evident in one of the last songs he wrote within his lifetime, "Like the 309":
It should be a while before I see Dr. Death
So it would sure be nice if I could get my breath
Well, I'm not the crying nor the whining kind
Till I hear the whistle of the 309
Of the 309, of the 309
Put me in my box on the 309.
Take me to the depot, put me to bed
Blow an electric fan on my gnarly old head
Everybody take a look, see I'm doing fine
Then load my box on the 309
On the 309, on the 309
Put me in my box on the 309.
Dad was asthmatic and had great difficulty breathing during the last months of his life. On top of all this, he suffered with recurring bouts of pneumonia. Still, through the gift of laughter, he found the strength to face these infirmities. This recording is steeped in irony, although made mere days before his passing. His voice is weak, yet the mirth in his soul rings true.
Dad was many things, yes. He was tortured throughout his life by sadness and addiction. His tragic youth was marked by the loss of his best friend and brother Jack, who died as the result of a horrible accident when John R was only twelve. Jack was a deeply spiritual young man, kind and protective of his two-year-younger brother. Perhaps it was this sadness and mourning that partly defined my father's poetry and songs throughout his life. He was likewise defined at the end of his life by the loss of my mother, June Carter. When she passed, their love was more beautiful than ever before: unconditional and kind.
Still, it could not be said that any of this—darkness, love, sadness, music, joy, addiction—wholly defined the man. He was all of these things and none of them. Complicated, but what could be said that speaks the essential truth? What prevails? The music, of course . . . but likewise . . . the words.
All that made up my father is to be found in this book, within these "forever words."
When my parents died, they left behind a monstrous amassment of "stuff." They just didn't throw anything away. Each and every thing was a treasure, but none more than my father's handwritten letters, poems, and documents, ranging through the entirety of his life. There was a huge amount of paper—his studies of the book of Job, his handwritten autobiography Man in Black, his letters to my mother, and likewise to his first wife, Vivian, from the 1950s. Dad was a writer, and he never ceased. His writings ranged through every stage of his life: from the poems of a naive yet undeniably brilliant sixteen-year-old to later comprehensive studies on the life of the Apostle Paul. The more I have looked, the more I have understood of the man.
When I hold these papers, I feel his presence within the handwriting; it brings him back to me. I remember how he held his pen, how his hand shook a bit, but how careful and proud he was of his penmanship—and how determined and courageous he was. Some of these pages are stained with coffee, perhaps the ink smudged. When I read these pages, I feel the love he carried in those hands. I once again feel the closeness of my father, how he cared so deeply for the creative endeavor; how he cared for his loved ones.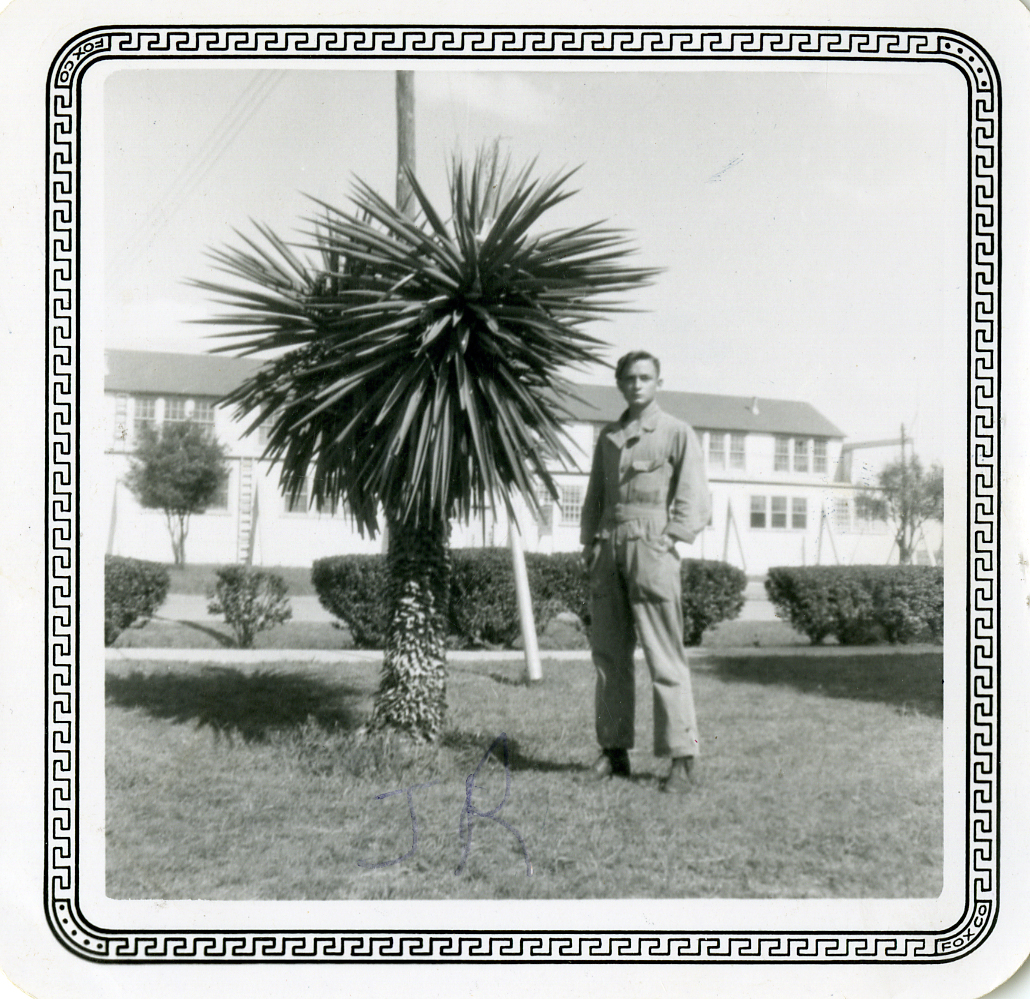 There are some of these I feel he would have wanted to be shared, some whose genius and brilliance simply demanded to be heard. I hope and believe the ones chosen within these pages are those he would want read by the world.
Finally, it is not only the strength of his poetic voice that speaks to me, it is his very life enduring and coming anew with these writings. It is in these words my father sings a new song, in ways he has never done before. Now, all these years past, the words tell a full tale; with their release, he is with us again, speaking to our hearts, making us laugh, and making us cry.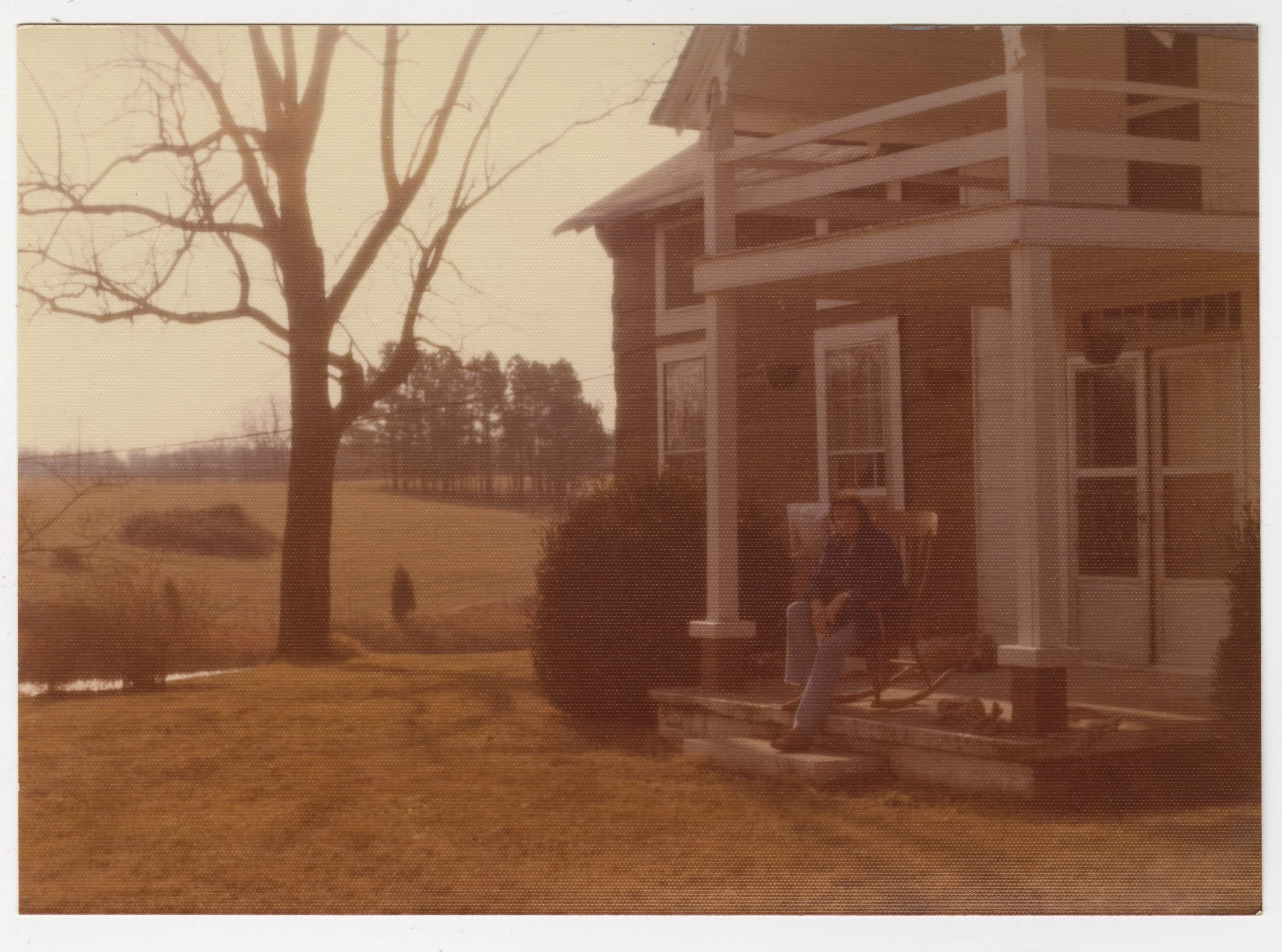 The music will endure, this is true. The music will endure, this is true. But also, the words. It is ultimately evident within these words that the sins and sadnesses have failed, that goodness commands and triumphs. To me, this book is a redemption, a cherished healing. Forever.
John Carter Cash
35,000 feet above western Arkansas, flying east . . .
The 2015 National Book Award winners were announced last evening. Today we celebrate the winners and the finalists, all of whom wrote groundbreaking, touching, beautiful books.
Adam Johnson, author of Fortune Smiles, a collection of stories, won the prize for Fiction.
National Book Foundation: In the process of writing your book, what did you discover, what, if anything, surprised you?
Johnson: Because I research a lot, the surprising joy of discovery is always central to my writing. I love to fashion entire worlds in my stories—these I try to adorn with details gleaned from the real world and the emotions of life lived. In researching the title story, for example, I was both troubled and inspired to hear North Korean defectors describe the regime-sponsored crimes they had to participate in. It wasn't until I'd delivered hundreds of UPS packages in the Louisiana heat that I knew where my character in "Hurricanes Anonymous" would sleep that night. And it's not until you descend to the lower levels of a Stasi prison that you begin to understand what must exist at the heart of a story like "George Orwell Was a Friend of Mine."
Start reading an excerpt here.
Ta-Nehisi Coates, author of Between the World and Me, won the prize for Nonfiction.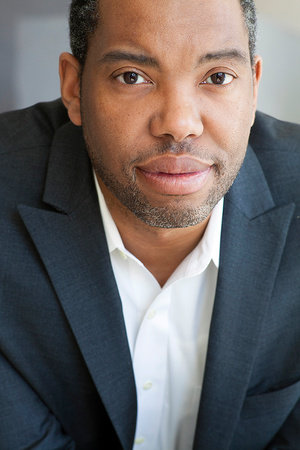 National Book Foundation: In the process of writing your book, what did you discover, what, if anything, surprised you?
Coates: I discovered how hard it was to make the abstract into the something visceral. My goal was to take numbers and stats and make people feel them with actual stories. It was to take scholarship and make it literature.
Start reading an excerpt of the book here.
See Coates read in a video here.
Robin Coste Lewis, author of Voyage of the Sable Venus, won the prize for Poetry. 
"Robin Coste Lewis's electrifying collection is a triptych that begins and ends with lyric poems considering the roles desire and race play in the construction of the self. The central panel is the title poem, "Voyage of the Sable Venus," a riveting narrative made up entirely of titles of artworks from ancient times to the present—titles that feature or in some way comment on the black female figure in Western art. Bracketed by Lewis's autobiographical poems, "Voyage" is a tender and shocking study of the fragmentary mysteries of stereotype, as it juxtaposes our names for things with what we actually see and know" – National Book Foundation 
Be sure to check out the winning books below, and discover your next award-winning read!
Editors get very passionate about books they work on – the Editor's Desk series is his or her place to write in-depth about what makes a certain title special. Get the real inside-scoop on how books are shaped by the people who know them best.
Like every editor, I learn a great deal from the books I work on. Over the past twenty-plus years, I've enjoyed the best continuing education course I can imagine – gleaning practical takeaways and new insights on everything from why we have eight senses, not five, and how our brains are literally wired for creativity, to how to escape a locked car trunk, the secret to translating The Simpsons into Finnish, and colorful details about the bon vivant who invented the cocktail. I can happily prattle on about research that's found cheese to be more addictive than cigarettes, why cirrus clouds look wispy, and how algorithms actually work (ideally there won't be any follow-up questions).
But every once in a while, a book teaches me something different—something deeper. When I first learned that I would be inheriting a volume of heartfelt haiku paired with the author's textured and intimate photographs, and editing it from the ground up, I knew that it too would be a learning experience. After all, I'd never edited a collection of poems, and with the exception of those posters in the subway, my regular exposure to poetry is more than a bit lacking.
What I didn't expect is that the author's words and images, and the process of immersing myself in them, would touch me so deeply, and open a window onto a new way of seeing the world.
It's fair to say that Tyler Knott Gregson is a new breed of poet. Based in Montana, he's a wedding photographer by day, a practicing Buddhist–oh, and an internet sensation. His first book, Chasers of the Light, was a national bestseller right out of the gate. His many loyal fans, hundreds of thousands in number and growing fast, follow him on Tumblr and Instagram for a daily fix of his poems composed on a vintage typewriter or hand-written on found scraps of paper. They've come to adore his beautifully honest, intimate words and his lush photographs that capture the fleeting moods and moments of everyday life.
Reading Tyler's poems is a disarming experience. Very quickly, you begin to feel your defenses soften. That filter of skepticism we all have begins to fade. Suddenly you're in the hands of a writer who's willing to lay himself bare, tuning in to his feelings of longing, passion, loss, and hope, and sharing them on the page. Before you've had a chance to resist, he's pulled you into his world.
From day one as Tyler's editor, I was struck by his sincerity and purity of vision. This isn't a flash-in-the-pan–a cynical internet celebrity making memes in his basement, or trading on his celebrity or good looks to rack up followers (did I mention he's also incredibly handsome?). This is a generous and thoughtful writer who's brave enough to reveal himself, in words and images, every single day.
Working with Tyler on the selection and order of the poems, I had the pleasure of immersing myself in his work, experiencing up close his rare gift for observing the miraculous in the mundane, and his unique ability to put his emotions into words and images, without filtering or censoring—and without rushing past the moment in a mad dash to get more things done.
While the experience moved me greatly, the editing process was also a bit unusual. Typically I connect with my authors' words while sitting at a computer, communicating in tracked changes and comments in the margins. But not this time. Working with color print-outs of each photograph and poem, I spread them out on the biggest conference-room table I could find, and I began to physically move them around.
Seeing the book laid out this way brought me even deeper into the material–and was a lot of fun. By the end of the process, I knew we had a book that effectively draws readers into Tyler's world, one moment at a time.
As the book hits stores, I'll go back to my hurried ways, and my mad dash to collect facts and insights and cocktail party topics will continue apace. But I'll try to hold on to that sense of wonder, and to find the courage to open my eyes just a little bit to the mystery and beauty all around us.
And I'll look forward to working with Tyler on his third collection, coming out a year from now—another chance to learn, grow, and be inspired by an author who has the courage to share his true voice on every page.
Read more about All the Words Are Yours here. 
The 2015 National Book Award Fiction Longlist was unveiled this morning, with four Penguin Random House titles recognized as semi-finalists:
Earlier this week, these Penguin Random House books were selected for their respective National Book Award Longlists.
Nonfiction
Poetry
Head to nationalbook.org to browse all the finalists.
David Ebershoff, Vice President & Executive Editor, Random House, offers insights into his work with author Jill Alexander Essbaum on her debut novel, Hausfrau. Hausfrau is an unforgettable story of marriage, fidelity, sex, morality, and most especially self. Navigating the lines between lust and love, guilt and shame, excuses and reasons, Anna Benz is an electrifying heroine whose passions and choices readers will debate with recognition and fury. Her story reveals, with honesty and great beauty, how we create ourselves and how we lose ourselves and the sometimes disastrous choices we make to find ourselves.
How did the fact that Jill Alexander Essbaum had primarily written poetry before beginning Hausfrau influence her approach to the novel form and the development of her narrative prose voice?
Jill's poetic sensibility is everywhere in Hausfrau.  When we say a novel is poetic, we often mean lyrical or even pretty.  But that's not how Jill is using poetry here.  For example she uses iambic meter in several sections to create a steady drum-beat of dread and inevitability.  She uses space breaks the way a poet uses them between stanzas to both pause the story and quicken the read.  While writing, she read the novel aloud to hear the sounds of the words (in fact, she has memorized much of it).  Whenever she was stuck and didn't know what to write next, she started choosing her words the way a poet would — relying on sound, beat, image, and even how it looks on the page.  Yet what's so remarkable about this, to me at least, is Jill has written a very plot-y novel and paced it like a thriller.
What was involved in the scope of the editor/author process of working with Jill from initial manuscript to finished book?
The manuscript I read on submission was strong and self-assured.  This made my job delicate — I didn't want to mess up something that was mostly working.  Jill and I went over the novel line by line, making sure every word was in place and there was nothing extraneous or overwrought.  I paid particular attention to the passages concerning love and sex because I knew a certain kind of reviewer would pounce on any purple or overheated language.  I also asked Jill a number of questions about her protagonist, Anna.  We discussed how and why readers might interpret her, giving Jill a chance to respond (or not) in the text itself.
Having already received much praise, drawing comparisons to such classics as Madame Bovary and Anna Karenina as well as mega-bestsellers such as Gone Girl and Fifty Shades of Grey, Hausfrau is well positioned as it enters the market.  What, in your view, sets Jill's novel apart and what aspects do you think will most engage readers?
I acquired world rights to Hausfrau at a fairly modest level because I wasn't sure how readers would respond to such a controversial heroine.  I closed the deal the same morning I left for last year's London Book Fair.  By the time the fair's doors opened, foreign publishers were offering on the book.  I met with several of them, and so I had a chance to hear directly from readers around the world who were – I'm not exaggerating – obsessed with the book (one editor was in tears).  What I learned then, and continue to see today, is that people read the book differently — some see it as literary fiction, some see it as a psychological thriller, some emphasize the sex and love.  Jill's UK publisher is calling it domestic noir (if that isn't a category, it should be).  The novel is almost a Rorschach test.  The same is true with the protagonist, Anna.  Some people empathize with her.  Others love to hate her.  Some understand her.  Others find her a mystery.  The novel opens with this memorable line: "Anna was a good wife, mostly."  That seems to capture why people are engaging with the book.  Readers are debating with passion and fury just how good a wife Anna was — or wasn't.
Read more about Hausfrau here.