Camille Perri, author of the delightful new romantic comedy novel When Katie met Cassidy answered a few questions about New York, new love, and more.
So much loving detail is given to clothing in this novel – can you tell me a little about how you present your main characters?
I like clothes. I like fashion; particularly men's fashion. Both my father and my grandmother on my mother's side were tailors, so I think it's in my blood. In terms of fiction writing, clothing serves as an efficient and fun method of characterization. You can not know a single thing about someone—a stranger who steps into a restaurant, let's say—but their clothing tells you so much about them before they even open up their mouths to speak. Clothing reveals what a character is trying to project, as well as what they're giving away about themselves without even realizing it: their socioeconomic class; their confidence level; their vulnerabilities.
For Cassidy, the clothing she chooses to wear is of utmost importance because it functions as a reflection of her gender identity. Everything she puts on has been curated. Her clothes are her armor. Katie, on the other hand, is always deliberating about what to wear. Depending on where she's going and which version of herself she wants to accentuate, her clothing varies greatly. I think of Katie's many costume changes as a reflection of the way she's still trying on different versions of herself in this novel. She's still searching for what feels right, which version of herself is the most authentic.
This book is such a joyful, fun depiction of two women falling in love – that's still pretty rare. Are there any books or movies with romantic relationships that meant a lot to you?
My favorite lesbian romance of all time is the 1999 movie But I'm a Cheerleader, starring Natasha Lyonne and Clea DuVall. RuPaul is also in it, so is the brilliant Melanie Lynskey. It's a satirical comedy about a cheerleader who is sent to conversion therapy camp to cure her lesbianism. It's one of the smartest, funniest movies I've ever seen. The magic of this film is that it's so much fun to watch as it tackles the complexity of hetero-normativity and the social construction of gender.
Do you have a favorite romantic comedy?
Everything Nora Ephron. My novel isn't called When Katie Met Cassidy for nothing! But shh…my favorite Nora Ephron rom-com isn't When Harry Met Sally—it's You've Got Mail.
What I love about all of Ephron's romantic comedies though is the way they're more than just love stories. They also function as reflections of something specific going on in American culture at the time they were made. YGM, for example, is more than a simple feel-good story about two people in an online romance who are unaware that they're business rivals. It's also about how romance was changing with advances in technology, and how chains of mega bookstores were putting beloved independent shops out of business at alarming rates. I guess I like a little bit of social commentary with my romantic comedies. And nobody did that better than Nora Ephron.
Katie grew up pretty sheltered and has always thought of herself as straight. Why did you want someone new to dating women as one of your protagonists?
I liked the idea of someone who has never before been romantically attracted to a woman, and who's never considered herself anything but straight and "normal," to suddenly have to rethink her assumptions. Most of us who identify as LGBTQ at one time thought of ourselves as straight, too. That process of opening oneself up to a different path is very interesting to me and ripe for good storytelling.
Part of the issue for Katie, too, goes beyond her surprise at her attraction to Cassidy; it's also that Katie is someone who very much needs to be liked. She yearns to be approved of. It's difficult for her to risk upsetting her parents, or to accept that if she's out with Cassidy, some people will look at her differently, in a way that may not be as approving as she's accustomed to. That's what I wanted to write about because part of coming to terms with being read as gay is adjusting to the fact that there will be some people out there who aren't going to like you, no matter how hard you try, solely because of this one aspect of your personhood.
You previously worked as a books editor for Cosmopolitan and Esquire – what would surprise the average reader to know about that kind of job?
I think the average reader would be surprised by how many Readers with a capital "R" and book lovers work at those magazines. The people behind even the glossiest of magazines are, for the most part, smart and socially aware and many of them are doing their best to provide a service—a social good—even as they're under a tremendous amount of pressure to put out a product that remains popular and profitable.
What novels have you especially loved lately?
I've enjoyed the recent hardcover releases The Wife by Alafair Burke; Sunburn by Laura Lippman; The Favorite Sister by Jessica Knoll, and in paperback, Julie Buntin's Marlena.
You obviously have a lot of love for New York – are there any bars or restaurants that feel like home?
I'm big on coffee shops. Fortunately I live in Brooklyn where there are many to choose from. When I lived in Williamsburg, I basically lived in a coffee/pie shop called The Blue Stove. That's were I wrote most of my first novel, The Assistants. I've since moved to the Brooklyn Heights/Downtown Brooklyn area and have set up shop at a wonderful café called Swallow in Cobble Hill. It only took a few months for most of the staff to know me by name. I leave them no choice!
Check out When Katie Met Cassidy here:
Tara Isabella Burton's Social Creature is on so many summer reading lists for good reason. It's a fast-paced contemporary thriller focused on a twisted friendship between two young women in New York City. Full of bizarre and luxurious parties, crime, sin, pretense, and social media, it's a smart and addictive read.  We spoke to Burton on the phone and talked about her influences, dandies, and more. 
You initially wrote a novel that you abandoned because it wasn't working, but you brought the characters back in this book. What changed in this iteration?
Originally the book I'd written was a Daphne du Maurier's 
Rebecca
knockoff and it was very dated, it could have been set in 1960, it was on a Mediterranean cruise ship. It was stilted and everyone was overly dramatic. But despite that, I liked the idea of having these two women who were obsessed with each other, this man playing the role of the femme fatale character, and this fourth character, a kind of harlequin type who likes to cause chaos. The four of them, I wanted them to live! But at nineteen, I didn't have the insights or life experience do do anything interesting with them.
I'm from NYC but was in University of Oxford from eighteen onward, so I'd never really been an adult in New York. I started coming back to NYC in about 2013, developing intense relationships with women and close friends-  the experience was an incredibly frenetic New York life. Around that time I became more and more fascinated with ways in which the internet is a canvas for people to explore their identities. How you create a literary poetic language around the internet and technology and these things that are very real in people's lives but are not necessarily "literary".
I wanted to write this story more about the female friendship, and being set in this New York with that frenetic feeling gave the novel it's atmosphere. Originally no one had cell phones, I kept technology out because I wanted to write like Daphne du Maurier. But it turned out that I liked finding out how to write about someone texting and  and still keep that literary, lyrical register. The characters got reborn in a much better book for them.
You had this great twitter-thread talking about how self-creation via the internet is interesting and artistic, not frivolous. Some press surrounding the book makes it seem like it's a scathing indictment of social media – but that's not what you're going for!  
No! I'm excited by it! But I see why some people would think that. So, a little bit of backstory – my doctorate is in theology but specifically about the idea of self-creation in 19th century dandies. Basically my thesis was about how in Paris, people were exploring how to create yourself as a work of art. What does it mean to create your own identity? So I think social media is fascinating! The technology is new but the instinct to create yourself is not new – it's as old as humanity. Particularly when it comes to women online, women posting selfies, there's a tendency to dismiss one's social media presence as a form of artifice that has nothing to do with reality. And I find that shockingly simplistic. This is just a whole avenue to explore our identities. Is it fictional? Yeah, partly, but no more than putting on makeup or smiling when you don't feel like it or dropping references to books you haven't actually read.
It was super interesting to hear you studied French decadent literature – the excess, the over the top social circles absolutely come through  – can you tell me about crafting that atmosphere?
Pretty much every incident in the book is something I've seen or experienced. I wanted to create a world that is not at all a one-to-one representation of a particular New York group, but instead a stylized pastiche of Brooklyn lit bros, finance bros, vintage club kids etc. None of these people necessarily hang out together – I wanted to create a New York scene in order to create a sense of timelessness that you don't get by portraying just one group. The New York I created was rooted in my experience of coming back in my twenties, but very much designed not to map onto one social group.
Can you tell me about the two main characters' power dynamic? Neither one is innocent, neither one is fully appealing, you can't wholly identify with either. 
If Lavinia and Louise had been born in each other's bodies and met, the exact same story would have played out. They're very very similar; they appear as opposites, but the way in which they are opposite is a function of privilege and money and upbringing. Fundamentally they are just two women who lack a solid sense of self – they are constantly looking to define themselves through other people. I think their relationship is toxic and interesting because Ido think they love each other, I think they are in love with each other – for me there was no doubt there was a sexual and erotic attraction. But they are so obsessed with themselves that they can't have any intimacy with any other human being, because every interaction is just to fill this black hole of "who am I". Both of them have power in every moment.
Are there other complicated and obsessive relationships in literature that you love?
One of my favorite toxic relationships is the literalization of the trope that the most toxic relationships are when you're two sides of the same person. So I think Fight Club is the perfect example of that. It does incredible job of making literal this metaphorical truth that the people who get inside your head are you or are as close to you as possible.
Also Henry James – one of my favorite writers. He's hugely influential in regards to how I approach dialogue and he's such an incisive writer about petty little social codes and class and money.
Wings of the Dove
has a relationship between two women that's so mediated by outside power structures that it's impossible for them to authentically relate to each other.
When friends ask you for book recommendations, is there anything new or old that you always mention? 
My favorite book of the year is The Collector which is incredibly terrifying story of am who kidnaps a women as though she's an object.
i love latest book "based on a true story" which is another toxic female friendship. it follows a french novelist and a ghostwriter who mysteriously floats into her life.
I also used to make all my old boyfriends read D.H. Lawrence's
Women in Love
which is another story about very messed up people having deep conversations and glowering at the landscape. I like books with lots of intense conversation and big symbolic scenes.
Check out SOCIAL CREATURE!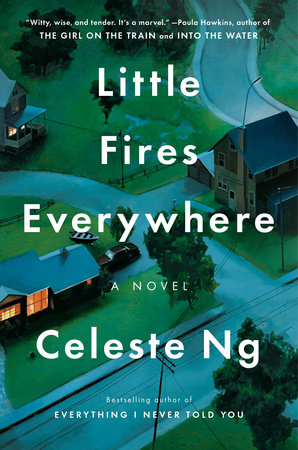 Ever wonder how a book makes it from the author's mind to a reader's shelf? We've we delved deep into two very different books before: But What If We're Wrong? by Chuck Klosterman and Gemina by Amie Kaufman and Jay Kristoff.
This time, we're so excited to host an interview series all about Little Fires Everywhere, the second book by Celeste Ng. Her first book, Everything I Never Told You, was a smash hit and ever since fans have been waiting with bated breath.
This final post in the series features a podcast interview with Celeste Ng all about her book, and the designer responsible for the beautiful cover, Jaya Miceli.  
Listen to Celeste talk about family, secrets, empathy, and activism: 

A Q&A with the designer behind Little Fires Everywhere's beautiful cover art: 
Did you interact with Ng when planning your design?
I worked closely with the art director, Darren Haggar. We bounced around ideas and tried to figure out a mood/setting that would best capture the closeness and secrets in this particular town. I came across Amy Bennett's artwork and we both felt we'd hit upon something.
What were some ideas for this book that you didn't end up using?
Some of the ideas were very abstract and some were too specific to the book. I painted some tudor homes. 
What is your favorite part of your job? What's the hardest?
I love reading the manuscripts. The hardest part is creating a cover that fits the tone of the book and that is also visually striking.
How has your approach to designing covers changed over time? What did you most want this cover to convey?  
I was especially pulled into Ng's book. I really loved the compellingly intricate and complex storyline and characters. The hard part is the process. I do a lot of art/photo research and sometimes create my own illustrations or hand-lettering, which can all take time. For this particular cover, finding Amy Bennett's artwork was a perfect fit for Ng's book. The evening hues, the aerial view of winding roads and the light in the homes, the idyllic sweet suburban street. You know that all can't be right here. 
Thank you so much for following along with The Life of A Book! Be sure to grab a copy of Little Fires Everywhere, especially now you know all the behind-the-scenes work that has shaped it.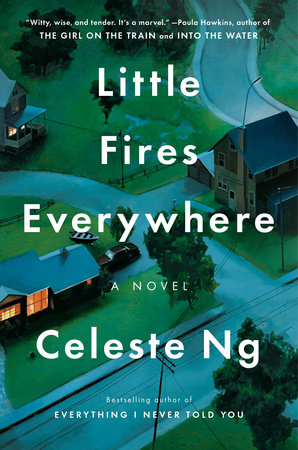 Ever wonder how a book makes it from the author's mind to a reader's shelf? We've we delved deep into two very different books before: But What If We're Wrong? by Chuck Klosterman and Gemina by Amie Kaufman and Jay Kristoff.
This time, we're so excited to host an interview series all about Little Fires Everywhere, the second book by Celeste Ng. Her first book, Everything I Never Told You, was a smash hit and ever since fans have been waiting with bated breath.
In the coming weeks, we'll interview different people who have been a major part of making the book: a marketer, the book designer, a sales representative, and finally, Celeste herself!
This week's interview is with Assistant Director of Publicity at the Penguin Press, Juliana Kiyan.
What do you think is special or unique about LITTLE FIRES EVERYWHERE? Why will readers want to get their hands on it?
I think I can only start with its author, the wonderful Celeste Ng. She's an incredibly thoughtful and keen observer, expert craftsman, and indefatigable worker. These qualities all shine through in Little Fires Everywhere, but it's just as important to note that she embodies them off the page as well. (I'd be shirking my duties if I didn't say to check her out at @pronounced_ing!) She's been a terrific partner to all of us at Penguin Press and PRH since the early days of Everything I Never Told You, and it's a thrill to be a part of this next step in her long career. Celeste is a bona fide talent, and Little Fires Everywhere is a seriously unputdownable read.
How did you market this book differently from Everything I Never Told You?
Launching a second novel is a very different process from a debut. With a debut, the goal is to introduce a new literary voice to a wide audience and persuade people to take a chance on the book. We were fortunate to achieve this with Everything I Never Told You, as readers from all over were just as taken with Celeste's gorgeous writing and the Lee family as we were. With a second novel, we certainly want to reach the fans of the first book and expand upon that, while also making it clear this isn't Everything I Never Told You 2.0. The reasons why you fell in love with the first book are in the DNA in Little Fires Everywhere, but this is a wholly new story. In terms of publicity, the first item on my check list was easy, thankfully: people were eager to read the new book! Celeste's profile has risen since her first book published, and many were looking forward to her next work.
How would you describe your job and how you worked on this book to a layman? What are some of the steps you take when you first start working on a title?
Ultimately my job is to help get a book out into the wider world in ways that compel readers to check it out and hopefully buy it. As a publicist, I work on connecting with media and with booksellers. On the media front, we aim to secure reviews and interviews with outlets that people know and trust and that have a wide reach. We line up as much media as we can at publication in order to get the book in front of a wide range of potential readers, and we continually build on those opportunities from there. With booksellers, we plan events that bring the author out to different parts of the country to connect directly with fans and customers. Booksellers are among a book's earliest readers, and it's incredibly exciting to hear from a bookseller who fell in love with a book and is eager to support it by hosting an event, by handselling, by writing a staff recommendation. My colleagues and I pursue all these avenues and more to, essentially, get the word out.
With a beloved author like Celeste, this was all a lot of fun. We began working on the publicity and marketing campaigns for Little Fires Everywhere relatively early, maybe about nine or ten months before publication in earnest. We had a rich foundation from our experiences with her first book, and we laid out our top goals and priorities. Early on in the year, Celeste visited the office, and that was the first of many productive discussions we've had as a team. It's hard to believe we're finally at publication.
Describe the book in one sentence.
Through the lens of the placid suburb of Shaker Heights and a deeply human cast of characters, Little Fires Everywhere is a finely observed examination of privilege and identity, words and action, secrets and belonging, and what it means to be a mother.
How closely do you work with the editor, art department, etc. when working on a title?
We all work very closely together. Both Little Fires Everywhere and Everything I Never Told You were true team efforts from beginning to end. The publicity and marketing generally come in closer to the book's pub date, but in the case of Little Fires Everywhere it was all hands on deck from the day of acquisition. We all loved the first book and couldn't wait to dive in right away. Celeste's editor, Ginny Smith Younce, and I have spoken and emailed more about this book than either of us could ever count—we always want to make sure we're on the same page. Same with our marketing team: Matt Boyd, Caitlin O'Shaughnessy, and Grace Fisher. Marketing and publicity are very intertwined, and it's important that we connect regularly since our efforts play off of and benefit each other.  Marketing is also doing the crucial job of working with sales to make sure booksellers and accounts have everything they need as we approach publication. We're all on Team Celeste and proud by association.
Anything else you think would be interesting for readers to know?
If it ever comes up in casual conversation, perhaps ask Celeste about her former career as a miniaturist. She is a fountain of information when it comes to teeny tiny physical recreations of objects from everyday life.
Tune in next week for the next interview in this series, and learn more about the book below: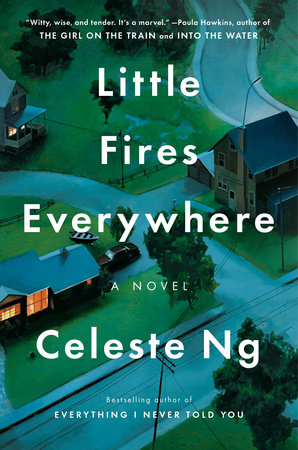 Ever wonder how a book makes it from the author's mind to a reader's shelf? We've we delved deep into two very different books before: But What If We're Wrong? by Chuck Klosterman and Gemina by Amie Kaufman and Jay Kristoff.
This time, we're so excited to host an interview series all about Little Fires Everywhere, the second book by Celeste Ng. Her first book, Everything I Never Told You, was a smash hit and ever since fans have been waiting with bated breath.
In the coming weeks, we'll interview different people who have been a major part of making the book: a marketer, the book designer, a sales representative, and finally, Celeste herself!
This week's interview is with sales manager Megan Sullivan.
When you describe Little Fires Everywhere to book buyers, what is your hook? What is memorable or unique about the book? Why would they want it in their store?
First a little back story. I had been a buyer and bookseller at Harvard Book Store for many years and when I was hired to be his co-rep in New England, Karl Krueger invited me to an author dinner with Celeste and a bunch of booksellers even before I was a rep. I was excited to meet her as she lives just minutes away from me. Her book Everything I Never Told You was the first book I read as a PRH rep and is special to me for all this, so when I heard she had a new book coming, I hounded the editor (okay, asked politely a lot). I read Little Fires Everywhere as soon as the manuscript was posted, about 4 months before sales conference and I was immediately hooked. A sophomore novel can often slump a bit relative to an author's first book. Not so this one—it dazzles. Rich characters and sense of place, Celeste is able to make you see the story from a variety of perspectives. I told my stores that this will be one of the biggest books in the fall and they should pile it up.
What do you like about this new book? Do you have a favorite moment or line? Were you surprised by anything?
I think the character development is richer in Little Fires Everywhere. And there are so many moments to pause and think that I don't have a favorite. Elena Richardson, the mother of the Richardson clan, surprised me. She could have been written as a cookie-cutter wealthy woman, unaware of her privilege, but I felt Celeste wrote her with some compassion.
What's your favorite thing about your job? What would surprise a layman to know?
I love getting to read books so early! It's so much fun to talk with booksellers when you know one of their favorite authors has a book coming. I often feel like I'm a bookseller still just in a slightly different role.
Do you have a favorite bookstore in the Boston/Cambridge area?
I love all the stores around here, but I spent 14 years at Harvard Book Store and it's part of my DNA now.
Tune in next week for the next interview in this series, and learn more about the book below: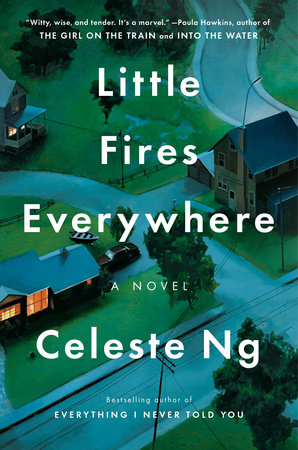 Ever wonder how a book makes it from the author's mind to a reader's shelf? We've we delved deep into two very different books before: But What If We're Wrong? by Chuck Klosterman and Gemina by Amie Kaufman and Jay Kristoff.
This time, we're so excited to announce an interview series all about Little Fires Everywhere, the second book by Celeste Ng. Her first book, Everything I Never Told You, was a smash hit and ever since fans have been waiting with bated breath.
In the coming weeks, we'll interview different people who have been a major part of making the book: a marketer, the book designer, a sales representative, and finally, Celeste herself!
Let's kick things off with a Q&A with the book's editor, Virginia Smith. Read on below!
What do you look for when you acquire a new book? How does that apply to Celeste Ng?
It depends on the kind of book, of course, but I love to encounter a fully-realized world. And Celeste does that as well as anyone writing today. From the first line of Little Fires Everywhere, you are dropped into a placid, progressive suburb of Cleveland, where everything is meticulously planned. And where something is deeply wrong. The gun is loaded, so to speak, and you're dreading the moment it fires. I was traveling when Celeste's agent Julie Barer sent me the manuscript for the novel, and I read it in one furious sitting, stuck on the tarmac at La Guardia in a cramped, delayed plane. I cried, I gasped, I laughed, I cheered, I hummed along to the Mighty Mighty Bosstones. By the time we finally landed, everyone else on the flight was asleep, but I was nearly bouncing in my seat, excited to get out and tell my colleagues how wonderful Celeste's second book was.
How is your work different with a debut vs. a second book?
One obvious difference is that you don't have to "introduce" a non-debut writer. And that was certainly the case with Celeste, who immediately established herself as one our most captivating writers with her stunning first book, Everything I Never Told You. The love that book received was so heartening to see, especially in a difficult time for debut fiction. But it was a reception truly earned. And now Celeste has created something even more exceptional: a triumphant second novel. These are a rare species, but Celeste is a rare talent. The job of the entire team at Penguin Press is to spread that good word to our bookselling partners, to media, and most importantly, to readers.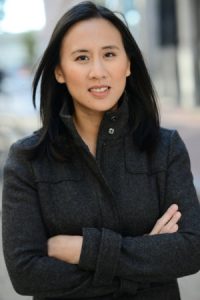 What do you think was your biggest impact on Little Fires Everywhere?
In my mind, I am her ideal reader. By happenstance, I am exactly the same age as both Celeste and one of the main characters in Little Fires Everywhere. And while every person's experience is unique, I felt like my personal history gave me insight into the world Celeste has created. The novel is set in and around a high school in the late 1990s. Celeste artfully evokes the quality of teenage life in that period, and I could read those aspects of the novel out of my own experience. I knew Celeste had nailed the landscape. Now, twenty years later, I find myself the mother of two young daughters, so the novel's beautiful exploration of the possibilities and pulls of motherhood also resonates with me on a deep level.
What do you think would surprise a layman to know about your job? What is your favorite part?
People who aren't in publishing are generally surprised that editors are involved in all aspects of a book's publication. And I enjoy that. It's an honor to advocate for creative work I love. I trained and worked as an actor before coming into publishing, and I appreciate how important that support is for an artist. It's also a great privilege to work in a community of people who are all so excited about writing. And I enjoy all aspects of bookmaking, from the puzzle of editing to the aesthetics of the physical book. I've been lucky throughout my career to work with wonderful mentors who have taught me the importance of all of those aspects of publishing. I find the sales process invigorating. Our launch at Penguin Press is fun. Ann Godoff is just the platonic ideal of a publisher, and I decided to be an editor after hearing Scott Moyers pitch Tom Ricks' FIASCO at the Columbia Publishing Course in 2006. Working with the two of them makes me better.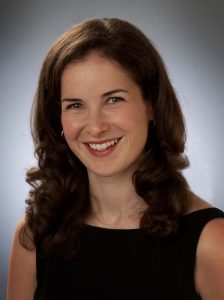 How are you involved with the other aspects? Art, marketing, publicity?
I'm very fortunate to have talented colleagues who bring experience and expertise to bear on books I love. I enjoy seeing the vision of the art department worked out in the cover design, strategizing about a publicity campaign, and getting into the weeds on the marketing plan. It is particularly great in this case because our whole team worked with Celeste on her first book. We all had such a lovely experience partnering with Celeste for Everything I Never Told You, as she is just a delight and a star in every sense.
Why will readers want to read this book?
Because it's just fantastic? One of the things I love most about Celeste's work is her profound empathy. Every character in her Shaker Heights is fully realized—and the novel is still completely propulsive. We are plunged into a chilling mystery from the opening line; a seemingly perfect family is undone by secrets; the underlying racism of a community is uncovered; and mother-daughter relationships are powder kegs ready to detonate. Celeste's meditations on the complexities of motherhood are worth the read alone, but the novel's examinations of identity, belonging, and the nature of art are equally powerful and rewarding. She writes about issues that polarize us today with such heart for all involved. She tells a good story, which of course is job one, but she is also searching for what motivates each of us—and what sparks a fire.
Tune in next week for the next interview in this series, and learn more about the book below:
Who's ready for the fourth and final installment of The Book Lover's Guide to Publishing?! This week, we're speaking to Jeanne-Marie Hudson, the Vice President, Associate Publisher, and Director of Marketing for Berkley. Have you ever wondered why books come in different sizes or why the same book can have multiple covers? Read on to find out!
What's a mass market paperback?
Mass market paperbacks are a smaller trim size and more inexpensive than trade paperbacks. The original mass markets, or "rack sized" paperbacks were designed to fit in racks at supermarkets, drugstores, and other non-traditional book outlets. There is also a larger trim and more expensive "premium" mass market that is now quite popular, particularly for bestselling authors.
How is a mass market paperback different from a trade paperback?
Trade paperbacks are essentially the same size as the hardcover, but with a different binding and a lower price. They started as primarily bookstore product, but now are also in mass merch accounts.
What about movie tie-ins?
Movie tie-ins are paperback editions of books that have become movies (or TV shows, which is of course a TV tie-in). They are published in mass market, trade, and some movies or TV shows warrant both formats. They utilize the movie studio art to create a clear connection for the consumer. Interestingly, we frequently also see dramatically increased sales for the original art paperbacks alongside the sales of the MTI, even if the title of the movie and MTI is different from the original work.
A huge thank you to Jeanne-Marie, the rest of our employees who took the time to be interviewed, and to YOU for reading along! We hope you learned something new about the world of publishing. Happy reading, Penguins!
We're back for another round of The Book Lover's Guide to Publishing! Scroll down to learn about typos, binding errors, and book covers.
Why do typos happen?
Typos happen because no matter how many people are carefully scrutinizing a book as it makes its way to print, people remain, unfortunately, fallible, and one eye or brain blink at the wrong moment and, well, there's your typo. I'd add that it's quite possible, though, to produce a book without a single inarguable error in it, and we do that a lot. And that the number of typos called to our attention—which we're always eager to fix in reprints of print books and, immediately, in ebooks—is delightfully minuscule. (Ben Dreyer, VP, Executive Managing Editor & Copy Chief Random House)
Why do binding errors happen?
Binding errors are too quite rare, and because of careful oversight during the manufacturing process—and of course we look at finished books here in the office as soon as they're printed—flawed books rarely make it out of the warehouse and into consumers' hands. Occasionally a book will escape with dropped or miscollated pages, but even when that occurs the error tends to be isolated to a few copies from the print run. (Ben Dreyer, VP, Executive Managing Editor & Copy Chief Random House)
How are book covers designed?
Designers are usually given a brief and a manuscript of each book to read over. Once we've got an understanding of the book we put together concepts and work with our art directors to hone the design and make sure we're clearly communicating the message of the book. From there, we show comps to the editor and publisher, and once a cover is chosen it goes to the author for approval. (Colin Webber, PPG Designer)
Why is the paperback cover different from the hardcover cover?
The paperback is different from the hardcover for a few reasons. Most of a book's life is spent as a paperback, so something like a noteworthy quote becomes more important in grabbing the attention of passersby. The production and price point factor in as well. Certain designs lend themselves better to a smaller paperback than a jacketed hardcover (and vice versa). Sometimes the paperback version falls under a different imprint with a different publisher than the hardcover. Different publishers might have different visions for the book, and try to reach different audiences. (Colin Webber, PPG Designer)
A huge thank you to all of our employees who took the time to be interviewed. We hope their answers have helped you better understand the publishing process!
Check back next week for our fourth and final installment of The Book Lover's Guide to Publishing!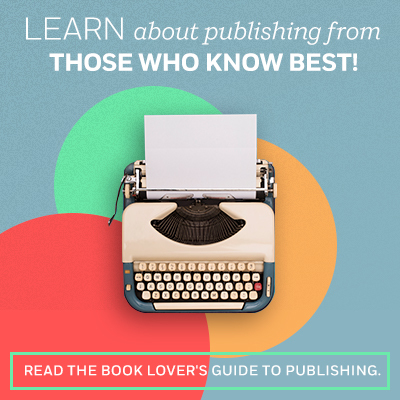 Welcome back, readers! Have more questions about publishing that you've been dying to ask? See below to find out if your question has been answered!
Why is the book cover different in different countries?
Essentially the reason for different covers is because there are usually multiple international publishers for any major author's titles, and we (PRH U.S.) do not always have rights in every country to every title, or we license to a company that is not part of PRH. So, for example, John Grisham is published in the UK by Hachette UK, George R.R. Martin is published by HarperCollins UK, etc. They will design cover treatment and print quotes which are relevant to their marketplace. Same for any given non-English speaking market. (Cyrus Kheradi, International Sales)
Why is [book title] not available to purchase in my country?
The Penguin Random House international sales team works with distributors, wholesalers, and retail booksellers all over the world to reach readers in over 240 countries and territories. While we have robust international sales and marketing reach, our distribution is formally limited to a list of territories the publisher negotiates with an author's agent when purchasing book rights. Rights to the UK and British Commonwealth are often sold separately and exclusively to a British publisher. Territories outside the exclusive domains of the US and UK—the "open market"—are generally shared between the two publishers on a non-exclusive basis, but may vary at the country or regional level. Every book is different, and one of the exciting challenges we face in international sales is keeping them all straight and getting copies into readers' hands everywhere we have the rights. (Kelly Roberts, International Marketing Manager)
What are the other jobs associated with publication? (Sales, Marketing, Publicity, Subrights, Special Markets)
In addition to editorial, there are a wealth of other departments in a publishing house that help bring the books to life and to the marketplace. Our managing editorial, production, and art teams usher books through the process that creates the physical objects. Our publicity teams bring them to the attention of the media, while our marketing teams bring them to the attention of consumers. Our subrights team coordinate getting our books published internationally, and also get excerpts from our books placed in magazines and newspapers. Our sales and special markets teams bring our books to retailers and the marketplace so that consumers can buy them. And this is only the tip of the iceberg! (Casey Blue James, Manager, Business Development Penguin Publishing Group)
A Huge thank you to all of our employees who took the time to be interviewed. We hope their answers have helped you better understand the publishing process!
Check back soon for another installment of The Book Lover's Guide to Publishing.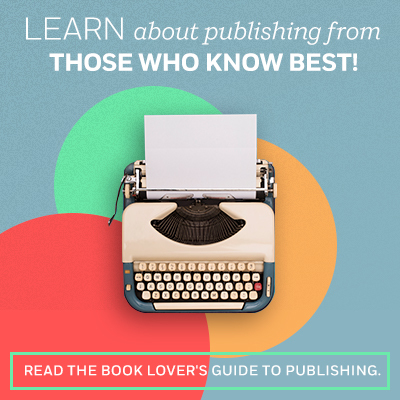 Welcome to Penguin Random House's "The Book Lover's Guide to Publishing" blog series! Over the next few weeks, we will be interviewing PRH employees from various departments to get the inside scoop on their jobs and how they help create the books you love. Read below for the answers to your most pressing publishing  questions!
How many books does Penguin Random House publish each year?
Penguin Random House publishes over 70,000 digital and 15,000 print books each year. Although these official copies line bookshelves across the globe, they aren't the only versions to exist. Before the final copies are printed, there are ARCs (Advanced Reading Copy or Advanced Readers Copy), galleys, and RBMs (Reformatted Bound Manuscripts).
What is an ARC?
An ARC is "created using the first pass of the book, which has been copyedited and flowed into a text design by the typesetter. The cover features the jacket art and often has a fully designed spine and verso; it may also include the same lamination and/or effects that are planned for the final cover/jacket. The text and covers are often printed offset, by the same printers who will produce the final books and covers/jackets"  (Melissa Solis, Managing Editorial).
What is a galley?
Galleys are similar to an ARC, but "a little less fancy—i.e., no special cover effects and a plain spine and verso. It is still created from the first pass, which has been copyedited and designed. Galleys are produced at a digital printer (versus offset) due to lower print quantities" (Melissa Solis, Managing Editorial).
What is a RBM?
A RBM differs from an ARC and a galley because it's "an uncopyedited and undesigned manuscript that is bound for reviewers and/or for early reads to get people a sneak peek of the book. Editors will often use bound manuscripts to solicit blurbs for the final book jacket. Bound manuscripts are made early in the process, before a cover is designed and sometimes even before a title has launched to our sales team" (Melissa Solis, Managing Editorial).
So how do books actually get from the printer to bookstores?
Once a book has made it through the production department and has been copyedited and proofread, it is ready to be printed in its final form. PRH printers "deliver new books to one of our two warehouses about four weeks before a book's on-sale date. Meanwhile, we receive sales orders from booksellers, distributors, and consumers. Once a sales order is received, a request is sent to our distribution center to 'pick and pack' the books. Books are then shipped to the designated bookstore/customer. Alternatively, books can be sent directly to booksellers from our printers or sent to one of our partner warehouses for faster distribution to customers in certain regions" (Chelsea Vaughn, Publishing Operations).
What's the difference between advertising and publicity?
As the publication date for a book nears, the marketing and publicity departments work full-force getting the word out and generating attention for the book so that readers will become interested in buying and reading it. The biggest difference between the two is that "advertising is paid for, whereas publicity is not. Our publicists pitch various media outlets with the authors/titles that they think the outlets would find interesting for their own readers or viewers and hope that the outlets will choose to feature the author and/or title. Our marketers, however, pay for advertising placements based on various factors and can guarantee a placement as long as we can pay for the cost" (Christine Hung, Advertising).
What determines where an author goes on tour?
To help generate attention for his or her book, an author will usually go on tour. Although there are many factors that go into deciding where an author should tour, it is ultimately up to the publicity and sales teams who "work together to gather event requests from stores across the country and also consider places where the author has a personal connection, or they think the book will have special appeal. Then with this at hand, they sit down with a map of the USA, Google Flights, a blank calendar, and one million cups of coffee and draft out a dream tour to hit as many of these stores and markets as possible, without exhausting the book's budget…or the author!" (Elizabeth Hohenadel, Publicity)
What are the various literary awards that an author can win?
After a book has been published, it can be eligible to win a multitude of literary awards. These awards are "as vast and unique as books themselves. Along with the big national awards that any reader would have heard of, like the Nobel Prize or the Pulitzer, there are hundreds of other awards in a variety of categories. There are awards based on genre, like the Edgars for mysteries or the Hugos for sci-fi. There are awards based on age, like the New York Public Library Young Lions Award, which goes to writers under 35 or the Passager Awards for writers over 50. There are awards given based on gender, on sexual orientation, on ethnic and religious background, on the state where you were born, the number of books previously published, the amount of pets you have. OK that last one was a joke, but you get the drift, it's a big world out there for literary awards!" (Elizabeth Hohenadel, Publicity)
A Huge thank you to all of our employees who took the time to be interviewed. We hope their answers have helped you better understand the publishing process!
Check back soon for another installment of The Book Lover's Guide to Publishing.