Articles Tagged "space opera"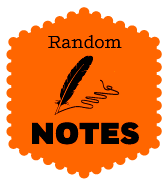 Happy May 4th! Today let's celebrate Star Wars by going further into the universe and reading. Check out our Star Wars page here and browse below for some selected books to add to your to-be-read list.
These are just a few of our Star Wars books – check out the page to find more.
Star Wars: The Force Awakens is opening in theaters on December 18th, and everyone's talking about it.
To celebrate, we made a whole Star Wars page! You can browse through your favorite series, find kids books for the younger fans, and find new ones to tide you over before the movie.
For the Star Wars lover in your life, check out our gift list here.
And last but not least, you can enter for a chance to win several Star Wars kids! Enter here!