Articles Tagged "suspense"
Tara Isabella Burton's Social Creature is on so many summer reading lists for good reason. It's a fast-paced contemporary thriller focused on a twisted friendship between two young women in New York City. Full of bizarre and luxurious parties, crime, sin, pretense, and social media, it's a smart and addictive read.  We spoke to Burton on the phone and talked about her influences, dandies, and more. 
You initially wrote a novel that you abandoned because it wasn't working, but you brought the characters back in this book. What changed in this iteration?
Originally the book I'd written was a Daphne du Maurier's 
Rebecca
knockoff and it was very dated, it could have been set in 1960, it was on a Mediterranean cruise ship. It was stilted and everyone was overly dramatic. But despite that, I liked the idea of having these two women who were obsessed with each other, this man playing the role of the femme fatale character, and this fourth character, a kind of harlequin type who likes to cause chaos. The four of them, I wanted them to live! But at nineteen, I didn't have the insights or life experience do do anything interesting with them.
I'm from NYC but was in University of Oxford from eighteen onward, so I'd never really been an adult in New York. I started coming back to NYC in about 2013, developing intense relationships with women and close friends-  the experience was an incredibly frenetic New York life. Around that time I became more and more fascinated with ways in which the internet is a canvas for people to explore their identities. How you create a literary poetic language around the internet and technology and these things that are very real in people's lives but are not necessarily "literary".
I wanted to write this story more about the female friendship, and being set in this New York with that frenetic feeling gave the novel it's atmosphere. Originally no one had cell phones, I kept technology out because I wanted to write like Daphne du Maurier. But it turned out that I liked finding out how to write about someone texting and  and still keep that literary, lyrical register. The characters got reborn in a much better book for them.
You had this great twitter-thread talking about how self-creation via the internet is interesting and artistic, not frivolous. Some press surrounding the book makes it seem like it's a scathing indictment of social media – but that's not what you're going for!  
No! I'm excited by it! But I see why some people would think that. So, a little bit of backstory – my doctorate is in theology but specifically about the idea of self-creation in 19th century dandies. Basically my thesis was about how in Paris, people were exploring how to create yourself as a work of art. What does it mean to create your own identity? So I think social media is fascinating! The technology is new but the instinct to create yourself is not new – it's as old as humanity. Particularly when it comes to women online, women posting selfies, there's a tendency to dismiss one's social media presence as a form of artifice that has nothing to do with reality. And I find that shockingly simplistic. This is just a whole avenue to explore our identities. Is it fictional? Yeah, partly, but no more than putting on makeup or smiling when you don't feel like it or dropping references to books you haven't actually read.
It was super interesting to hear you studied French decadent literature – the excess, the over the top social circles absolutely come through  – can you tell me about crafting that atmosphere?
Pretty much every incident in the book is something I've seen or experienced. I wanted to create a world that is not at all a one-to-one representation of a particular New York group, but instead a stylized pastiche of Brooklyn lit bros, finance bros, vintage club kids etc. None of these people necessarily hang out together – I wanted to create a New York scene in order to create a sense of timelessness that you don't get by portraying just one group. The New York I created was rooted in my experience of coming back in my twenties, but very much designed not to map onto one social group.
Can you tell me about the two main characters' power dynamic? Neither one is innocent, neither one is fully appealing, you can't wholly identify with either. 
If Lavinia and Louise had been born in each other's bodies and met, the exact same story would have played out. They're very very similar; they appear as opposites, but the way in which they are opposite is a function of privilege and money and upbringing. Fundamentally they are just two women who lack a solid sense of self – they are constantly looking to define themselves through other people. I think their relationship is toxic and interesting because Ido think they love each other, I think they are in love with each other – for me there was no doubt there was a sexual and erotic attraction. But they are so obsessed with themselves that they can't have any intimacy with any other human being, because every interaction is just to fill this black hole of "who am I". Both of them have power in every moment.
Are there other complicated and obsessive relationships in literature that you love?
One of my favorite toxic relationships is the literalization of the trope that the most toxic relationships are when you're two sides of the same person. So I think Fight Club is the perfect example of that. It does incredible job of making literal this metaphorical truth that the people who get inside your head are you or are as close to you as possible.
Also Henry James – one of my favorite writers. He's hugely influential in regards to how I approach dialogue and he's such an incisive writer about petty little social codes and class and money.
Wings of the Dove
has a relationship between two women that's so mediated by outside power structures that it's impossible for them to authentically relate to each other.
When friends ask you for book recommendations, is there anything new or old that you always mention? 
My favorite book of the year is The Collector which is incredibly terrifying story of am who kidnaps a women as though she's an object.
i love latest book "based on a true story" which is another toxic female friendship. it follows a french novelist and a ghostwriter who mysteriously floats into her life.
I also used to make all my old boyfriends read D.H. Lawrence's
Women in Love
which is another story about very messed up people having deep conversations and glowering at the landscape. I like books with lots of intense conversation and big symbolic scenes.
Check out SOCIAL CREATURE!
This article was written by Carolyn Hart and originally appeared on Signature Reads.
In Ghost on the Case, Bailey Ruth Raeburn, an emissary from Heaven's Department of Good Intentions, returns to earth to help a young woman who receives a terrifying phone call demanding ransom for her sister. What can Susan Gilbert do? What will she do? What is going to happen to her sister?
My hope is the action scene lures readers to follow Bailey Ruth. I won't reveal the peaks and valleys in Ghost on the Case to avoid spoiling readers' enjoyment. Instead, I will illustrate suspense by using the framework of Spooked, a short story that introduces 12-year-old Gretchen Gilman, the protagonist of Letter from Home, my WWII novel from Berkley.
I use the following techniques to create suspense: action, empathy, threat, tension, puzzle, danger, deadline, challenge, and surprise.
Gretchen works in the family café in a small town on Highway 66 in northeastern Oklahoma in the summer of 1943.
Action: The dust from the convoy rose in plumes. Gretchen stood on tiptoe, waving, waving.         
A soldier leaned over the tailgate of the olive drab troop carrier. The blazing July sun touched his crew cut with gold. He grinned as he tossed her a bubble gum. "Chew it for me, kid."
Empathy: Gretchen turns away, thinking of her brother Jimmy, a Marine in the South Pacific, her mother who works at the B-24 plant in Tulsa, and the troop convoy as she walks toward her grandmother's café.
She still felt a kind of thrill when she saw the name painted in bright blue: Victory Café… There was a strangeness in the café's new name. It had been Pfizer's Café for almost twenty years, but now it didn't do to be proud of being German…
Empathy and threat: Now the reader has a personal stake in Gretchen, understands there is pain and uncertainty in her life. Her grandmother avoids speaking in the café because of her strong German accent.
In the café, Gretchen sets to work, cleaning, serving food. Customers include Deputy Sheriff Carter. We learn Carter likes to do crossword puzzles and thinks about money. In another booth two military officers from nearby Camp Crowder discuss the Spooklight, a famous and mysterious light that mysteriously appears after dark among the rolling hills. The Army uses night searches for the Spooklight to train troops.
Gretchen's grandmother brings out a fresh apple pie.
Threat: One of the customers jokingly accuses her of buying sugar on the black market.
"Lotte, the deputy may have to put you in jail if you make any more pies like that."
Grandmother is upset, explains the pies are made with honey. One of the officers speaks to her in German. The deputy turns hostile.
Tension: He glowered at Grandmother. "No Heinie talk needed around here . . ."         
Gretchen takes trash to an incinerator. As it burns, she climbs a tree. She sees Deputy Carter enter the cemetery. He looks around surreptitiously.
Puzzle: Back by the pillars, the deputy made one more careful study of the church and the graveyard. He pulled a folded sheet of paper from his pocket and knelt by the west pillar . . . She leaned so far forward her branch creaked.         
Danger: The kneeling man's head jerked up… The eyes that skittered over the headstones and probed the lengthening shadows were dark and dangerous.
The deputy hides the paper in the pillar. After he leaves, Gretchen finds the paper, reads and replaces it. The message leads her late that night to an abandoned zinc mine. She watches the deputy and a soldier unload an Army truck and hide gasoline tins in the mine.
Deadline: She overhears plans to sell the gasoline Thursday night.
The next day she asks her grandmother what it means when people talk about gasoline on the black market. Lotte explains how important gas is, why it's rationed, and that even a little bit can make a big difference in the war. Gretchen thinks about her brother fighting in the Pacific. She asks Lotte who catches people in the black market.
Challenge: ". . . I don't know," she said uncertainly. "I guess in the cities it would be the police. And here it would be the deputy. Or maybe the Army."
Gretchen thinks about the deputy and about the Army searching for the Spooklight. At the café that afternoon, she asks the young officer if they are still searching for the Spooklight. He says yes and she tells him she's heard the light has been seen at the old Sister Sue zinc mine.
Gretchen enlists the help of a friend, Millard, whose brother Mike is in the 45th fighting in Italy. They put pie tins in the trees near the mine to reflect flashlight and draw the soldiers.
Challenge: . . . she moved out into the clearing. "What's wrong?"
He was panting. "It's the Army, but they're going down the wrong road. . . . They won't come near enough to see us."
Surprise: Suddenly a light burst in the sky . . . Then came another flash and another . . .
Millard lobs lighted clumps of magnesium with his sling shot and draws the Army to the mine where the tins are found, along with a crumpled crossword puzzle in the deputy's handwriting which Gretchen took from a café booth. The puzzle leads to his arrest and the arrest of a sergeant in the motor pool.
No one ever knew about Millard and Gretchen's efforts, but Gretchen didn't mind. The final sentence links the reader to Gretchen: What really mattered was the gas. Maybe now there would be enough for Jimmy and Mike.
Readers offered action, empathy, threat, tension, puzzle, danger, deadline, challenge, and surprise will keep turning the pages.
Cover detail from Ghost on the Case by Carolyn Hart
We know readers tend to be writers too, so we feature writing tips from our authors. Who better to offer advice, insight, and inspiration than the authors you admire? They'll answer several questions about their work, share their go-to techniques and more. Now, get writing!
Is there something you do to get into a writing mood? Somewhere you go or something you do to get thinking?
I find that I do my best work at the beginning of the day, but I'm rarely in a writing mood when I sit down.  I'm usually somewhat sleep-deprived, and I always have a long list of other responsibilities calling my name.
But if I can get myself into my chair with a cup of coffee, and start reading the last few days' work, I find myself making a few changes here and there.  Then I'm adding a few new sentences at the end, and before I know it, several hours have passed, I've written a few new pages, and I'm in a pretty good mood.
When I fall out of that flow, I get up and go for a walk, make another cup of coffee, and sit back down in my chair, just for another minute or two, and that's another few hours gone, and some more sentences stacked up to reread tomorrow.
Which is a long way of saying that the best way for me to get into a writing mood is to sit down and start writing.  And if I do it every day, it all gets easier.
What's the best piece of advice you have received?
The painter Chuck Close said, "Amateurs sit and wait for inspiration, the rest of us just get up and go to work."
He didn't say it to me, but I consider this good advice for anyone doing creative work.  Don't wait for inspiration.  Learn to cultivate it.  Write your own writer's manual.  Find the tools and mindset that help you move forward when things get difficult.  Because things almost always get difficult.  That's not necessarily a sign that the work is bad, it's just a part of the process.  Learning to understand and manage your own process is, for me, the secret to creative life.
I'm still working on it, by the way.  But I've found that when I show up and do the work on a daily basis, inspiration will eventually perch on my shoulder and begin to whisper in my ear.
What clichés or bad habits would you tell aspiring writers to avoid? Do you still experience them yourself?
I love the beautiful distractions of the world – television and movies, video games, the internet in general.  But I try really hard to avoid them, because they don't help me become a better writer.  They subtract hours from my day.  And a writer's main currency is time.  Time to daydream, time to walk and think, time to sit and do the work.
Reading good books is one distraction that will help you become a better writer.  And writing – that's the thing – writing is what will really make you a better writer.  Write bad stories until you begin to write so-so stories, which might, if you keep at it, turn to writing good stories.  So put down your phone and keep at it.
This is not a new idea, nor one exclusive to writing fiction.  The way to get good at playing the piano is to play the piano.  And play, play, play.
I tell myself this every day.
What are three or four books that influenced your writing, or had a profound effect on you?
Cormac McCarthy' Border Trilogy (All the Pretty Horses, The Crossing, and Cities of the Plain) had an enormous influence on me.  I love his prose, his use of place as character, and his vivid descriptions of character in action, but the most powerful effect of reading those books was that they freed me up to write about what really interested me.  At the most fundamental level, these are cowboy novels.  The fact that they also rank among the best of American literature somehow made genre distinctions irrelevant.
Elmore Leonard had a profound influence on me as well.  There are a few of his books I really love – Freaky Deaky, Stick, Glitz, Bandits.  But I love his dialogue, his humor, his small-time hustlers, and the economy of his prose.  He does a lot with a little, over and over.
The Writer's Chapbook is a collection of bits and pieces of writers' interviews culled from The Paris Review – a long list of great writers.  The book is organized by topic, so no matter what problem I'm having, I can find far better writers who've had the same problem.  It makes me feel better.   In addition to dipping in and out, I've also read it cover to cover about ten times in the last ten years.  I found it used in a clunky old cloth-covered hardback that makes me smile just to hold it in my hand.
Ask me this question next week and I'd probably give you a different list.
Learn more about the book below:
Editors get very passionate about books they work on – the Editor's Desk series is his or her place to write in-depth about what makes a certain title special. Get the real inside-scoop on how books are shaped by the people who know them best.
Last fall, we celebrated New York Times and internationally bestselling author of the Inspector Montalbano mystery series Andrea Camilleri's 90th birthday with the publication of A Beam of Light. This year we've hit another incredible milestone—A Voice in the Night is the twentieth novel in his Montalbano series.
Having the opportunity to work on a beloved cult classic like the Montalbano series is truly a privilege. The novels sensuously capture the sense of Sicily, from the sun-soaked buildings and seaside views, the simmering food on Montalbano's plate, to the do-as-you-please attitudes of its inhabitants. The books are translated from Italian, and Stephen Sartarelli's skill as a translator is on ample display in the ease and rhythm of the quick-witted and wryly humorous dialogue. In reading the first draft, I found it fascinating to consider the nuances of translating from the Italian, as Camilleri often employs several Sicilian dialects within a single novel. I do wonder what cultural idiosyncrasies are lost in translation, but am always pleased that the humor and warmth translate fully.
A Voice in the Night brings us back to the Sicilian town Vigàta, where Montalbano's moody demeanor has taken a dive as another birthday rolls around. To cheer himself up, he deals with a young driver's road rage in his own way, and surprisingly, finds himself confronting the young man once again, this time as the suspect of a gruesome murder. Many of the series' trademarks make a welcome appearance in A Voice in the Night—lighthearted spats and make-ups with Livia, Catarella's mispronunciations as unintentional linguistic jokes, the seemingly omnipresent influence of the mob in both the streets and halls of government. And of course, there is the food. (A particularly memorable scene casts a two-foot octopus as murderous foe before vengeful food dish.)
Camilleri's charming creation, Inspector Montalbano, continues to delight and surprise me. Flawed but lovable, the Sicilian Inspector is great company, and it's with a lot of enthusiasm that we get to share this series with English speaking readers. A Voice in the Night won't disappoint longtime fans of the books, but it's also a good jumping-off point for new readers to acquaint themselves with Montalbano's Sicily. Luckily for me, and for you, dear reader, this isn't Montalbano's last case.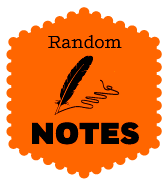 Read below –  Deanna Raybourn, author of the Veronica Speedwell Mysteries gives advice for plunging into Christie's intimidatingly large catalog; 
A few weeks ago a Twitter pal shyly confessed that she'd never read Agatha Christie before and was asking for advice on where to begin. And I admit, I had to sit down until the excitement passed. I never thought I would find a reader who hadn't read Christie, and it was wildly thrilling to contemplate all the pleasures she had in store. I envied her deeply. There are few joys in life more simple and complete than discovering a new writer—a profoundly prolific new writer. (Christie's career spanned the better part of five decades and few years went by without a new publication.) My Twitter friend could read for years and still have new Christie novels to discover, and because of this, I thought it might be a kindness to compile a sort of "Agatha 101" to steer her reading as she embarks. But that brought me to the thorny question of where to begin?
Of course, that's a subject that has been known to end in bloodshed. There are the Poirot purists, the people who believe fervently that the natty little Belgian detective is Christie's best and most accomplished sleuth. They are firmly and vehemently opposed by the adherents of Miss Marple, the well-beloved and dithery amateur detective from the tiny village of St. Mary Mead. Miss Marple spends her days in gardening and gossip and is just as concerned with the disappearance of a gill of picked shrimps as with unmasking murderers. You almost could not find two detectives with less in common. Poirot is urbane and sophisticated, a professional detective with a cosmopolitan lifestyle, committed to justice and able to command hefty fees for his services. Miss Marple is a fluttery spinster with maid troubles, too many shawls, and a mind like a sink, according to her nephew Raymond. Unlike Poirot's rather more cerebral approach, she invariably solves crimes by invoking the village parallel on the grounds that human nature is much the same wherever one goes.
So how to choose between them? The answer is that you simply cannot. In order to appreciate Christie in her full glory, you have to read both and there is no middle ground. One might argue that Christie is at the height of her plotting powers with Poirot while Marple gives her complete scope for developing characters, but that would be splitting an abundance of hairs. Both detectives' adventures are deeply satisfying.
For the inaugural book, I always suggest the delectably atmospheric Death on the Nile. This was the first proper "grown-up" mystery my grandmother ever gave me—I was ten at the time–and for that reason alone it holds a special place in my heart. I also remember picking it up to reread during my honeymoon cruise which is deliciously ironic when you realize that the entire plot centers around the murder of a bride on her newlywed cruise…But it stood up to that rereading and half a dozen since. The combination of exotic setting, unforgettable characters, and Poirot at the height of his powers is irresistible.
Since I propose starting with a Poirot adventure, it is only fair that Miss Marple gets equal time with Murder at the Vicarage. It is almost a crapshoot for me, choosing from amongst the Marple books, but I particularly like this one as it is set squarely in St. Mary Mead, and the spinster is best appreciated in her natural habitat. There are domestic disturbances and hidden scandals aplenty with lots of red herrings nicely sautéed and served up with a flourish.
My next Poirot pick will be controversial because I would, admittedly with hesitation, plump for The Murder of Roger Ackroyd. The wailing you hear is everyone who just realized I have overlooked Murder on the Orient Express. But we had an exotic crime with a twisty solution inDeath on the Nile; in Ackroyd we have Poirot in what passes for exotic to him—a small English village. Seeing him in Miss Marple's usual milieu is vastly entertaining. I propose it simply because the solution is one of the cleverest conjuring tricks Christie ever pulled off. It is a master class in plotting, and reading it was the first time I understood and appreciated precisely how brilliant Christie could be. (Of course, Orient Express has its own brilliance which is why it is a classic and you must read it too. So there, two for the price of one.)
What about a further adventure for Miss Marple? I would have to choose The Tuesday Club Murders, a collection of short stories, less for their innate Marpleness (she's a minor character here, often narrating more than acting) than for the fact that these clever little stories show off Christie's inimitable talent for creating perfectly-realized characters with just a few strokes of the pen. Craving something longer? Then by all means, A Murder is Announced is what you want. It is a "small" book with a murder in a private house with a limited number of suspects, but it is a splendid example of how Christie played fair with readers, but just barely.
And when you have finished with the canon—did you meet the charming Tommy and Tuppy? Ariadne Oliver? Parker Pyne? Harley Quinn?—and you are in the mood for some nonfiction, Christie has something to offer there as well. Come, Tell Me How You Live is a memoir of her time as the wife and occasional assistant of esteemed archaeologist Sir Max Mallowan. Christie accompanied him on numerous digs to Syria, recording life as she saw it in luscious detail. Her experiences there inspired her to write Murder in Mesopotamia and Appointment with Death, both Poirot mysteries.
Of course, pondering Poirot has made me wonder how I could have forgotten Evil Under the Sun! Well, best add that to the list along with The Moving Finger and The Body in the Library because you can never have too much of a good thing. And Agatha Christie novels are a very good thing indeed. So, my advice to my Twitter pal is to brew a pot of good strong Darjeeling or pour a stiff cocktail and settle in. She's going to be there for awhile…
Check out Deanna Raybourn's books below:
We know readers tend to be writers too, so we feature writing tips from our authors. Who better to offer advice, insight, and inspiration than the authors you admire? They'll answer several questions about their work, share their go-to techniques and more. Now, get writing! 
Is there something you do to get into a writing mood? Somewhere you go or something you do?
Yes, I go to my "office" in the backyard, a former garden shed that I fixed up when we bought the house we're living in now (unfortunately, I have a difficult time blocking out the world, so writing in a "public" place is impossible for me). There is no phone or internet, just a table and chair and some reference books along with a laptop and a typewriter. The first thing I do to get started is pour a cup of coffee from a thermos and light a cigarette. Believe me, I've tried, but I can't do it any other way.
What's the best piece of advice you ever received?
Learn to sit in the chair for a designated period of time, regardless of whether anything is "happening" or not. I think this is the main thing that defeats many aspiring writers, and it's easy for me to see why.   There have been many, many days when I'd rather be doing anything else (it's the only time when washing windows seems like a fantastic idea). But I almost always force myself to stay put because nothing will ever happen unless I'm sitting there to help make it happen.   It might be a little easier for me because I'm the type of person who does better at writing and everything else if I'm living on a schedule, but it's still hard sometimes.
 What writing techniques have you found most important?
When I decided to learn how to write short stories, I didn't know anything and I struggled for quite a while without making much progress. Then I read an interview with a writer who said she learned to write by copying out other people's stuff. For some reason, that made sense to me, and I began typing out short stories by Hemingway, Cheever, Yates, Johnson, O'Connor, on and on. I did approximately one story a week for maybe 18 months and it got me so much "closer" to seeing how they did things like writing dialogue, making transitions, etc. It could be that it worked for me because I'm not a very good reader, but it definitely helped me start figuring some things out. On occasion, when I'm having a bad day, I will still type out a paragraph or two from somebody else.
What are three or four books that influenced your writing, or had a profound effect on you?
Blood Meridian by Cormac McCarthy is the best novel I've ever read. Unfortunately, reading it also makes me realize how worthless my own work is. Denis Johnson's Jesus' Son. I copied every story out of that book when I was starting out, and it helped push me toward the idea of developing, for lack of a better term, my own "voice."   Also, Earl Thompson's A Garden of Sand, which I came across when I was maybe sixteen and have never forgotten. I've mentioned it before in interviews as being the first book I ever read that contained characters similar to some of the people I grew up around.   Of course, you have to understand, my reading was somewhat limited in those days and I probably hadn't even heard of people like Faulkner and O'Connor yet.
Learn more about the book below:
We know readers tend to be writers too, so we feature writing tips from our authors. Who better to offer advice, insight, and inspiration than the authors you admire? They'll answer several questions about their work, share their go-to techniques and more. Now, get writing! 
How would you recommend creating and getting to know your characters?
Stop thinking of your characters as characters and start thinking of them as people. Let them evolve and grow naturally on the page and have them react to situations believably. I believe it's the writer's job to figure out what the character wants and then do everything you can possibly imagine to stop them from getting it. Nothing should come to them easily, where's the fun in that? Conflict creates character and I've found the best way to get to know them is to put them in difficult situations, whether emotionally or physically. It's how we act when pushed to our limits that show who we really are.
After developing an idea, what is the first action you take when beginning to write?
I tend to get new ideas around the 70,000-word mark of the previous idea, which is really distracting. I usually get a picture in my head of the opening scene, like the very first frame of a movie, or I might get the opening line. Then a vague sense of the story, and that's about it. I make a note of it all in my phone for when I'm ready. When I'm able to start the new project I grab my laptop, go to a cafe and stare at the blank page for while. I'll go on Twitter, read the news, go on Twitter some more and then, once the double espresso kicks in, I'm off.
What's the best piece of advice you have received?
Don't be boring. Of all the writing advice out there – and there's a lot – this is the only one I see as a firm rule. You can do anything you want with your story as long as it isn't boring.
Do you ever base characters off people you know? Why or why not?
Not consciously but I have read back over my work sometimes and thought, huh, that sounds just like my mother, better change it! For me, the best part of writing is creating new characters that don't exist anywhere else. Sure they may have the odd trait in common with someone just as a child shares traits with their parents, but for me, I want my characters as a whole to be fully original.
What are three or four books that influenced your writing, or had a profound affect on you?
Cloud Atlas by David Mitchell
Such a wonderful, far-reaching book and a masterclass on voice and setting.
Wuthering Heights by Emily Bronte
Wild, beautiful, and heart-rending. It drags you through all the emotions twice.
Weaveworld by Clive Barker
All five senses are taken to the max in this book, you get drunk on it.
Learn more about the book below:
We know readers tend to be writers too, so we feature writing tips from our authors. Who better to offer advice, insight, and inspiration than the authors you admire? They'll answer several questions about their work, share their go-to techniques and more. Now, get writing! 
What writing techniques have you found most important or memorable?
I write really fast, not worrying about making mistakes when I'm working on a first draft. I think novice writers make a mistake when they worry too much about where their novel is going, or get buried in too much outline. Surprise yourself, sentence by sentence; don't worry about the next chapter. In reality, the first page of your novel is the most important of all. It's where you define the pace and mood of your story.
What's the best piece of advice you have received?
I was fortunate enough to study with the late Grace Paley. I remember showing her a story and she told me there was no conflict in it. I gave her this blank face, so she suddenly slapped her hands together, so that I could hear what conflict was. It was the simplest writing lesson I've ever had, but one that I've never forgotten.
What are three or four books that influenced your writing, or had a profound affect on you?
Isaac Babel's Red Cavalry is fantastic. These are connected short stories based on the civil war in Russia and he has this enviable minimalistic style. He doesn't waste a single word.
Where I'm Calling From by Raymond Carver. Carver is the American version of Babel to me. These were the stories that blew me away in graduate school, especially the way the morality of each piece ends up being thrown upon the reader. I love writers who don't tie things up neatly for the reader.
Crime and Punishment by Dostoyevsky was one of those books I read as a kid that put me in a trance. Movies never had the same levitating effect on me as a novel like that.
Describe your writing style in five words or less.
An endless sense of dread.
Learn more about The Winter Girl below: 
We know readers tend to be writers too, so we feature writing tips from our authors. Who better to offer advice, insight, and inspiration than the authors you admire? They'll answer several questions about their work, share their go-to techniques and more. Now, get writing! 
How would you recommend creating and getting to know your characters?
As intimately as possible. For me, that's by writing character sketches. Not just a paragraph or two, but deep intricate stories complete with grade-school triumphs and middle-school humiliations, grandparents immigrating and parents divorcing, detailed visions of houses and part-time jobs, dead pets and young-adult heartbreak, irrelevant vignettes coming out of the woodwork.
I don't expect for this character-sketch material to make it into the book—90 percent of it doesn't come close, and I end up deleting most of the 10 percent that I do shoehorn into early drafts. But this backstage exercise helps me define these imaginary people, so I know how their voices sound, what they look like and even how they dress, what they're worried about and hopeful for, what they want. So when it's time for these characters to walk onstage, they're ready.
What's the best piece of advice you have received?
When I was in my mid-twenties, I was a copy editor at Doubleday, and for a brief period it was my job to help shepherd Pat Conroy's Beach Music into the world. I ended up spending a good amount of time with Pat, who'd temporarily relocated to New York City to finish working on the manuscript. One day we walked from a meeting at his editor's house to his hotel, the unnecessarily long way through a cold damp Central Park, while Pat peppered me with questions about my unconventional childhood in New York City in the 1970s. I eventually asked why he was so curious. And he told me that this is the most important thing for writers to do: to listen—really listen—to other people's stories.
After developing an idea, what is the first action you take when beginning to write?
I spend a huge amount of time writing about the book, instead of writing the actual text. This includes the above-mentioned character sketches, but also scenes that I don't know will fit anywhere, and plot notes and alternate possibilities, and a detailed outline. Sometimes I have a half-dozen documents open, and none of them is the book. For my most recent, The Travelers, I even wrote a TV treatment and a pilot script, neither of which I attempted to sell.
I think it's useful for me to try to tell a story in different formats, especially very short ones: the one-sentence elevator pitch and the one-page flap copy. A writer can spend a decade working obsessively on a novel, but in the commerce of publishing many of the most important decisions about any book will be made based on very short pitches—from literary agent to editor to sales rep to bookstore buyer to a potential reader standing in the bookstore, asking, "What's it about?" Every single one of those interactions is an opportunity for the book's life to be cut short or to survive, for someone to decline or to agree, "Okay, I'll take a look." But I won't be there for any of those interactions—you never get a chance to defend your book!—so instead I want to try to make sure that the book is pitchable.
Did you always want to write? How did you start your career as an author?
I did, yes. But for a long time I equated being a working novelist with being third baseman for the Yankees: an unrealistic dream, an impractical self-indulgence. After college I was burdened with student loans to repay, no financial cushion, so I wasn't in a position to bet everything on a creative-writing career—neither the writing-workshop academia life nor the freelance-writer version, trying to scrape by on short stories and house-painting gigs. I wanted to pursue a separate freestanding career, one that would definitely put me in the path of becoming a writer, but also one that would also be tenable and satisfying if I never ended up writing a published book.
So I worked in publishing. My career got off to an extremely slow start as a direct-marketing assistant at a professional-magazine publisher (our titles included the likes of Journal of Accounting and Middle Market Lending Letter, and I was tracking the efficacy of junk-mail campaigns), but one thing led to another, and I quickly moved into the book end of things, and seven jobs later I was an associate publisher. That turned out to be the last position I quit, nearly a decade ago. I was thirty-eight years old.
Learn more about Chris Pavone's new book below!
Editors get very passionate about books they work on – the Editor's Desk series is his or her place to write in-depth about what makes a certain title special. Get the real inside-scoop on how books are shaped by the people who know them best.
The manuscript of Try Not To Breathe came in to me at about 9:30 one night and due to some happy intersection of title and description and still being too awake to go to bed, I made a cup of tea at about 10 and decided to glance at a page or two before turning in.  At about 1 a.m. I forced myself away from the book for the night but could barely fall asleep – so full was my head and my heart of the story of the two young women Holly Seddon had created.  When I was in the world on her pages I had that magical and delicious feeling every lifelong reader knows when your actual surroundings melt away and all you can see are the streets and houses the characters are seeing. I finished reading the manuscript the next night and for days after I couldn't stop thinking about Amy and Alex and what both joined and separated them.
Hopefully without giving too much away, the novel is about two women, Alex and Amy, both 30 years old and from the same area of England, where they grew up going to neighboring schools. Told in alternating points of view, their lives intersect in a way that will change everything for both of them. Alex is a journalist whose life has spiraled completely out of control. She had seen tremendous success as a writer very early in her twenties when she beautifully and movingly documented the last year of her mother's struggle with terminal illness. During this time she became incredibly sought after in London magazine circles and also married the love of her life. But when her mother dies, Alex loses her moorings and plummets into alcohol and reckless behavior, finally moving back to the house she had grown up in.
When Alex is at her local hospital one day working on a small, routine story (the only kind of writing work she can now get)about vegetative cases – she finds herself staring at a young woman, a patient, asleep. The girl looks familiar to her, and suddenly she realizes that  this is Amy Stevenson, a girl who had disappeared when both she and Alex were 15, only to be found near death in the woods. Amy has been in a coma ever since, and the police were never able to discover who had assaulted this girl. Amy's family and the whole town were left mystified and damaged.
Alex finds herself haunted by her own memories of that time and cannot stop herself from beginning to investigate the story. She realizes that in the fifteen years since the attack, Amy has gone from being at the center of notoriety to having been nearly completely forgotten.
Of the many themes explored by Holly in the novel, two are favorites of mine. One is the phenomenon of locked in syndrome, which Holly researched and uses so brilliantly for the character of Amy, showing us the heartbreak of a young girl trapped mutely within her body.  My other favorite is the music of the novel. From its title on, Holly has imbued her book with a perfect soundtrack as iconic song after song from the early to mid-90s seems to play in the background. And by the end one can see that Try Not To Breathe isn't just an R.E.M. song title but helps introduce one of the most compelling facets of the novel – the false promise of control, and the beauty and wonder of watching Alex measure out just enough courage each day to fight her demons one more time.
Listen to an excerpt from the book here:
Read more about Try Not To Breathe below.