Articles Tagged "vacation"
Read it Forward is running an amazing sweepstakes! Enter for a chance to win a trip for two to Paris!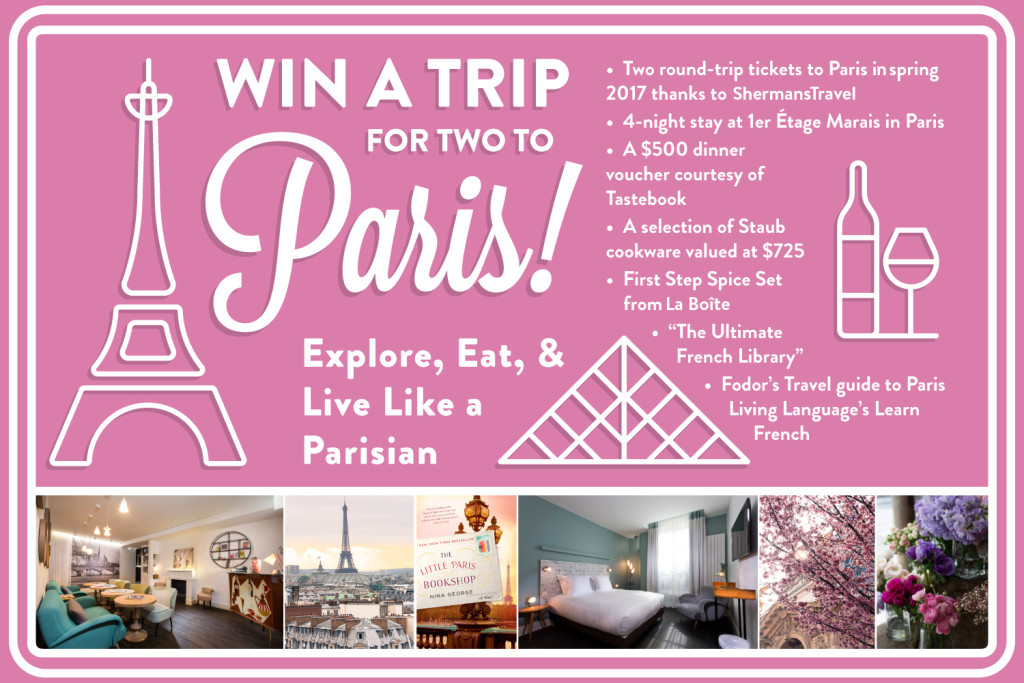 To celebrate the paperback publication of the international bestseller The Little Paris Bookshop by Nina George, we want you to experience spring in Paris!
Click here to enter before 11:59 PM (EST) on April 30th. Don't miss your chance!
Editors get very passionate about books they work on – the Editor's Desk series is his or her place to write in-depth about what makes a certain title special. Get the real inside-scoop on how books are shaped by the people who know them best.
The friendship between women can be one of the most significant bonds we ever experience. Our female friends sustain us through the pivotal moments of our lives; they support us in times of crisis and share in our joys. They laugh and cry with us through every exhaustively recounted detail of our daily trials and tribulations.
This is the territory that author Wendy Wax explores so winningly in her new novel, A Week at the Lake, which is at heart the story of friendship—the friendship between Emma, Mackenzie, and Serena. These three women met in college, and afterwards pursued their separate dreams—theatre, costume design, television–achieving varying degrees of fame and fortune. But every summer they would spend a blissful week together at a summerhouse on Lake George—a week filled with shared confidences; certainly much laughter, and possibly a few tears.
Why this wonderful tradition began to unravel and the three of them drift apart is a bit of a mystery, but when the story opens, Emma, Mackenzie, and Serena are about to get together for their first "week at the lake" in five years. Fate, of course, is about to take a hand… I will resist the impulse to give away the plot. Suffice it to say that this will be a week unlike any they have experienced in the past.
Wendy Wax clearly knows from personal experience what it's like to be part of a close-knit group of women. Over the years, I have often heard her refer to authors Karen White and Susan Crandall as her "BFFs". I know that these three musketeers have their own annual retreat, during which they claim to get enormous amounts of writing done, fortified by pinot noir and Talenti salted caramel gelato.
It's no wonder, then, that Wendy is able to portray her three main characters in A Week at the Lake with so much insight, affection, and humor, and make us fall in love with every one of them. In the end, there may be a little of Emma, Mackenzie, and Serena in each of us. For myself, I know that the only thing my own friends and I are missing is that gorgeous summerhouse on Lake George!
Read more about A Week at the Lake here.
Ever wonder about the people who work on an imprint or book… or in another department altogether? What exactly do they do? Behind the Scenes posts shed light on Penguin Random House's inner workings. You'll meet departments and staff members and learn how they contribute to the books you love.
About Fodor's Travel
Fodor's is the oldest guide book company in America.  Our award-winning guidebooks, website, eBooks, and mobile apps provide today's traveler with up-to-the-minute information to over 7,500 worldwide destinations. Our vast team of global correspondents offers highly curated, expert advice on how to travel smarter, from the best arts and culture offerings, to tips and strategies for an authentic and immersive experience, and the right hotels and restaurants for every taste and budget.  At Fodor's Travel, our editors travel relentlessly to share the world's best experiences with you. In 2014, they visited 110 countries and all 50 U.S. states. And our worldwide team of over 700 travel writers bring you the latest, most accurate coverage, and like trusted companions, reveal local treasures and everything you need to know before you arrive. Fodor's offers the assurance of our expertise, the guarantee of selectivity, and the choice details that truly define a destination. It's like having a friend wherever you travel.
 Our Content
We're particularly proud of the Fodor's Go List, which features the 25 can't-miss spots that we think should be on every traveler's radar for the year. Be sure to check out our trip ideas and blog content, too! 
See awards won by Fodor's here. 
What it's like to work at Fodor's
"My adventure bucket list has grown exponentially – and it's no hardship coming to work every morning to photos of unspoiled beaches and scenic vistas. It's like being in a whirlwind of wanderlust. Everywhere you turn someone is planning a trip somewhere. We know what we're talking about because we've experienced it firsthand. " – Emily Davis
"I love the insider knowledge! Working with the Fodor's editors, who are constantly traveling and exploring, I get a first look at all the best places to stay, eat, and visit." – Heather Dalton
Fodor's Year in Review (click image to see full size)
Visit us at Fodors.com!