Penguin Random House mourns the loss of author, William H. Gass, who died on Wednesday at his home in Missouri. He was 93. Gass won numerous awards for his writings, including several Pushcart Prize awards, the 1997 Lannan Lifetime Achievement Award, and the PEN/Nabokov Lifetime Achievement Award. Knopf will publish The William H. Gass Reader in June, which includes his essays, stories, and more.
Gass was a leading experimental writer, known for abandoning traditional narrative, and whose style influenced other writers such as Jonathan Safran Foer and David Foster Wallace. His first novel, Omensetter's Luck, published in 1966, is now a classic in American Literature.
Browse more of Gass' works here.
Writers frequently ask, "What makes a good story?"
But there's a much more important question to ask first: What is a story?
The reason no one asks that question is because, let's face it, it sounds kind of crazy. I mean, we all know what a story is — haven't we been mesmerized by them since we were three? Sheesh, there's never been a society on earth that didn't have storytelling.  So how could we not know?
Ah, but there's a bit of fine print. Sure, we wired to recognize a good story right off the bat, but creating a story? That's another matter. It's probably what prompted the great Southern writer Flannery O'Connor to quip, "I find that most people know what a story is until they sit down to write one."
One of the things that makes writing a story difficult is that, even as readers, we tend to be woefully wrong about what's hooked us when we're lost in a story.
Let's set the record straight. First, here's what we tend to think has us hooked:
A great voice.
A dramatic plot.
Gorgeous writing.
Makes total sense! Except it's not true. Those are just the things we can see on the surface – we see the great writing, and we can visualize the plot. So it's no surprise we'd assume that they're what we're responding to.
But while those things are often in a good story, they are not what make a good story.  In fact, they don't make a story at all. Instead, at best, they simply convey – albeit in luscious language — a bunch of surface things that happen. Such well-written, story-less prose is known in the trade as a beautifully written "who cares?"
So what is a story? In a nutshell: A story is a single, unavoidable problem that grows, escalates and complicates, forcing the protagonist to make an internal change.
The secret of story is that it's about internal change, not an external plot-based one. Everything that happens in a story gets its meaning and emotional weight based on one thing: the internal conflict it spurs within the protagonist as she struggles with what the hell to do next in order to solve the plot problem.
This is as true of a quiet literary novel as it is of a heart-pounding thriller. The drama doesn't come from the events themselves, it comes from how those events intensify the protagonist's internal struggle. That's what makes us care. That's what triggers the intoxicating sense of urgency that catapults readers out of their own lives into the protagonist's.
Here's the bonus for writers: The deeper you dig into this struggle, the more meaningful – and thus beautiful — your prose becomes.
Great writing comes from great stories, not the other way around.
Learn more about the book below:
We know readers tend to be writers too, so we feature writing tips from our authors. Who better to offer advice, insight, and inspiration than the authors you admire? They'll answer several questions about their work, share their go-to techniques and more. Now, get writing! 
What's the best piece of advice you have received?
My graduate professor Frank Conroy said that we only get three exclamations points in our whole career! And I just used one. He meant, of course, that the prose itself should convey emphasis. He also stressed that habit is a writer's best weapon. I'm still working on that one.
What clichés or bad habits would you tell aspiring writers to avoid? Do you still experience them yourself?
I am terribly guilty of what I call "three adjective syndrome" wherein I describe something with no fewer than three adjectives. Usually, that means the third adjective is the one I want, and the first two are just approximations until I get there, but I still have to go back and cull the first two adjectives from the pack. Relatedly, my first drafts have so many clichés it's like they are going out of style (get it?). I think that's fine for a first draft. They're just marking places where I need to go back and think of better comparisons, so I try not to judge myself too harshly.
 Do you ever base characters off people you know? Why or why not?
 All characters and no characters are based on people I know. If fiction comes from imagination, then all people contribute to the pool from which I draw.  I like to borrow traits and sayings from everyone, but I have never attempted to reproduce on the page a person I know in real life. Even when I do "heavily borrow" from a person, quoting something he or she actually said, he/she never recognizes herself. That said, my father thinks he's every character in my books.
What are three or four books that influenced your writing, or had a profound affect on you?
Learn more about the book below:
Editors get very passionate about books they work on – the Editor's Desk series is his or her place to write in-depth about what makes a certain title special. Get the real inside-scoop on how books are shaped by the people who know them best.
Green Island arrived in an email on January 29th 2014—just over two years ago—along with the usual enthusiasm of an agent doing his job. It was one of six manuscripts waiting for me to read. It turned out to be the best birthday present ever.
It was the end of January, and out of the blue I received a note from the agent extolling Green Island's virtues. "Put in on the pile," I said to myself. But something in the letter piqued my interest. Maybe the subject: Taiwan, otherwise known as "Formosa." A place that I vaguely remembered from my history classes and from current events. Chiang Kai-shek, the ruler in exile from mainland China, run off by communists. Or maybe the fact that the author had published a book called Water Ghosts that came with exquisite reviews… But those two things that intrigued me could also be negatives: Would American readers care about Taiwan? It was also the author's second novel, often a difficult sell to the booksellers. It would all depend on the writing, the story, the book.
I printed it out and promised to read it within a week or two, but I couldn't help taking a peek. I read a few of the opening pages and immediately put aside all my other work. I had to find out about the unnamed narrator, whose birth coincides with history being made with that famous day: February 28, 1947. I wanted to know more about her baba, who was one of many thousands who were disappeared by the KMT, and who eventually returns to his wife and children but discovers that survival comes at a cost. And I especially wanted to see how these issues followed the narrator as she journeys to America as a married woman. E.L. Doctorow once said that there is no difference between fiction and non-fiction, there's only narrative. And Green Island is a perfect example of an excellent narrative that combines history that foreshadows current events with a family that you really care about, whose lives are entwined with the fate of their country.
The writing took me into a world that I had no idea existed. It brought me into a period that I had only learned about in high school history and geography classes. Not since reading about the disappeared of Argentina have I been so drawn to the horrors of living in a place and time where one word spoken to the wrong person could result in death. Shawna received a Fulbright and used it to travel to Taiwan, where her mother had grown up, and became fluent in Mandarin to conduct research for this book. She uncovered the naked truth of how people had to live there for all those years under martial law, mostly unreported by the western press. But most importantly, she wrote a story of family, of love, of hard decisions, and of loyalty that simply tears your heart out. So I learned, I wept, and I couldn't wait to speak to Shawna and find out more about her. I couldn't wait to share this extraordinary book with others. Of course, as an editor, I had some comments: "Transitions need tweaking, some of the history could be clearer" But the emotional core the book was there, and Shawna was thoughtful, careful, and in command of her work. My assistant, Ruthie Reisner, and I worked with Shawna by email and dealt with complicated time difference between New York and Hawaii.
Finally, there was a manuscript that we could share with the publishing world. The response has been extraordinary. From a rave blurb from Viet Thanh Nguyen, author of The Sympathizer ("a tough, unsentimental and moving novel that is a memorial not only to the heroes, but also to the survivors"), to excellent pre-reviews ("epic" —Kirkus, "engrossing… absorbing and affecting" —Booklist) to bookseller support that resulted in an Indie Next Pick to an Amazon Top 10 Book of the Month pick for February. In addition, our international sales team selected the novel for their first ever "global title wave" campaign. It is a stealth publication where the book itself is driving the enthusiasm and on February 23rd, it will be available for the world to read. I can't wait.
P.S. The finished copies just arrived at my desk. This is one of the best moments in an editor's life, to see those manuscript pages in my inbox turn into a "real book." Even more thrilling is to get this picture from a happy author.
Learn more about Green Island here.
We know readers tend to be writers too, so we feature writing tips from our authors. Who better to offer advice, insight, and inspiration than the authors you admire? They'll answer several questions about their work, share their go-to techniques and more. Now, get writing!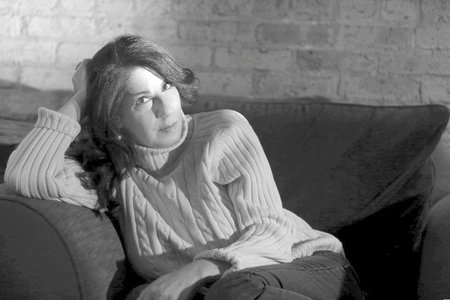 Renée Rosen's newest historical fiction novel is called White Collar Girl, and takes place in 1950's Chicago.
What writing techniques have you found most important or memorable? For me the most important part of writing is editing. But within the world of editing I've come to truly value the importance of the paper edit. Before I turn my books in I always do a paper edits, and if time permits, I'll do more than one. I've found that my work reads very differently on paper than it does on the screen. The paper edit stage is where I'll catch things like word echoes, continuity errors, something like a three- page chapter following a thirty-page chapter and other problematic issues. Sometimes I'll even print the manuscript out using a different font, which helps me see it with fresh eyes.
How would you recommend creating and getting to know your characters?
Creating characters that come to life on the page is really one of my greatest challenges. Just like with real people you meet, some characters come to you and you feel like you've known them all your life while others take time to reveal themselves. When I come across the latter type, I usually start by trying to find out as much about them as possible. For every one detail I use in the book, I'll have ten or so others floating around in my head. I might begin with something as simple as their physical description and then I'll drill all the way down to what the inside of their closet looks like. When all those little details come together the story generally starts to write itself. The characters take over and I become the vehicle that merely delivers their tale.
What's the best piece of advice you have received?
I was fortunate enough to have studied with Carol Anshaw and I'll never forget that she used to tell us that the first draft is you telling yourself the story. Don't worry about how sloppy or full of holes it is, just get a beginning, middle and end down on paper. Once you have that foundation you might very well go back and change every word on every page but before you can do any fine tuning, you have to first tell yourself the story.
What are three or four books that influenced your writing, or had a profound affect on you?
Sister Carrie by Theodore Dreiser –I think my love of Chicago history started with my first reading of this book. It made me fall in love with the city.
Spoon River Anthology by Edgar Lee Masters—totally original and filled with wisdom in ever monologue. Each time I read it, I discover something new.
Simple Passion by Annie Ernaux—80 of the most powerful and brutally honest pages you'll ever read. This slender book is one I treasure.
Anywhere But Here by Mona Simpson. This is such an amazing character-driven novel and when I first read it, I realized what was possible to do on the page.
Check out Rosen's book below.
Editors get very passionate about books they work on – the Editor's Desk series is his or her place to write in-depth about what makes a certain title special. Get the real inside-scoop on how books are shaped by the people who know them best.
Like every editor, I learn a great deal from the books I work on. Over the past twenty-plus years, I've enjoyed the best continuing education course I can imagine – gleaning practical takeaways and new insights on everything from why we have eight senses, not five, and how our brains are literally wired for creativity, to how to escape a locked car trunk, the secret to translating The Simpsons into Finnish, and colorful details about the bon vivant who invented the cocktail. I can happily prattle on about research that's found cheese to be more addictive than cigarettes, why cirrus clouds look wispy, and how algorithms actually work (ideally there won't be any follow-up questions).
But every once in a while, a book teaches me something different—something deeper. When I first learned that I would be inheriting a volume of heartfelt haiku paired with the author's textured and intimate photographs, and editing it from the ground up, I knew that it too would be a learning experience. After all, I'd never edited a collection of poems, and with the exception of those posters in the subway, my regular exposure to poetry is more than a bit lacking.
What I didn't expect is that the author's words and images, and the process of immersing myself in them, would touch me so deeply, and open a window onto a new way of seeing the world.
It's fair to say that Tyler Knott Gregson is a new breed of poet. Based in Montana, he's a wedding photographer by day, a practicing Buddhist–oh, and an internet sensation. His first book, Chasers of the Light, was a national bestseller right out of the gate. His many loyal fans, hundreds of thousands in number and growing fast, follow him on Tumblr and Instagram for a daily fix of his poems composed on a vintage typewriter or hand-written on found scraps of paper. They've come to adore his beautifully honest, intimate words and his lush photographs that capture the fleeting moods and moments of everyday life.
Reading Tyler's poems is a disarming experience. Very quickly, you begin to feel your defenses soften. That filter of skepticism we all have begins to fade. Suddenly you're in the hands of a writer who's willing to lay himself bare, tuning in to his feelings of longing, passion, loss, and hope, and sharing them on the page. Before you've had a chance to resist, he's pulled you into his world.
From day one as Tyler's editor, I was struck by his sincerity and purity of vision. This isn't a flash-in-the-pan–a cynical internet celebrity making memes in his basement, or trading on his celebrity or good looks to rack up followers (did I mention he's also incredibly handsome?). This is a generous and thoughtful writer who's brave enough to reveal himself, in words and images, every single day.
Working with Tyler on the selection and order of the poems, I had the pleasure of immersing myself in his work, experiencing up close his rare gift for observing the miraculous in the mundane, and his unique ability to put his emotions into words and images, without filtering or censoring—and without rushing past the moment in a mad dash to get more things done.
While the experience moved me greatly, the editing process was also a bit unusual. Typically I connect with my authors' words while sitting at a computer, communicating in tracked changes and comments in the margins. But not this time. Working with color print-outs of each photograph and poem, I spread them out on the biggest conference-room table I could find, and I began to physically move them around.
Seeing the book laid out this way brought me even deeper into the material–and was a lot of fun. By the end of the process, I knew we had a book that effectively draws readers into Tyler's world, one moment at a time.
As the book hits stores, I'll go back to my hurried ways, and my mad dash to collect facts and insights and cocktail party topics will continue apace. But I'll try to hold on to that sense of wonder, and to find the courage to open my eyes just a little bit to the mystery and beauty all around us.
And I'll look forward to working with Tyler on his third collection, coming out a year from now—another chance to learn, grow, and be inspired by an author who has the courage to share his true voice on every page.
Read more about All the Words Are Yours here.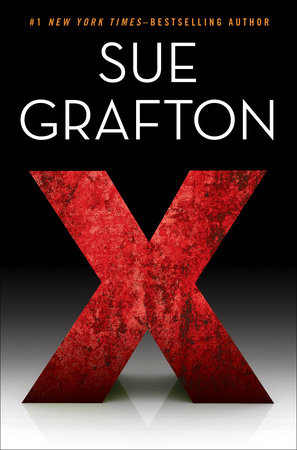 On the occasion of Marian Wood Books' publication of X, Sue Grafton's 24th Kinsey Millhone Mystery, we are pleased to present Vice President and Publisher Marian Wood. As Grafton's longtime editor, she agreed to answer three questions involving her work with Grafton. Marian admits, "These questions brought sort of a walk down memory lane: 34 years of memories, to be exact. Foolishly, I went to my bookshelves and picked up A is for Alibi and began reading, and couldn't stop."
What initially attracted you to Sue Grafton's writing style and her approach to the mystery novel form?
Well, although Sue never writes the same novel twice and her books consistently surprise me, rereading "A" brought back that incredible rush I had on my first reading. Here was an original voice: tough, funny, smart, without an ounce of self-pity but also without any superhero ego. From the first I knew she was a serious stylist, that her characters were fully formed and she was using genre the way earlier mystery writers (the men who gave us noir) had: to make telling points about the (largely corrupt) world their characters moved in. Be it Raymond Chandler or Ross Macdonald, their protagonists were loners, honest but flawed (and usually, unlike Kinsey, very heavy drinkers), who took on cases the way a knight errant might take on causes. The world Kinsey navigates is not as corrupt as theirs, but it is often just as twisted and dangerous.
In "A," Kinsey tells us she is 32, twice divorced, no kids, no pets, no houseplants. In short, she is independent and alone. What we learn as the series progresses is that she is also nobody's sidekick. Unlike so many female characters in the mysteries that preceded her appearance, she is not a loyal helpmate or willing employee or second banana. Now, how refreshing is that? And when she finds herself in serious danger, she is tough enough to fight her way out—even when it means killing or maiming her attacker. But it bothers her that she has to. So in addition to being tough and honest, she has a conscience. Mayhem for mayhem's sake is not on her resume. Her novels also do not depend on technology or gadgets for their denouements. Brains and determination are what matter. There are no James Bond gimmicks, and no saviors in white hats to come to Kinsey's rescue.
Through Kinsey, Sue is able to wrestle with some very current social ills. She doesn't preach, but she does observe. And her intelligence in these matters raises the books to another level. You won't find her giving facile answers to homelessness, but you will find her pointing out all sides of the problem. How you take this is your call as a reader. Sue is not here to convert you—but she wants readers to understand the human toll such problems take. And she is not here to solve our social problems. She can't tell us how to stop the abuse of elders, for example. But she can, in horrible detail, show you how it happens.
Perhaps this makes the books sound "heavy." They are hardly that. One of the very great attractions of Sue Grafton's writing is just how clever (both witty and funny) Kinsey is and how tellingly Sue leads her characters into crazy (but all too real) human interactions. And a large part of her success in doing this is that she has such a terrific grasp of the human condition, which is another reason her characters resonate long after you've finished the book.
How would you describe the nature of your editor/author process when working with Sue Grafton and how has it evolved over the years?
Our relationship is based on trust and mutual respect. Sounds corny, but it's true. There may have been a few bumps early on because Sue bore some real scars from her years of working with Hollywood know-it-alls ("They all seemed to be barely out of high school," she has said). Books, however, are not movies, and editing is a matter of supporting the writer not taking over her book. (Some of you may know of instances of editors taking credit for the quality of their writer's book. Personally, if the writing was that bad to begin with, I'd want no part of it.) With Sue, as the years and books progressed, our working relationship, never problematic to begin with, became a sheer delight. Sue is a professional and a dedicated craftswoman. I like to think the same applies to her editor.
There have been a few occasions during the writing when the plot line seems temporarily to stall out. Sue says dreaming often resolves a knotty plot line, and I say that what cannot be resolved in dreams is usually a relatively easy fix that a trusted reader can suggest. Mostly that first reader is her husband, Steve Humphrey. As someone who was long-married to a writer, I know the pitfalls that can happen when a spouse is called upon to read, but in the 34 years I've known them, their working relationship has been nothing short of miraculous.
What has contributed to the popularity of the Kinsey Millhone character and the series, and what elements in the new novel, X, do you feel will resonate most strongly with readers?
Sue never runs in place. I have read many writers who begin a series wonderfully and then, at about book 4 or 5, stall out. The books become padded, the plots are listless, the characters repeat themselves. Not so Sue. In fact, Sue brings a freshness and originality to each new book. Even those instances in which she needs to reintroduce a character from an earlier book or reprise some earlier plot line–so that a reader coming new to the series need not begin with "A"—are deftly handled and, for the veteran reader, often contain welcome new information. I think the reason the series continues to appeal so strongly is that Sue takes her writing very seriously. To turn in a listless effort would be to cheat her readers—and herself.
The second part of your question is harder to answer because it would give away much of the plot of X. Let me just say this: There are three extraordinary plot lines in X. The reader will initially be hard pressed to know which is the prime plot, which secondary. But all are supremely interesting. One is outrageous—but many of us will be familiar with the neighbors from hell and, in its own way, it is very comic. Another is a complex scam that has grown out of the broken marriage of two hot-tempered people who should have taken the time to cool down. And the third? It is the harrowing story of a vicious sociopathic serial killer who has left a trail of dead women going back nearly thirty years. The victims have either been declared suicides or they have simply vanished. The killer is at large, and Kinsey is in his sight lines. Dark, chilling, and clever, X is also infinitely wise in the matter of human misbehavior—or why we are often our own worst enemy.
Read more about X here.
We know readers tend to be writers too, so we feature writing tips from our authors. Who better to offer advice, insight, and inspiration than the authors you admire? They'll answer several questions about their work, share their go-to techniques and more. Now, get writing! 
What writing techniques have you found most important or memorable?
For me, learning different ways to structure a story was crucial, and still is! I'm always on the lookout for great structuring tips. While outlining, in order to ensure causal plotting, I use the phrase "WHICH CAUSED" between scenes. For example: "The queen caught a cold. The queen died. The king died." This isn't causal plotting. But "The queen caught a cold." WHICH CAUSED "The queen to die of that cold." WHICH CAUSED "The king to die of heartbreak." This helps me to make sure that one moment causes the next moment.
How would you recommend creating and getting to know your characters?
I have a background in journalism, so I recommend reporting — even for fiction. For Ally Hughes Has Sex Sometimes, I called a slew of Sex and Gender professors (not unlike my main character Ally) and interviewed them, asking questions about anything and everything including their jobs, daily schedules, likes and dislikes, opinions on current events, etc.
After developing an idea, what is the first action you take when beginning to write?
I actually do everything at once: I start writing scenes that I'm 90 percent sure will end up in the story, I start researching, and I start outlining. And most importantly, I start imagining the ending so that I can start planning the beginning. My outline is fluid and evolving — I go back and make changes to my outline throughout the writing process so that I complete the outline only a short while before I finish the book.
Is there something you do to get into a writing mood? Somewhere you go or something you do to get thinking?
Yes! I work in cafes mostly, where I have endless access to coffee and WiFi, and if I have serious, important writing to do, I plug into my earphones and listen to the Dave Matthews Band!
Did you always want to write? How did you start your career as an author?
No. I wanted to be an actress. I actually still do, but I'm too chicken. But everything I know about writing came from years and years of studying acting. I studied everywhere, with everyone; learned how to break down a scene, how to create and motivate character, how to write dialogue, etc.
What's the best piece of advice you have received?
That you should try to write every day, even if it's just for ten or twenty minutes. I don't do this — but every writer I admire gives this advice and says they heed it!
What clichés or bad habits would you tell aspiring writers to avoid? Do you still experience them yourself?
My worst habit is not writing daily, for sure. I'm pretty good about not using adverbs. Adverbs are deadly, unless you're J.K. Rowling, who uses them all the time, so go figure…
Read more about Ally Hughes Has Sex Sometimes here.
Dr. Oliver Sacks died early Sunday morning at his home in New York City.  He was 82.  Knopf Doubleday PG, his publisher, said:  "Oliver was a doctor, scientist, swimmer, teacher, and writer, and it was our joy and privilege to publish him. We all mourn his passing."
Oliver Sacks: "I cannot pretend I am without fear. But my predominant feeling is one of gratitude. I have loved and been loved; I have been given much and I have given something in return; I have read and traveled and thought and written. I have had an intercourse with the world, the special intercourse of writers and readers.  Above all, I have been a sentient being, a thinking animal, on this beautiful planet, and that in itself has been an enormous privilege and adventure."
You can browse through Dr. Sacks' books here.
Editors get very passionate about books they work on – the Editor's Desk series is his or her place to write in-depth about what makes a certain title special. Get the real inside-scoop on how books are shaped by the people who know them best.
I fell in love with Naomi Jackson's debut novel about a matriarchal family in Barbados, The Star Side of Bird Hill, from the opening page. In short order, Jackson indelibly captures Barbados' Bird Hill neighborhood and the two young Braithwaite sisters who have left Brooklyn to come and live there with their grandmother. From its very first line, Star Side plunges us in this very specific, very beautiful community: The people on the hill liked to say that God's smile was the sun shining down on them.
Jackson's first descriptions of the girls at the heart of this novel are also stunning. Dionne, the elder sister, is "sixteen going on a bitter, if beautiful, forty-five." Phaedra, age ten, saw "her skin had darkened to a deep cacao from running in the sun all day in spite of her grandmother's protests… Glimpses of Phaedra's future beauty peeked out from behind her pink heart-shaped glasses, which were held together with scotch tape." Before I turned to the second page, I was fully immersed in this place, and I felt I had known these girls for years.
Author Naomi Jackson grew up in a predominantly West Indian neighborhood in Brooklyn and spent summers in Barbados with her family. There is a strong autobiographical element to Star Side, which explores themes of immigration and identity, motherhood and family, sexual awakening and coming of age, and mental illness and belonging.
After their mother's breakdown in New York forces them into exile in Barbados, Dionne spends the summer in search of love, while Phaedra explores Bird Hill, where her family has lived for generations. The girls' grandmother, Hyacinth, is a midwife and practitioner of the local spiritual practice of obeah. Hyacinth is a magical character, and the novel beautifully explores parenthood through her loves and losses. Her daughter Avril left Barbados for good when she fell for the girls' father Errol. When Errol arrives to reclaim the sisters, the girls must choose between two worlds, as their mother once did.
It has been so gratifying to see in-house readers, booksellers, and reviewers connect with this lyrical narrative. Jackson's Barbados captured our imagination, and her characters are unforgettable, especially the heartbreaking young Phaedra.The Star Side of Bird Hill is an Indies Introduce selection, and many of our independent bookselling partners told me at BEA how excited they were to get this novel into the hands of their more advanced YA readers, as well as their adult readers who love transporting, literary fiction. I look forward to seeing many more readers fall for Star Side and the very talented Naomi Jackson.
Read more about The Star Side of Bird Hill here.