Articles Tagged "writers on writing"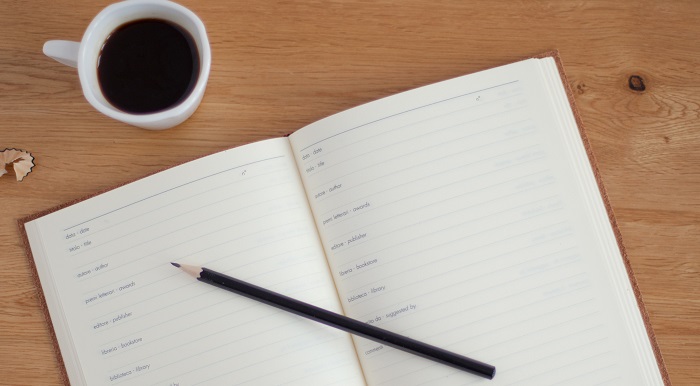 This article was written by Ryder Carroll and originally appeared on Signature Reads.
When I was young, I loved looking at ancient astrological maps that seemed more like celestial bestiaries than effective means of navigation. The skies were teeming with terrifying ancient creatures ranging from giant scorpions, to centaurs, to beasts whose names have been long forgotten. Each born from man's attempt to make sense of the breathtaking chaos of light that revealed itself on the darkest nights. Most cultures developed long elaborate stories that buried their heroes and demons in the stars, all to make some sense of the world around them.
If you've ever stared up at a night sky, clear of clouds or city lights, you can't help but architect your own existential explanations just to cope with the shimmering abyss. It's estimated that each year, 100 billion stars are born and die in the observable universe. That's 247 million a day! Yet, even in this age of Google Maps, stars continue to serve as a fundamental way to understand our place.
Stars have safely guided explorers across the hungry depths of alien oceans for centuries. But how? It all started by jotting down what we saw, one star at a time until it began to make sense. We found patterns, and identified relationships. From centaurs to quasars, each generation refined their knowledge and understanding to better help contextualize the stars as they related to us.
Writing can feel very much like setting out on a journey into the unknown. But rather than stars, we're reliant on the glittering constellation of ideas scattered across the vast darkness of our minds. Buried somewhere up there are parts of all the stories we will ever tell. It's important that we figure out a way to makes sense of our thoughts, and it starts with cataloging them, one thought at a time.
Be it for the next story, or the last, journaling can serve as a form of mental cartography. Your journal can be a mental atlas, which can be referenced as you set sail or when you get lost at sea. Like stars, thoughts can be used as waypoints. Stories are simply sequences of curated thoughts, which are plotted out to guide your audience safely through your tale. Without them, there are only dark shoreless oceans. 
The beauty of keeping some kind of journal is that it can live in a vacuum. It simply serves as a repository for ideas, waiting to be used. Some are hesitant to journal because they're only aware of long-form journaling, which can seem time consuming. True, but the process of drawing your ideas out by hand can be an incredibly effective practice to capture and refine your thoughts. 
If you're not convinced it's worth the effort, short-form journaling is a perfect alternative – or addition to – long-form journaling. In both cases, the point is to cultivate a map of your thoughts and insights. Isn't there an app for that? Sure, but writing your ideas out by hand will make them seem far more tangible and real. This practice also allows you to capture ideas in all their many forms. A nascent idea could begin as an image or a shape. 
Notebooks have stood the test of time as the ultimate traps for capturing thoughts, no matter how exotic. Over time, they become maps. Like stars, ideas without maps, no matter how bright, remain meaningless. And, like stars, ideas fade. There really is nothing more frustrating than losing a brilliant thought before you had the chance to find its purpose. Each thought has the promise of functioning as your north star, so be sure you keep track of it. 
Photo by Hope House Press – Leather Diary Studio on Unsplash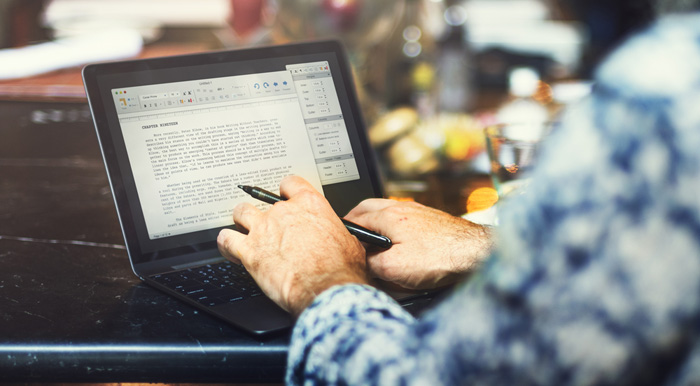 This article was written by Abbi Waxman and originally appeared on Signature Reads.
In my opinion, most writing advice focuses on totally the wrong thing: The wordy bit. Thinking about what you're going to write and how to say it — sure, yeah, that's important. Characters, motivations, yes, yes, yes. But there are other challenges bedeviling today's writer, and several of them are misleadingly trivial and oft overlooked. I'll tackle those instead, because "misleadingly trivial" is an excellent band name. Here are five pieces of writing advice no one tells you.
1. Wear Layers
You'd be surprised how much body temperature affects your work. Think of yourself as a racehorse; too cold and you'll pull a muscle, too hot and you'll get all lathery and need a really short guy to take you outside and walk you around in circles. Consider your environment, dress accordingly, then add two layers. Coffee shops are often overly air conditioned, presumably to stop writers from moving in permanently. It hasn't stopped me, but then, I'm a highly trained professional.
2. Dress Loose
I don't know about you, but when I'm working I either type like a dervish, caressed by the muse and happily pounding away, or curled up in the chair like a pinched worm, wondering whether it's too late to train as a veterinary nurse. For this reason — and also the general reason that life is too short for non-elasticated waistbands — wear comfortable clothing with plenty of room. You may need to assume one of the classic writer's positions: The Hunch, The Self-Hug, The Horrified Stare, or The Forehead-Desk Pose, and non-stretch fabrics will restrict your creative flow.
3. Bring Snacks
I personally like small snacks I can pop in my mouth while making vital author-type choices (is he frowning? glaring? frowning? glaring?). I favor nuts, because they're high in some better thing whilst being low in some other, worse thing, and I particularly favor pistachios, because I can shell a load of them at once while making tougher choices (is the character dead? is he alive? dead? alive? both??) and then eat the resultant pile of little green nuggets during the lesser decisions (see original parentheses). Popcorn is okay, although sometimes I lose concentration because I'm fishing those little translucent kernel covers out of my aging teeth. I've flirted with M&Ms and other small chocolate items, but it turns out I have this weird allergy wherein if I eat pounds and pounds of chocolate my body gains weight. I think it's just me; you're probably fine.
4. Your Butt is your Achilles heel.
Writing isn't a particularly dangerous job, let's be honest. Over-caffeination is an ever-present threat, but when was the last time a writer got harpooned or ripped asunder by a giant threshing machine … while writing? Not recently. However, the literary career does take a physical toll. Non-ergonomic seating can lead to painful Gluteus Numbeous, or Neckus Stiffus, not to mention more poetically named afflictions such as Creaky Scapula, Notetaker's Neck or, worst of all, Mangle Wrists.  This is not a modern problem: Charles Dickens had a shocking case of Peripheral Plume Disease and Henry David Thoreau took all those walks around Walden Pond in order to stop his ankles from seizing up.* Take frequent rests, lie down as much as possible, and keep a bag of frozen peas at the ready. That's my advice.
5. The Final and Most Important Piece of Writing Advice: When in Doubt, Nap.
Writing is hard. Often you can't think of what to say, or who should say it, or what the other guy should say back to the first guy, and you end up with your hands in your pockets watching YouTube videos about dog rescues rather than getting anything done. You know what's a better use of your time? Sleeping. Lie down, cover yourself with your softest blanket in your favorite color, and gently lower those eyelids to a count of three. When you wake up you'll either have a solution to your problem, or just be closer to bedtime, and that's a win in anyone's book.
In a nutshell, that's the best advice I can give: Wear layers, dress comfortably, maintain appropriate snack levels, watch your posture, and nap whenever possible. Keep all that in mind and the actual writing-down-the-words part will be no problem at all.
*Neither of these things is true, but wouldn't it be great if they were?
Writer typing article © Rawpixel.com/Shutterstock