Articles Tagged "writing tips"
Long before I became a doctor, I was a writer. At the age of seven I wrote my first suspense novel, about a blue zebra named Mickey who was warned never to go into the jungle. Naturally, Mickey went into the jungle. I bound the pages together with needle and thread and proudly announced to my father that I had found my future career. I was going to write books!
My father said that was no way to make a living. And that's how I ended up in medical school in- stead.
Although it delayed my childhood dream of becoming a novelist, I never once regretted studying medicine. I'm fascinated by science. I enjoyed meeting people from all walks of life — doctors treat every- one, from bankers to the homeless. But my passion to write never left me, and when I went on maternity leave and finally had a chance to complete my first novel, I realized that writing was what I was really meant to do. Even though I'd made an occupational detour, those eleven years of medical training turned out to be the best education a writer could hope for.
I finally used my medical knowledge in my tenth novel, the medical thriller Harvest. To my surprise, Harvest hit the New York Times bestseller list. Up till then, I had assumed that readers didn't care if medical scenes were realistic, but Harvest taught me that, yes, readers are interested in what doctors do and think. My literary agent told me: "Readers want to know secrets." They want to peek behind the O.R. and autopsy room doors. They want to know what doctors won't tell them. All the years I'd spent learning to be a doctor meant I could write with the level of authenticity readers are searching for.
Since then, I've tried to provide just those details. Have you ever wanted to know the physics be- hind why a plane or car crash kills you? I revealed that secret in Gravity. Ever wondered if you could buy your way to a higher spot on the organ transplant list? In Harvest, I revealed how it's possible. In The Bone Garden I described how to amputate a limb without anesthesia; in Ice Cold, I described death by nerve gas; and in Playing With Fire, I explored the baffling behavior of patients with partial complex seizures.
Over the years, as I've described autopsies, E.R.s, crime scenes, and even resuscitation in space, I've exhibited the doctor's point of view. I know how panicked a doctor feels as a life drains away beneath his hands, and the thrill of hearing a silent monitor suddenly start to beep with a renewed heart- beat. I also understand the logical manner in which doctors approach problems, how they must sift the subjective from the objective, and try to tease out the facts from the emotions.
In my Rizzoli and Isles crime series, medical examiner Dr. Maura Isles gives us the doctor's point of view. When she and Jane investigate a murder, no matter how disturbing the crime scene may be, Maura thinks like a doctor. Like a surgeon faced with an exsanguinating patient, Maura must suppress her horror and get to work. Others may think she's cold- blooded or robotic, but that's how Maura stays in control: by staying focused and doing her job.
I no longer practice medicine, but when I sit down to write a novel I sometimes imagine I'm once again donning a doctor's gloves and white coat, this time as Maura Isles, my alter ego. Over the course of eleven books, I've grafted much of my own personality onto Maura. She and I are fascinated by science, we graduated from the same universities, and shared the same major. We both play the piano, drive the same car, even favor the same wine. In a world that's far too chaotic and unpredictable, we both search for logical explanations.
In fiction, at least, Maura can find them.
Explore Tess Gerritsen's books here!
Food is one of my top five favorite things in the world. Maybe even the top three. But if I have to be honest, it's probably in the top two. That says a lot about me. Likewise, food can be used to say a lot about your characters.
What's for Dinner?
Do you know what your characters eat? Does the reader know?
Food can be more than sustenance. It can be used as a tool, a prop, something to show instead of tell. The main characters in my first novel, My Lovely Wife, live in a gated community, eat organic food, and use almond milk instead of the real thing. When one of them chooses to eat something like a hot dog, there's a reason for it. Food can be used not only to show a person's character, but also their state of mind.
Do they eat when they're stressed, or not eat at all? Or do they eat different foods? All of this can say a lot about a character.
Something to Do
Funny thing about characters … they have to do things. Eating can be a big part of that, but it doesn't have to be fluff.
Imagine two characters meet at a coffee shop to discuss a topic integral to your story. Maybe one lost a job, or their spouse is having an affair, or maybe they're having an all-out war with a neighbor. The dialogue may be the most important part of this scene, but it doesn't have to be the only important part.
For example, if both characters order the same thing — say, medium lattes — that's hardly notable. Or if what they order isn't mentioned at all, it becomes irrelevant.
But what if one character orders a plain black coffee, and the other orders a jumbo cinnamon roll with an extra-large salted caramel mocha? And which ordered which? Does the one with the problem order the food, or is it the one who has to listen? Either way, the scene just became a lot more interesting.
Cook or Burn
The preparation of food is as important as the consumption of it … or so my friends tell me. I do not cook, not ever, and anyone who knows me is grateful for that.
If I said the same thing about character, it would tell you something. The same applies to characters who cook all their food from scratch, using only ingredients from the farmer's market. Or maybe your character's idea of cooking involves pre-made sauces and pre-cooked meat, because they don't have the time to make homemade marinara sauce.
Kitchens are places where people gather in life and in books, so use the location to your advantage.
To Drink or Not to Drink
Alcohol has at least as many uses as food, if not more. Going out for a drink is another thing for your characters to do. Bars are also where people meet, flirt, and — as often happens in fiction — decide and plan to commit crimes. How much or how little a character drinks, and what they drink, can tell the reader a lot.
But that's not all alcohol can do. Characters can change when they're drunk. The shy become bold, the calm become angry, and the happy start to cry. Some drink to the point of blacking out, only to find themselves in a mess the next morning.
Or picture this scenario: A group of colleagues go out drinking after work. As the night wears on, and the group becomes more intoxicated, people start to flirt. They start to say things they shouldn't. Maybe they gossip about their boss and other co-workers. Secrets are revealed, embellished, repeated.
One of the characters — let's say a man — goes to the bar to get another drink. He orders a club soda with lime. Unlike his colleagues, he hasn't been drinking at all. He's just pretending to be as intoxicated as they are.
Now it's not just a night out, it's something deceitful — maybe even sinister. Alcohol can do all of that, if used properly.
Enough is Enough
This is not to say food can be used to show everything, nor should it. While I'd like to spend the majority of my time eating bonbons and bacon cheeseburgers, I don't. Neither should your characters.
Food is one example of how everyday activities and needs can be effectively used in fiction. It's not the only thing. It may not even be the most interesting thing. It's just one of the many tools available to tell your story.
Check out Samantha's book here: 
Here's the thing about writing, or more specifically, about being paid to write: it's a job.
Of course, you could describe it in more romantic terms: it could be calling, or a vocation. Or perhaps your mind has a more prosaic bent; perhaps for you it's an itch that needs to be scratched. There are reams and reams of twitter conversations on the topic of why writers choose to write; if you go looking for those I'm certain you'll find
one that matches how you feel. But if you're actually getting paid to put your stories down on paper, then whatever else you might call it, one thing is certain: it's a job. I admit that I may have a more businesslike approach to writing than most given that I also work part-time in fund management, but I truly don't see why the principles that are relevant within a mainstream workplace wouldn't apply also to writing. So on the principal that you have to fake it before you make it, here are my top three pieces of somewhat businesslike advice for the writer who wants their writing to be more than just a hobby.
You have to go to work.
This is the most important one. Even if you aren't (yet) being paid, you must believe that you deserve to be paid and act accordingly. If you have only certain hours in the week when you can write, ringfence those hours. Sit down and write in those hours, regardless of whether you feel like it or not — if I always waited until I felt like writing, I would still be writing The French Girl — and make sure the environment you do that in lacks other distractions. (For my part, I'm extraordinarily unproductive at home because sometimes even doing the laundry can seem more appealing than opening the laptop, so I usually write in cafés.) Don't allow anything else to steal your writing time — after all, you wouldn't accept an invitation to coffee at a time when you had to be in the office, or your boss might very well fire you. You are your boss now. You have to be tough, and you have to make yourself go to work.
Create a polished product
For the content of your work to earn proper consideration, it has to look the part. Your manuscript might be the Koh-i-Noor diamond in the rough, but agents and publishers get thousands of submissions — why would they spend time on one that isn't correctly formatted or lacks proper punctuation and grammar? All those things scream amateur, and nobody wants to waste their time with that. Find out what the submission guidelines are for the individual or organization to which you are submitting (which will almost certainly be on their website) and make absolutely sure you meet those requirements. Oh, and proofread your work. Very carefully.
Know your market
You may have the most wonderful crossover chick-lit/gothic/cyberpunk novel ever written, and there might be a publisher out there willing to take a chance on it … but I wouldn't stake my career on it, and you shouldn't either. If a publisher isn't sure how to market your book, or whether there's even an audience for it at all, they won't take a leap of faith on it. Have a clear idea of the genre you are writing within and what the readers of that genre expect. As my wonderful agent once told me: save the interesting genre-bending for book five, when you have a devoted readership who will follow you anywhere. (Clearly there are books, and writers, which have defied this last piece of advice and done astronomically well, but those are the exception rather than the rule.)
And that's it, except to add that writing is one of the hardest jobs I've ever had, but it's also the most rewarding. I wish you the very best of luck. Now go to work!
Check out Lexie's books here:
"How did you finish it?"
I'm asked some version of that question a lot, with "it" referring to my debut novel, The Care and Feeding of Ravenously Hungry Girls. The question about the finish is not a request for a spoiler that would reveal the book's ending, but rather, it's an inquiry about how one simply goes about getting the thing done. Every writer has his or her own process, so you'll find that advice on this question is equally varied, but there is at least one universal writing truth: It's not easy. For me, scheduling makes it less hard. I know, the topic of time management is not particularly sexy. A lot of us would much rather discuss craft, creativity, or the things that inspire us. But you won't get far with those things if you don't master the more laborious, workaday side of writing.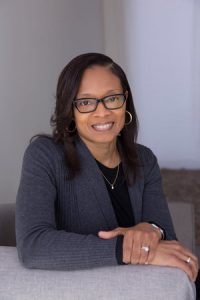 It's true, it takes a certain compulsive drive to be a writer, but a lot of us still fall victim to procrastination or outright avoidance, particularly when the writing feels like a Sisyphean struggle — and in my experience, it feels like that a great deal of the time. It may be helpful to know that giving in to that urge to do anything other than writing in those moments is not entirely because of a lack of discipline. You may be able to put the blame on your brain. The New York Times recently reported on a study that found our brains can trick us into feeling an urgency to do less important, more immediately rewarding tasks like, perhaps, cleaning up that backlog of emails rather than taking on more difficult projects in which the finish is a long way off, as is the case with that novel that's been languishing on your desk or knocking around in your head — hence the need for scheduling.
There is the element of ritual in a good schedule, which can be a comfort. Showing up at an appointed time to a familiar place and performing your task — there's equilibrium in it. But don't think your schedule has to be perfect or meet some writerly ideal. It just needs to be habitual and workable for you. If a two-hour block after putting the kids to bed is all you have, then go with it. Early mornings before rushing off to your day job? Set the alarm accordingly. Many of us are quite adaptable when we need to be. In my case, I prefer working early mornings, but I usually only have time in the late afternoons and on weekends, so that is when I write. I also prefer quiet but, having worked in busy newsrooms for my entire professional life, I can handle a bit of noise.
So, find the time and — crucially — keep it for yourself and your writing projects alone. You are more apt to do this if you think of writing as what it is: work. And whether your workplace is at an office desk, the kitchen table, or a counter in a coffeehouse, showing up there without fail or distractions must be a priority. That may mean skipping that impromptu party, missing that movie with your friends, leaving that email backlog to another day. Writing is part of your routine. Your daily ritual. Treat it that way.
And even on those days when you can't get motivated (which will be more days than you might imagine), clock in. Keep writing, even when what you put on the page proves unusable or even shockingly inadequate (which will also happen more often than you might imagine). With every sentence, you're finding your way. You're working on craft. And even when you can't come up with anything at all, stay with it. As you sit drumming your fingers on your forehead or staring off into the middle distance, puzzling over how to fill that blank page, you're plumbing the depths of creativity. You'll figure out what comes next. And if you don't figure it out during that workday, then maybe you will on the next one. Or the next. And here, I should probably make a note of this important fact: Inspiration works on its own schedule. So keep yours. I promise, the two of you will meet up in due time.
Check out Anissa's book here:
In-flight magazines are my weakness. It doesn't matter how many books I've brought with me to read or how much work I have to do, on a plane I always end up reading the in-flight magazine, at least for the first leg of the journey.
A few years ago, the article that caught my interest was one about making your own luck. I'm of Irish heritage so luck is a big deal for me. I pick up pennies, toss salt over my shoulder, have a horseshoe hanging in my house somewhere — you get the picture — so I was intrigued. The long and short of the article was that the people who are statistically luckier than the rest are the ones who are paying attention to the world around them. Hmm.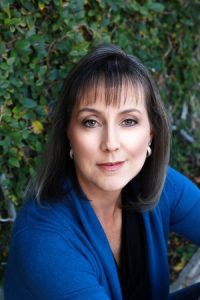 Fast forward a few months, I arrived in New York City to meet with my editor. I was there on other business but wanted to pop in and see where the magic behind the books happens. The visit was…peculiar. Offices were half packed, people were clearly moving around, and there was a sense of unease in the air the likes of which I had lived through once before during the recession as a librarian in Phoenix. In this case, my publisher had recently merged with another. It was clear that big changes were happening.
Normally, I would have been reassured by an "everything's fine" and a smile, but this time I knew better because I was paying attention. When the opportunity presented itself, I asked my editor directly what else she thought I might write besides traditional mysteries, since I now feared they were going to go the way of the Dodo. She observed that if I took all of the dead bodies out of my mysteries what I really had going on was romantic comedy and that she would be delighted if I would give that a go. So I did.
Well, after thirty mysteries in five different series, I had a rhythm going with the whole dead body, red herrings, multiple suspects, and you turn yourself around sort of writing hokey pokey. A straight romantic comedy with no dead body? Huh. Come to find out those dead bodies really move a plot along.
I frequently hear people say that writing romance is easy. Yeah, no. I'm a child of the 80's, one of the original latch key kids, who was raised on after school specials and sitcoms. I am incapable of having a problem that lasts longer than twenty-two and a half minutes because I run out of coping skills at the commercial break. Trying to write a one-hundred-thousand-word novel with legit conflicts between the hero and heroine that do not involve finding a dead body at any point? Oh, man, I had to dig deep. I had to raise my game. This was really hard!
Thankfully, the one mainstay I have is humor. Whether in life or in fiction, if I am not laughing I am tapping out — probably all of those sitcoms are to blame. Either way, I write the punch lines to the laugh track in my head, and I know it's going well when I snort-laugh while writing. I've finished three romantic comedies now, and some commonalities have come to light in the fictional worlds, both mystery and romance, that I create. The characters are quirky, the settings cozy, the humor is on point, and the relationships are heartwarming, whether my characters are solving a crime or falling in love. When I stepped back and could see my voice working in both genres, it made me realize I could write successfully in any genre that caught my interest. Look out science fiction/ fantasy, here I come!
I'll be doing a lot of flying in the next year and, believe me, I'm going to be reading the in-flight magazine and paying attention.
Check out Jenn's books here: 
There's something enticingly ambiguous about characters who hover on the fringes of social groups. They're not strangers — they have a perfectly legitimate reason for being there — but they're excluded from the inner circle. They don't quite belong, and this can lend them a certain invisibility.
The neighbor who smiles over the fence; the intern who arrives at work first and leaves last; the acquaintance who joins the camping trip to make up numbers… these characters are finely positioned to observe the action and make their plans without having to reveal their own flaws in return.
 When we encounter one of these characters lurking on the social margins, delicious questions arise. Do they resent being overlooked, or are they revelling in the lack of scrutiny — even taking advantage of it? Does their position make them vulnerable, or powerful? Sometimes, as readers, it's our desire to discover which of these outcomes will triumph that keeps us hooked.
If we're sympathetic to our doesn't-quite-belong character, we might worry about the illusion of safety. An observer is only one step away from being a witness. An inadvertent glimpse of something wrong, or an overheard revelation, might catapult our outsider into a moral dilemma or a life-threatening situation. Will they choose to become a whistle-blower, or an accomplice? Will they intervene despite great personal risk, or will they flee?
Yet, with a few subtle words from the writer, how easily our sympathy slides into suspicion. Is our interloper hiding a murky background, an ulterior motive? Do they plan to stroll, unremarked upon, amongst the main players, right up until the moment they drop their mask and show who really has the upper hand?
The suspense created by these questions has a unique flavor. This is not stranger danger, nor does it focus on close personal betrayal, but it combines elements of each into something all the more slippery and unpredictable.
The balance between vulnerability and power in these characters can push a plot along at a rapid pace. And how much more claustrophobic it becomes if they take up a role inside our homes. Literature is rich with butlers and governesses, cooks and housekeepers, all afforded a unique view of — and unique access to — their employers' private lives.
Is there an ultimate position that one of these characters can inhabit? How about caring for our most precious 'possessions' — our children? A nanny is often the person who keeps the family's life running smoothly, who holds the very family unit together. Almost, you might say, one of the family. Yet working under contract, of course, and subject to the whims of their employer, like anyone else.
I'd like to suggest that an au pair could claim an even more almost-integrated role whilst still hovering on the social fringes. The name itself comes from the French for on a par with, emphasizing their equal status within the host family. An au pair is there to help with light childcare and household duties, in return for a pocket money-level of payment and the chance to experience a different way of life. The employer-employee relationship is blurred into something more personal, more familial, more altruistic. For a character who doesn't properly belong, this might be as close as they can get to pretending that they do.
In real life, of course, the relationship between au pairs and their host families is frequently a happy one. In fiction, however, we are instantly alert. Here is a seemingly defenseless character sleeping under a stranger-family's roof. Here is a character pottering around that family's home while the adults are busy elsewhere. Here is a character who hears the late-night quarrel, who sees the unguarded flash of emotion, who empties the trash can and closes the laptop and passes on the phone messages. Here is a character glimpsing — and hiding — secrets.
Here is a character both powerful and vulnerable, and we want to know how their story ends.
Check out Emma's book here: 
I frequently say that the most predictable part of my writing process is how unpredictable it is. As a writer, I'm a "pantser" — someone who drafts without plotting a great deal. Instead of utilizing an outline as I write, I favor following where the story takes me with a general idea of the book's conclusion. The journey is different for each book I write, and I frequently find surprises along the way. However, as unpredictable as penning the first draft of my novel is, my revision process never varies, and that reliable system is a source of great comfort as I hone my novel.
Once I've finished the first draft of my manuscript, I implement my tried and true system. I always start with a revision pass on my computer. Since I often take months to write the initial draft, I read through the entire manuscript with the aim of getting a holistic view of the book. I'll frequently discover that something I wrote when I started the book needs to be tweaked to fall in line with where the story took me later on. This revision pass helps me gain a better sense of how the overall story is working and whether any plot holes exist or character development is needed. I'm also fixing obvious flaws that jump out at me.
After I've reacquainted myself with the book and tweaked the plot and characters as necessary, I print out a hard copy and pull out my red pen. For me, this is where the magic happens. There's something about editing your work in print that really helps you polish your writing. I spend a lot of time at this stage working on sentence structure, word choice, and adding layers and depth to the story.
When I've finished this second pass, I email the updated manuscript to my e-reader. I've found that I am much more likely to catch typos, mistakes, and awkward phrasing when I change the medium with which I view my book. If I'm used to looking at it a certain way, it's easy to skip over things, but with variety, it feels fresh each time I revise. At this level, I'm mainly doing the never-ending typo search as well as cleaning up any awkward phrasing. I'll also look for any formatting issues that jump out at me that make the manuscript less readable in a digital format, like unwieldy paragraphs.
Following these three revision passes, I usually take a step back and decide if I'm happy with the book, or if it needs more tweaking. The digital pass really informs that decision, because it's the draft when I truly read the book as a reader would. If there are still things that are pulling me out of the story, or something isn't working for me, I'll restart the revision process and go through each step again. Some books only need three revision passes before I'm comfortable sending them to my editor (and then we start the editorial process); others need nine or more revision passes. The goal is to reach the point where I'm not making significant changes at the e-reader stage.
Because I often start writing a book with a skeleton of an idea and I love the freedom of being able to explore the direction in which my characters and plot take me, the structure of my revision process really works as a safety net. Whenever I feel stuck in the drafting process or realize something isn't working in the book, I push through with the knowledge that the revision process will provide an opportunity to make the book shine. Whether you're a plotter or a pantser like me, I recommend taking the time to revise your work across different mediums. It offers a fresh perspective — and you'll be surprised what you find!
Check out Chanel's books here:
Every writer is asked, "Where do you get your ideas?" Writers create people and worlds in a way that hints of magic, making things seemingly real that didn't exist before. This mystery intrigues readers, who enjoy the final result but wonder how it came about.
I suspect every writer has his or her own pathway to creation. One of the best explanations I ever read, and the one that comes closest to what happens to me, was described by C.S. Forster (author of the Horatio Hornblower novels) in his autobiography Long Before Forty. He said various random ideas would come to him, some stronger than others. He would let them rest — he compared it to sinking a log into water and then pulling it up later to see if moss was growing on it. If there was, it was a viable idea.
A writer has many ideas but only a few take root and grow. For every one of my eight novels, I must have had ten other tentative novels that didn't 'grow.'
Readers, editors, and friends often make suggestions; those are treated to the 'log submersion' test; sometimes these bear fruit and sometimes not. My Nero novel came about from a casual question at dinner: "Have you ever thought about the emperor Nero?" My Henry VIII novel came from a trip I made to Hampton Court, where I was struck with the realization that everyone knew about Anne Boleyn but few knew about his fifth wife, Catherine Howard. My Helen of Troy novel came about because I wanted to see what it would be like to be the most beautiful woman in the world. Ideas and inspirations can come from all quarters; they come best when I am not actively searching for them.
Ray Bradbury said all writers should write a thousand words a day. That seems a little extreme to me — that's about five pages. But I do think the better advice is 'keep the pilot light lit.' You should write something on your project every day just to sustain it in your mind, to keep it alive. Email and Facebook don't count. If you really want to be superstitious about it, make sure to write at least a paragraph on your work on New Year's Day because the folklore is that whatever you do on New Year's Day you will continue to do all year long. Conversely, whatever you don't do, you won't do all year long.
It helps to keep a log of when you wrote and how much you wrote; otherwise you forget and in planning a new project, you tend to overestimate the amount you actually can do at a reasonable pace. I can normally do about twenty-five pages a week. That's one hundred pages a month. Others, of course, can write more or less.
Drafts — ah, drafts! That's such an individual choice. Some people write best what they write first, and subsequent drafts get paler and paler and dwindle away in power. Other people write sprawling first drafts that have to be corralled and pounded into shape. The only rule is, please know which category you are in!
Ideally some time should elapse before you start editing your work. Let it sit — this is sometimes called 'the icebox method.' Then you can read it in a more detached manner.
Some people — like me — have a hard time editing their own work. I see it from the beginning as if it is a fixed thing rather than still in progress. (Along the same line, I have trouble visualizing the furniture in a room in any other arrangement.) If you have this problem, enlist the help of a friend whose reading tastes are like yours.
The first feedback I get tends to make me nervous, but apparently even Stephen King suffers from this, as he awaits his wife's first read-through. It is the first time anyone has seen our 'darling' besides us, and of course to us she is beautiful, but what if she isn't to anyone else?
This is as good a time as any for me to say I have heard the advice 'read through your manuscript and every time you see a phrase that is fine and lovely, strike it through.' That seems silly to me — why shouldn't it be fine and lovely? You are not writing a newspaper, but a work of art. Would you follow the advice to open your closet and take your most flattering clothes out, leaving only the dull ones?
Finally, the most useful advice I can give is to develop the ability to sit still and see a project through, and to ruthlessly avoid the distractions that can derail the project. It is hard — it feels like entering a monastery sometimes, but in the end you will thank yourself.
Check out Margaret's books here: 
This article was written by Francesca Hornak and originally appeared on Signature Reads.
This year, with the deadline for my second novel in sight, plotter's block descended. Plotter's block is different from writer's block. Writer's block, as I see it, is when you have a story but the words aren't flowing or behaving. Plotter's block is when you're itching to write, perhaps you're already writing — except you have no story. Nothing to reel your readers in. All you have is a jumble of settings, characters, conflicts, scenes. Nothing, in short, that is actually going to hold that blurb. The tricky thing is that actively searching for ideas can feel contrived, and paralyzing. So there's definitely a case for putting everything on hold, while your subconscious chews things over. But if you're as impatient as I am, you'll want to help your subconscious out in the meantime. These, then, are the three places I look for stories (without telling myself I'm looking).
Read the local news
Unlike the global or national news, local papers are mines of small-scale human-interest stories. And these stories, the family feuds, the individual tragedies, the community uprisings and the everyday heroes, are exactly the material a novelist needs. It worked for me, anyway. The plot I've ended up with for my second novel is based on a story in my local rag about 'Patient X' — a mysterious man who had been lying unconscious and unidentified in hospital, for thirty days. The paper's focus was on the man: Who was he, and how could someone go un-missed 'in one of the most connected cities in the world'? My focus is going to be on the patient's neighbors, who find him, call him an ambulance, and are then brought together by the puzzle he presents.
Conversations with strangers
Everyone has something for your novel, if you let them talk. Case in point: after I'd found Patient X, I met someone at a wedding who told me about a strange man in her very bourgeois street in West London. His house, which he has apparently lived in since birth, looks derelict with boarded up windows. He barely speaks to anyone (although you can faintly hear him playing the violin through those window boards). But every morning he goes to the local tube station, collects a load of free papers, and delivers one to every house on the street. Immediately I thought of Patient X, and what great details these would be for the local 'loner' — possibly even details the plot could twist or hinge on. Then there was the man I sat beside on a plane who told me how his mother, sick of making packed lunches every morning, hit on batch-freezing industrial quantities of sandwiches every few months instead. He and his siblings would then get these frozen sandwiches — usually only half defrosted — in their lunchboxes. Admittedly it didn't spark a whole novel, but something in its muted, suburban madness really appealed to me. And unlike a friend or relative, a stranger is unlikely to find out you plundered their life. If they do, you've obviously written a bestseller.
Existing stories
If you're really stuck, it's worth considering any myths, parables, or fairy tales that caught your imagination as a child. I've always loved the story of The Prodigal Son — I like the way its themes of sibling rivalry and unconditional parental love are so enduring, and the fact that everyone behaves badly or rashly at some point. I used it to structure my first novel Seven Days of Us, because I knew I wanted to write a family story about one rebellious sister and one who was very attached to her parents. The key to making this method feel fresh and inspiring, I think, is to reverse one aspect of the existing story. In my case, the 'errant' sibling was off doing good deeds, rather than squandering her inheritance, while the stay-at-home sibling was very frivolous. I don't see any shame in this tactic — apparently there are only about seven stories in the world anyway, so it's no wonder we all get plotter's block from time to time. Good luck.
Plotter's Block / Photo by Kelly Sikkema on Unsplash
This article was written by Karen White and originally appeared on Signature Reads.
I always get a little squirmy when I'm asked to give advice on writing. I mean, what makes me an authority on the subject? Sure, I've written a bunch of books, but the only "training" I've had in my chosen vocation is the thousands of books I've read in my lifetime so far.
I'd like to think that despite not having a lot of experience or knowledge about the whole writing thing when I started, surely I've learned something along the way. And I have.
In that vein, here are a few nuggets of wisdom I've gleaned in my nearly twenty years of being a published author. No, I haven't figured out the magic formula that will grant a writer instant success. But I have accumulated a nice list of what not to do if you're planning on having a career as a writer.
Do not spend all your writing time making excuses as to why you can't write instead of actually writing. Excuses will not write a book. Finding the perfect time to finally start a book is like choosing the right time to move to another country and start a new life. There will never be a perfect time, as there will always be reasons why the timing isn't optimal. If you have a burning desire to write a book (or move to another country), make it a priority. The rest will fall into place, and you'll be a lot happier with yourself.
Do not take to heart everyone else's writing style/advice/methods before you've given yourself a chance to figure out your own. Writing is incredibly personal. There are as many writing techniques and styles as there are writers. It's what gives us our individual writer's voice. It's precious and unique and you need to own it and not dilute it with external influences before you've given it a chance to sprout. If I'd listened to all the well-meaning advice when I started (don't write in first person, never start a sentence with "and," outline everything before you write the first sentence), I would never have written my first book.
Do not surround yourself with naysayers. For whatever reason, there will always be people in our lives who will attempt to discourage us from our pursuits. Either family members, friends, or other writers will have negative things to say about our talent (or lack thereof). Don't listen to them. It's always easier to be a critic than the warrior fighting the battle. Just remember that it's not about them. Your writing is between you and the words on the page. And nobody else.
Do not wait until the muse strikes before you sit down to write.This one always makes me laugh. I would have written exactly three pages in my entire career if this were true. In my previous life in the business world, I don't imagine I would have lasted in any job very long if my attitude had been that I'd only show up for work when I felt like it. There are usually about a million other things I'd rather be doing than gluing myself to my chair and getting to work. Since I consider writing my career and not just a hobby, I treat it with respect.
Do not say my family/job/life isn't conducive to writing a book.News flash: unless you're independently wealthy and your family is entirely self-sufficient, this will never change. I wrote my first books in my SUV at the football field and horse barn while my children practiced. My husband traveled about ninety percent of the time for his job so I was basically a single mom for most of the week. Instead of chatting with the other mothers, or reading a magazine, or napping, I used that time to write. There are pockets of time in each of our lives that we can prioritize as writing time. Expect to let go of a few things (binge watching on Netflix, hanging out on Facebook, sleeping in on weekends) to find the time. But the time is there if you're willing to make your writing happen.
Do not expect that the hard work is over after you sell your first book. It's only just beginning. To prepare yourself for your writing career, start thinking about your next book as soon as you send your first book proposal to prospective agents and editors. You've got momentum so make the most of it.
Writers write. It's what we do. We turn off the negative voices, we create the time and the place, and we write. To borrow words from Nike, Just Do It.
Writing/Photo by Lubomyr Myronyuk on Unsplash