Categories: Explore: "Writing Tips"
"It's so fine, yet so terrible, to stare in front of a blank canvas." — Paul Cezanne
Every morning, an empty white page appears on my computer screen, waiting to be filled in with sentences that will eventually become a novel. This blankness can be both intimidating and exciting, a paradox I wrestle with each time I sit down to write.
I always enjoy speaking with other writers about their own processes of creation. It differs so widely amongst novelists. Some writers work on an outline first, and then write out scene by scene, scratching off each chapter that they've already loosely plotted in their head. Others speak of writing from a stream of consciousness, where they work until they've reached the end of their story and then circle back to edit and revise the rough draft into something that will become their finished manuscript.
My mother, an artist, taught me to see the world as though it were a painting, and I draw upon the same techniques she used to create her finished canvases when I'm writing my novels. The views outside the windows of our childhood home were miniature paintings to my mother, ones which had their own color and texture that changed with every season. She encouraged me to consider both the light and shadow in an artist's charcoal drawings as well as the backstory of the artist's personal history. When we went to museums, she taught me first to look at each painting up close and then from a few steps away, thus training me to gaze at the canvas from all directions to see how certain things were revealed when one looked at it from a different angle. She was quick to point out that the artist never over-saturated the canvas, and that leaving part of the canvas bare was sometimes just as important as the areas that had pigment. Years later, when I sit down to write, I hear my mother's words in my head and they continue to guide me.
For me, each chapter is a blank canvas. I begin to craft each scene sentence by sentence, as if they are brushstrokes moving my reader through the story. I write from a visual perspective, so each scene is an artistic composition that I see inside my head and strive to then share with my readers. Painters have their own language, often drawn from nature's rich palette. A sky can be cornflower blue or the deep hue of hyacinth. Characters should never be black and white, but rather filled with varying shades of gray. Contrast is what makes a painting interesting, my mother would tell me. So, I channel these painterly ideals whenever I think about placing one character against the other; I reflect on what emerges when strength is contrasted against weakness, joy against sadness, or life against tragedy.
In the end, my advice to writers is really about encouraging more than one way to approach storytelling. Books are like any other art form, and can be created in just as many ways. For me, it is about closing my eyes and writing what I see. Once that armature is put down on paper, I build layer upon layer onto it until the world and the people who populate the story are just as I imagined them. I mentally construct the architecture of the rooms my characters inhabit, then set out to recreate them for my reader. I feel the texture of the clothes they wear just as much as I feel the weight of their emotions. Then, sentence by sentence, the novel becomes its own universe, hopefully filled with everything my mother used to tell me made a painting interesting. Rich in emotion and filled with contrast. A work that, in the end, conveys a new and original portrait from the artist's own eye.
Written by Alyson Richman             
Check out Alyson Richman's latest novel below:
Here's the thing about writing, or more specifically, about being paid to write: it's a job.
Of course, you could describe it in more romantic terms: it could be calling, or a vocation. Or perhaps your mind has a more prosaic bent; perhaps for you it's an itch that needs to be scratched. There are reams and reams of twitter conversations on the topic of why writers choose to write; if you go looking for those I'm certain you'll find
one that matches how you feel. But if you're actually getting paid to put your stories down on paper, then whatever else you might call it, one thing is certain: it's a job. I admit that I may have a more businesslike approach to writing than most given that I also work part-time in fund management, but I truly don't see why the principles that are relevant within a mainstream workplace wouldn't apply also to writing. So on the principal that you have to fake it before you make it, here are my top three pieces of somewhat businesslike advice for the writer who wants their writing to be more than just a hobby.
You have to go to work.
This is the most important one. Even if you aren't (yet) being paid, you must believe that you deserve to be paid and act accordingly. If you have only certain hours in the week when you can write, ringfence those hours. Sit down and write in those hours, regardless of whether you feel like it or not — if I always waited until I felt like writing, I would still be writing The French Girl — and make sure the environment you do that in lacks other distractions. (For my part, I'm extraordinarily unproductive at home because sometimes even doing the laundry can seem more appealing than opening the laptop, so I usually write in cafés.) Don't allow anything else to steal your writing time — after all, you wouldn't accept an invitation to coffee at a time when you had to be in the office, or your boss might very well fire you. You are your boss now. You have to be tough, and you have to make yourself go to work.
Create a polished product
For the content of your work to earn proper consideration, it has to look the part. Your manuscript might be the Koh-i-Noor diamond in the rough, but agents and publishers get thousands of submissions — why would they spend time on one that isn't correctly formatted or lacks proper punctuation and grammar? All those things scream amateur, and nobody wants to waste their time with that. Find out what the submission guidelines are for the individual or organization to which you are submitting (which will almost certainly be on their website) and make absolutely sure you meet those requirements. Oh, and proofread your work. Very carefully.
Know your market
You may have the most wonderful crossover chick-lit/gothic/cyberpunk novel ever written, and there might be a publisher out there willing to take a chance on it … but I wouldn't stake my career on it, and you shouldn't either. If a publisher isn't sure how to market your book, or whether there's even an audience for it at all, they won't take a leap of faith on it. Have a clear idea of the genre you are writing within and what the readers of that genre expect. As my wonderful agent once told me: save the interesting genre-bending for book five, when you have a devoted readership who will follow you anywhere. (Clearly there are books, and writers, which have defied this last piece of advice and done astronomically well, but those are the exception rather than the rule.)
And that's it, except to add that writing is one of the hardest jobs I've ever had, but it's also the most rewarding. I wish you the very best of luck. Now go to work!
Check out Lexie's books here:
"How did you finish it?"
I'm asked some version of that question a lot, with "it" referring to my debut novel, The Care and Feeding of Ravenously Hungry Girls. The question about the finish is not a request for a spoiler that would reveal the book's ending, but rather, it's an inquiry about how one simply goes about getting the thing done. Every writer has his or her own process, so you'll find that advice on this question is equally varied, but there is at least one universal writing truth: It's not easy. For me, scheduling makes it less hard. I know, the topic of time management is not particularly sexy. A lot of us would much rather discuss craft, creativity, or the things that inspire us. But you won't get far with those things if you don't master the more laborious, workaday side of writing.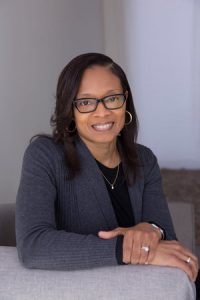 It's true, it takes a certain compulsive drive to be a writer, but a lot of us still fall victim to procrastination or outright avoidance, particularly when the writing feels like a Sisyphean struggle — and in my experience, it feels like that a great deal of the time. It may be helpful to know that giving in to that urge to do anything other than writing in those moments is not entirely because of a lack of discipline. You may be able to put the blame on your brain. The New York Times recently reported on a study that found our brains can trick us into feeling an urgency to do less important, more immediately rewarding tasks like, perhaps, cleaning up that backlog of emails rather than taking on more difficult projects in which the finish is a long way off, as is the case with that novel that's been languishing on your desk or knocking around in your head — hence the need for scheduling.
There is the element of ritual in a good schedule, which can be a comfort. Showing up at an appointed time to a familiar place and performing your task — there's equilibrium in it. But don't think your schedule has to be perfect or meet some writerly ideal. It just needs to be habitual and workable for you. If a two-hour block after putting the kids to bed is all you have, then go with it. Early mornings before rushing off to your day job? Set the alarm accordingly. Many of us are quite adaptable when we need to be. In my case, I prefer working early mornings, but I usually only have time in the late afternoons and on weekends, so that is when I write. I also prefer quiet but, having worked in busy newsrooms for my entire professional life, I can handle a bit of noise.
So, find the time and — crucially — keep it for yourself and your writing projects alone. You are more apt to do this if you think of writing as what it is: work. And whether your workplace is at an office desk, the kitchen table, or a counter in a coffeehouse, showing up there without fail or distractions must be a priority. That may mean skipping that impromptu party, missing that movie with your friends, leaving that email backlog to another day. Writing is part of your routine. Your daily ritual. Treat it that way.
And even on those days when you can't get motivated (which will be more days than you might imagine), clock in. Keep writing, even when what you put on the page proves unusable or even shockingly inadequate (which will also happen more often than you might imagine). With every sentence, you're finding your way. You're working on craft. And even when you can't come up with anything at all, stay with it. As you sit drumming your fingers on your forehead or staring off into the middle distance, puzzling over how to fill that blank page, you're plumbing the depths of creativity. You'll figure out what comes next. And if you don't figure it out during that workday, then maybe you will on the next one. Or the next. And here, I should probably make a note of this important fact: Inspiration works on its own schedule. So keep yours. I promise, the two of you will meet up in due time.
Check out Anissa's book here:
In-flight magazines are my weakness. It doesn't matter how many books I've brought with me to read or how much work I have to do, on a plane I always end up reading the in-flight magazine, at least for the first leg of the journey.
A few years ago, the article that caught my interest was one about making your own luck. I'm of Irish heritage so luck is a big deal for me. I pick up pennies, toss salt over my shoulder, have a horseshoe hanging in my house somewhere — you get the picture — so I was intrigued. The long and short of the article was that the people who are statistically luckier than the rest are the ones who are paying attention to the world around them. Hmm.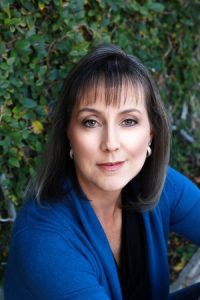 Fast forward a few months, I arrived in New York City to meet with my editor. I was there on other business but wanted to pop in and see where the magic behind the books happens. The visit was…peculiar. Offices were half packed, people were clearly moving around, and there was a sense of unease in the air the likes of which I had lived through once before during the recession as a librarian in Phoenix. In this case, my publisher had recently merged with another. It was clear that big changes were happening.
Normally, I would have been reassured by an "everything's fine" and a smile, but this time I knew better because I was paying attention. When the opportunity presented itself, I asked my editor directly what else she thought I might write besides traditional mysteries, since I now feared they were going to go the way of the Dodo. She observed that if I took all of the dead bodies out of my mysteries what I really had going on was romantic comedy and that she would be delighted if I would give that a go. So I did.
Well, after thirty mysteries in five different series, I had a rhythm going with the whole dead body, red herrings, multiple suspects, and you turn yourself around sort of writing hokey pokey. A straight romantic comedy with no dead body? Huh. Come to find out those dead bodies really move a plot along.
I frequently hear people say that writing romance is easy. Yeah, no. I'm a child of the 80's, one of the original latch key kids, who was raised on after school specials and sitcoms. I am incapable of having a problem that lasts longer than twenty-two and a half minutes because I run out of coping skills at the commercial break. Trying to write a one-hundred-thousand-word novel with legit conflicts between the hero and heroine that do not involve finding a dead body at any point? Oh, man, I had to dig deep. I had to raise my game. This was really hard!
Thankfully, the one mainstay I have is humor. Whether in life or in fiction, if I am not laughing I am tapping out — probably all of those sitcoms are to blame. Either way, I write the punch lines to the laugh track in my head, and I know it's going well when I snort-laugh while writing. I've finished three romantic comedies now, and some commonalities have come to light in the fictional worlds, both mystery and romance, that I create. The characters are quirky, the settings cozy, the humor is on point, and the relationships are heartwarming, whether my characters are solving a crime or falling in love. When I stepped back and could see my voice working in both genres, it made me realize I could write successfully in any genre that caught my interest. Look out science fiction/ fantasy, here I come!
I'll be doing a lot of flying in the next year and, believe me, I'm going to be reading the in-flight magazine and paying attention.
Check out Jenn's books here: 
There's something enticingly ambiguous about characters who hover on the fringes of social groups. They're not strangers — they have a perfectly legitimate reason for being there — but they're excluded from the inner circle. They don't quite belong, and this can lend them a certain invisibility.
The neighbor who smiles over the fence; the intern who arrives at work first and leaves last; the acquaintance who joins the camping trip to make up numbers… these characters are finely positioned to observe the action and make their plans without having to reveal their own flaws in return.
 When we encounter one of these characters lurking on the social margins, delicious questions arise. Do they resent being overlooked, or are they revelling in the lack of scrutiny — even taking advantage of it? Does their position make them vulnerable, or powerful? Sometimes, as readers, it's our desire to discover which of these outcomes will triumph that keeps us hooked.
If we're sympathetic to our doesn't-quite-belong character, we might worry about the illusion of safety. An observer is only one step away from being a witness. An inadvertent glimpse of something wrong, or an overheard revelation, might catapult our outsider into a moral dilemma or a life-threatening situation. Will they choose to become a whistle-blower, or an accomplice? Will they intervene despite great personal risk, or will they flee?
Yet, with a few subtle words from the writer, how easily our sympathy slides into suspicion. Is our interloper hiding a murky background, an ulterior motive? Do they plan to stroll, unremarked upon, amongst the main players, right up until the moment they drop their mask and show who really has the upper hand?
The suspense created by these questions has a unique flavor. This is not stranger danger, nor does it focus on close personal betrayal, but it combines elements of each into something all the more slippery and unpredictable.
The balance between vulnerability and power in these characters can push a plot along at a rapid pace. And how much more claustrophobic it becomes if they take up a role inside our homes. Literature is rich with butlers and governesses, cooks and housekeepers, all afforded a unique view of — and unique access to — their employers' private lives.
Is there an ultimate position that one of these characters can inhabit? How about caring for our most precious 'possessions' — our children? A nanny is often the person who keeps the family's life running smoothly, who holds the very family unit together. Almost, you might say, one of the family. Yet working under contract, of course, and subject to the whims of their employer, like anyone else.
I'd like to suggest that an au pair could claim an even more almost-integrated role whilst still hovering on the social fringes. The name itself comes from the French for on a par with, emphasizing their equal status within the host family. An au pair is there to help with light childcare and household duties, in return for a pocket money-level of payment and the chance to experience a different way of life. The employer-employee relationship is blurred into something more personal, more familial, more altruistic. For a character who doesn't properly belong, this might be as close as they can get to pretending that they do.
In real life, of course, the relationship between au pairs and their host families is frequently a happy one. In fiction, however, we are instantly alert. Here is a seemingly defenseless character sleeping under a stranger-family's roof. Here is a character pottering around that family's home while the adults are busy elsewhere. Here is a character who hears the late-night quarrel, who sees the unguarded flash of emotion, who empties the trash can and closes the laptop and passes on the phone messages. Here is a character glimpsing — and hiding — secrets.
Here is a character both powerful and vulnerable, and we want to know how their story ends.
Check out Emma's book here: 
I frequently say that the most predictable part of my writing process is how unpredictable it is. As a writer, I'm a "pantser" — someone who drafts without plotting a great deal. Instead of utilizing an outline as I write, I favor following where the story takes me with a general idea of the book's conclusion. The journey is different for each book I write, and I frequently find surprises along the way. However, as unpredictable as penning the first draft of my novel is, my revision process never varies, and that reliable system is a source of great comfort as I hone my novel.
Once I've finished the first draft of my manuscript, I implement my tried and true system. I always start with a revision pass on my computer. Since I often take months to write the initial draft, I read through the entire manuscript with the aim of getting a holistic view of the book. I'll frequently discover that something I wrote when I started the book needs to be tweaked to fall in line with where the story took me later on. This revision pass helps me gain a better sense of how the overall story is working and whether any plot holes exist or character development is needed. I'm also fixing obvious flaws that jump out at me.
After I've reacquainted myself with the book and tweaked the plot and characters as necessary, I print out a hard copy and pull out my red pen. For me, this is where the magic happens. There's something about editing your work in print that really helps you polish your writing. I spend a lot of time at this stage working on sentence structure, word choice, and adding layers and depth to the story.
When I've finished this second pass, I email the updated manuscript to my e-reader. I've found that I am much more likely to catch typos, mistakes, and awkward phrasing when I change the medium with which I view my book. If I'm used to looking at it a certain way, it's easy to skip over things, but with variety, it feels fresh each time I revise. At this level, I'm mainly doing the never-ending typo search as well as cleaning up any awkward phrasing. I'll also look for any formatting issues that jump out at me that make the manuscript less readable in a digital format, like unwieldy paragraphs.
Following these three revision passes, I usually take a step back and decide if I'm happy with the book, or if it needs more tweaking. The digital pass really informs that decision, because it's the draft when I truly read the book as a reader would. If there are still things that are pulling me out of the story, or something isn't working for me, I'll restart the revision process and go through each step again. Some books only need three revision passes before I'm comfortable sending them to my editor (and then we start the editorial process); others need nine or more revision passes. The goal is to reach the point where I'm not making significant changes at the e-reader stage.
Because I often start writing a book with a skeleton of an idea and I love the freedom of being able to explore the direction in which my characters and plot take me, the structure of my revision process really works as a safety net. Whenever I feel stuck in the drafting process or realize something isn't working in the book, I push through with the knowledge that the revision process will provide an opportunity to make the book shine. Whether you're a plotter or a pantser like me, I recommend taking the time to revise your work across different mediums. It offers a fresh perspective — and you'll be surprised what you find!
Check out Chanel's books here:
Every writer is asked, "Where do you get your ideas?" Writers create people and worlds in a way that hints of magic, making things seemingly real that didn't exist before. This mystery intrigues readers, who enjoy the final result but wonder how it came about.
I suspect every writer has his or her own pathway to creation. One of the best explanations I ever read, and the one that comes closest to what happens to me, was described by C.S. Forster (author of the Horatio Hornblower novels) in his autobiography Long Before Forty. He said various random ideas would come to him, some stronger than others. He would let them rest — he compared it to sinking a log into water and then pulling it up later to see if moss was growing on it. If there was, it was a viable idea.
A writer has many ideas but only a few take root and grow. For every one of my eight novels, I must have had ten other tentative novels that didn't 'grow.'
Readers, editors, and friends often make suggestions; those are treated to the 'log submersion' test; sometimes these bear fruit and sometimes not. My Nero novel came about from a casual question at dinner: "Have you ever thought about the emperor Nero?" My Henry VIII novel came from a trip I made to Hampton Court, where I was struck with the realization that everyone knew about Anne Boleyn but few knew about his fifth wife, Catherine Howard. My Helen of Troy novel came about because I wanted to see what it would be like to be the most beautiful woman in the world. Ideas and inspirations can come from all quarters; they come best when I am not actively searching for them.
Ray Bradbury said all writers should write a thousand words a day. That seems a little extreme to me — that's about five pages. But I do think the better advice is 'keep the pilot light lit.' You should write something on your project every day just to sustain it in your mind, to keep it alive. Email and Facebook don't count. If you really want to be superstitious about it, make sure to write at least a paragraph on your work on New Year's Day because the folklore is that whatever you do on New Year's Day you will continue to do all year long. Conversely, whatever you don't do, you won't do all year long.
It helps to keep a log of when you wrote and how much you wrote; otherwise you forget and in planning a new project, you tend to overestimate the amount you actually can do at a reasonable pace. I can normally do about twenty-five pages a week. That's one hundred pages a month. Others, of course, can write more or less.
Drafts — ah, drafts! That's such an individual choice. Some people write best what they write first, and subsequent drafts get paler and paler and dwindle away in power. Other people write sprawling first drafts that have to be corralled and pounded into shape. The only rule is, please know which category you are in!
Ideally some time should elapse before you start editing your work. Let it sit — this is sometimes called 'the icebox method.' Then you can read it in a more detached manner.
Some people — like me — have a hard time editing their own work. I see it from the beginning as if it is a fixed thing rather than still in progress. (Along the same line, I have trouble visualizing the furniture in a room in any other arrangement.) If you have this problem, enlist the help of a friend whose reading tastes are like yours.
The first feedback I get tends to make me nervous, but apparently even Stephen King suffers from this, as he awaits his wife's first read-through. It is the first time anyone has seen our 'darling' besides us, and of course to us she is beautiful, but what if she isn't to anyone else?
This is as good a time as any for me to say I have heard the advice 'read through your manuscript and every time you see a phrase that is fine and lovely, strike it through.' That seems silly to me — why shouldn't it be fine and lovely? You are not writing a newspaper, but a work of art. Would you follow the advice to open your closet and take your most flattering clothes out, leaving only the dull ones?
Finally, the most useful advice I can give is to develop the ability to sit still and see a project through, and to ruthlessly avoid the distractions that can derail the project. It is hard — it feels like entering a monastery sometimes, but in the end you will thank yourself.
Check out Margaret's books here: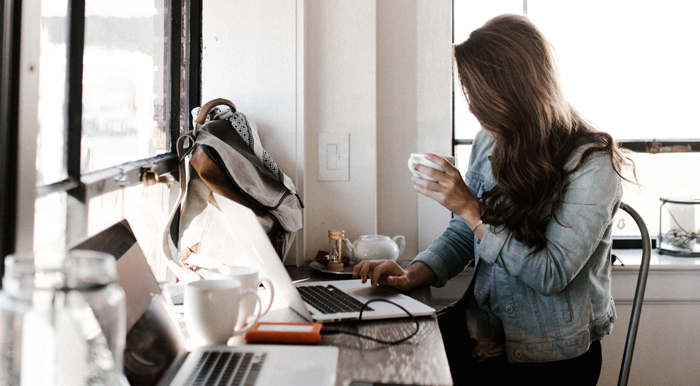 This article was written by Lorraine Berry and originally appeared on Signature Reads.
As writers, we can be our own worst enemies. We may have dozens of reasons why we are not writing.  Sometimes, these barriers may feel insurmountable, but James Clear argues in Atomic Habits that those barriers can be breached through a series of one percent changes to our habits. "The most practical way to change who you are is to change what you do," he says, and he offers a series of small steps to developing a writing habit.
Clear provides methods that help pinpoint those habits that are ineffective, and a large variety of tactics to create effective habits that will change what we do. His book contains clear instructions on how to develop writing as a habit, one that will feel as automatic as brushing your teeth or that first cup of coffee in the morning.
Here are five effective habits.
Habit #1: In order to encourage inspiration to strike, set up a time to meet with it.
James Clear cites a British study that showed that those who write down specific times when they will practice their new habit have the highest success rate. For writers, creating such an "implementation intention" would involve writing down a sentence that looks like this: "I will write for (period of time) at (time of day) at (location)." So, for example, "I will write for 30 minutes at 3 p.m. at the kitchen table." By sitting down each day at 3, you accustom your brain to this new habit. Once your brain can count on you to keep your new habit, you may find that new ideas and inspiration are waiting for you.
Habit #2: If writing is important to you, create an environment that encourages you to write.
Our environment can create barriers to practicing our new habits. If your habit is to sit on the sofa to watch TV, and you had intended to write while sitting on the sofa, then the TV may prove to be too big a temptation. Instead, choose a place to write that isn't associated with another habit. If you live in a tiny space with few options, then designate a specific place to write. It doesn't have to be a different room. In a studio apartment, you may decide to use a different chair or to set up a small writing corner. You will attach writing to that particular place, so if you're in that space, your brain will expect you to write. Environmental clues can be used to help reinforce your new habit.
Habit #3: Create temptations that reward you for your new habit of writing.
Habits are developed because our brain has a dopamine-driven feedback loop. It is the anticipation of the reward that causes the release of dopamine that makes us feel good. In fact, anticipation releases more dopamine than actually doing the thing we craved or wanted. You can use a habit you already have (getting up early, taking the dogs for a walk, drinking coffee in the morning) to attach the habit you are trying to develop to a reward that your brain anticipates. In this way, the habit you are developing is sandwiched between a daily habit you do anyway, and is followed by something you want. Clear provides readers with methods for identifying both the already established habits and also the things that individuals consider to be rewards. His system might look something like this:
After (current habit), I will (habit I need to develop).
After (habit I need to develop), I will (habit I want).
So, if you walk your dog every day after breakfast, and you need to write, but you also want to spend time on social media, you could do this:
After I walk the dog, I will write for 30 minutes.
After I write for 30 minutes, I will go on social media.
If going on social media has kept you from writing, this creates a system where social media is the reward you use to encourage yourself to write.
Habit #4: Make it easy to practice the habit of writing.
Wasting time is easy: we carry distractions in our pocket or give it pride of place in our living rooms. If we want to develop the practice of writing, we have to remove barriers to our practice. One way is to prime your environment with cues to your habit. So, if your intention is to write in the morning at the kitchen table, before you go to bed at night, lay out your writing implements —laptop or pen and paper. I take it further by making writing easier all the time: I carry a small notebook in my purse, have one in my car's glove box, and leave several throughout my house. This way, it's as easy to write as it is to pick up the phone.
Habit #5: Start with the Two-Minute Rule for new habits and continue from there.
Maybe you're afraid that you'll fail in some way because your committed writing time is too long. Clear suggests creating a ritual and following the Two Minute Rule as a way to prime yourself for your new habit. If your goal is to write at night, you can help to cement the habit into your head by attaching it to a ritual of your choosing, whether that's a cup of herbal tea or changing into comfy clothes.  Each evening, as you engage in the ritual, your brain will anticipate that you are about to sit down and write. Your ritual primes your habit. Next, write for two minutes. If you feel done, stop. Clear argues that two minutes is usually enough to get past any initial resistance.
Clear has filled Atomic Habits with hints like these that enable us to change the habits we dislike and replace them with habits that show who we are. In order to be a writer, you must develop the habit of writing, even if it's one word at a time. As Margaret Atwood reminds us, "A word after a word after a word is power."
Writing at the table © Andrew Neel/Unsplash.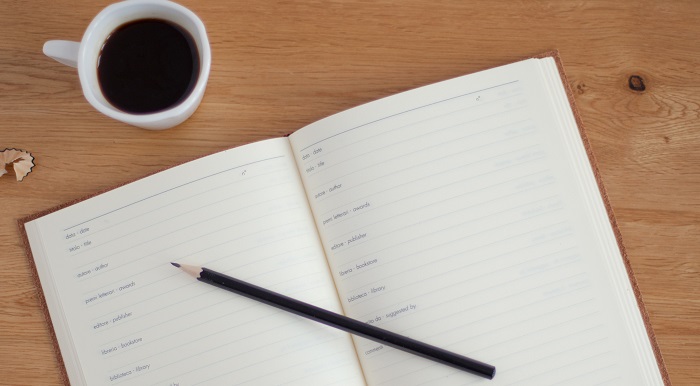 This article was written by Ryder Carroll and originally appeared on Signature Reads.
When I was young, I loved looking at ancient astrological maps that seemed more like celestial bestiaries than effective means of navigation. The skies were teeming with terrifying ancient creatures ranging from giant scorpions, to centaurs, to beasts whose names have been long forgotten. Each born from man's attempt to make sense of the breathtaking chaos of light that revealed itself on the darkest nights. Most cultures developed long elaborate stories that buried their heroes and demons in the stars, all to make some sense of the world around them.
If you've ever stared up at a night sky, clear of clouds or city lights, you can't help but architect your own existential explanations just to cope with the shimmering abyss. It's estimated that each year, 100 billion stars are born and die in the observable universe. That's 247 million a day! Yet, even in this age of Google Maps, stars continue to serve as a fundamental way to understand our place.
Stars have safely guided explorers across the hungry depths of alien oceans for centuries. But how? It all started by jotting down what we saw, one star at a time until it began to make sense. We found patterns, and identified relationships. From centaurs to quasars, each generation refined their knowledge and understanding to better help contextualize the stars as they related to us.
Writing can feel very much like setting out on a journey into the unknown. But rather than stars, we're reliant on the glittering constellation of ideas scattered across the vast darkness of our minds. Buried somewhere up there are parts of all the stories we will ever tell. It's important that we figure out a way to makes sense of our thoughts, and it starts with cataloging them, one thought at a time.
Be it for the next story, or the last, journaling can serve as a form of mental cartography. Your journal can be a mental atlas, which can be referenced as you set sail or when you get lost at sea. Like stars, thoughts can be used as waypoints. Stories are simply sequences of curated thoughts, which are plotted out to guide your audience safely through your tale. Without them, there are only dark shoreless oceans. 
The beauty of keeping some kind of journal is that it can live in a vacuum. It simply serves as a repository for ideas, waiting to be used. Some are hesitant to journal because they're only aware of long-form journaling, which can seem time consuming. True, but the process of drawing your ideas out by hand can be an incredibly effective practice to capture and refine your thoughts. 
If you're not convinced it's worth the effort, short-form journaling is a perfect alternative – or addition to – long-form journaling. In both cases, the point is to cultivate a map of your thoughts and insights. Isn't there an app for that? Sure, but writing your ideas out by hand will make them seem far more tangible and real. This practice also allows you to capture ideas in all their many forms. A nascent idea could begin as an image or a shape. 
Notebooks have stood the test of time as the ultimate traps for capturing thoughts, no matter how exotic. Over time, they become maps. Like stars, ideas without maps, no matter how bright, remain meaningless. And, like stars, ideas fade. There really is nothing more frustrating than losing a brilliant thought before you had the chance to find its purpose. Each thought has the promise of functioning as your north star, so be sure you keep track of it. 
Photo by Hope House Press – Leather Diary Studio on Unsplash
This article was written by Jayne Ann Krentz and originally appeared on Signature Reads.
Give the same plot to ten different writers and you will get ten very different stories. No two will sound alike. Why? Because every author brings a unique voice to the craft of writing. Voice is everything when it comes to telling a story.
It isn't clever plot twists or deep character insights or detailed descriptions that draw a reader back again and again to a particular writer — it's the writer's voice. Just to make things even more complicated, the truth is that no two people respond to a writer's voice in exactly the same way. Some readers will never be compelled by your voice. With luck, others will fall in love with it.
Voice is hard to define because it's a mix of so many things — your core values, your world view, your personality, your sense of optimism or cynicism or despair or anger or bitterness or hope — all those things are bound up in your storytelling voice.
And then there's the craft aspect.
You can write successfully for your entire career without giving a moment's thought to your voice. But just as knowing and understanding your core story can be extremely useful at various points in your career, so, too, is having a clear sense of your voice. If you comprehend its strengths and weaknesses, you will be able to figure out how to sharpen it and make it more powerful.
How do you identify your writing voice? Here's a simple exercise: Write a scene from start to finish. It should be a scene that is infused with the emotions, themes, or conflicts that compel you as a writer.
It is helpful to think of scenes as short stories. They have a beginning that engages the reader, a middle in which emotional and often physical action takes place, and an endpoint that either resolves the narrative or provides a cliffhanger that leads into the next scene.
Give your scene to a couple of people to read. These should be people you trust. Make it clear that you do not want a writing critique. You are not interested in their opinion of your characters or your plot. You want one response, and one only, to the following question: "What is your emotional takeaway from that scene?"
Did you make your reader's pulse kick up? Did you arouse curiosity? Anger? Sympathy? Did you scare your reader? Did you make that reader want to know what happens next? Your goal is to identify the single strongest emotion that the reader experienced while reading your scene. That response will help you analyze the strengths and weaknesses of your voice. The worst possible reaction from a reader is no emotional reaction at all. There is nothing that will kill a writing career faster than storytelling that bores the reader.
Put the most engaging elements of your voice on display in the very first sentence of your book. Readers will not give you a few pages or a couple of chapters to get the story going. You must draw the reader into your world from the very first sentence, and you do that with your voice.
Listen to your writing voice. It will tell you what kinds of stories you will write with the most power. Once you have figured out your voice, do everything you can to strengthen it and make it more compelling.
Voice is your superpower. Discover it.
Photo by Elijah O'Donnell on Unsplash