To highlight some great moments and voices during Black History Month, we're teaming up with StoryCorps. If you're not already familiar, StoryCorps is a wonderful organization focused on capturing the wisdom of humanity through interviews and stories in order to create a more just and compassionate world.  Learn more about their mission, history, and impact here. 
Wendell Scott was the first African American inducted into the NASCAR Hall of Fame. Throughout the 1960s, he poured his heart, soul, and all of his earnings into maintaining his own race car. His son, Frank, remembers what it took for his father to cross the finish line at racetracks throughout the South.
Inspired to learn more? We've got themed lists to help you find your next read – from fresh new authors, to canonical greats.
Head over to StoryCorps to find more oral history and amazing storytelling.
Here's the thing about writing, or more specifically, about being paid to write: it's a job.
Of course, you could describe it in more romantic terms: it could be calling, or a vocation. Or perhaps your mind has a more prosaic bent; perhaps for you it's an itch that needs to be scratched. There are reams and reams of twitter conversations on the topic of why writers choose to write; if you go looking for those I'm certain you'll find
one that matches how you feel. But if you're actually getting paid to put your stories down on paper, then whatever else you might call it, one thing is certain: it's a job. I admit that I may have a more businesslike approach to writing than most given that I also work part-time in fund management, but I truly don't see why the principles that are relevant within a mainstream workplace wouldn't apply also to writing. So on the principal that you have to fake it before you make it, here are my top three pieces of somewhat businesslike advice for the writer who wants their writing to be more than just a hobby.
You have to go to work.
This is the most important one. Even if you aren't (yet) being paid, you must believe that you deserve to be paid and act accordingly. If you have only certain hours in the week when you can write, ringfence those hours. Sit down and write in those hours, regardless of whether you feel like it or not — if I always waited until I felt like writing, I would still be writing The French Girl — and make sure the environment you do that in lacks other distractions. (For my part, I'm extraordinarily unproductive at home because sometimes even doing the laundry can seem more appealing than opening the laptop, so I usually write in cafés.) Don't allow anything else to steal your writing time — after all, you wouldn't accept an invitation to coffee at a time when you had to be in the office, or your boss might very well fire you. You are your boss now. You have to be tough, and you have to make yourself go to work.
Create a polished product
For the content of your work to earn proper consideration, it has to look the part. Your manuscript might be the Koh-i-Noor diamond in the rough, but agents and publishers get thousands of submissions — why would they spend time on one that isn't correctly formatted or lacks proper punctuation and grammar? All those things scream amateur, and nobody wants to waste their time with that. Find out what the submission guidelines are for the individual or organization to which you are submitting (which will almost certainly be on their website) and make absolutely sure you meet those requirements. Oh, and proofread your work. Very carefully.
Know your market
You may have the most wonderful crossover chick-lit/gothic/cyberpunk novel ever written, and there might be a publisher out there willing to take a chance on it … but I wouldn't stake my career on it, and you shouldn't either. If a publisher isn't sure how to market your book, or whether there's even an audience for it at all, they won't take a leap of faith on it. Have a clear idea of the genre you are writing within and what the readers of that genre expect. As my wonderful agent once told me: save the interesting genre-bending for book five, when you have a devoted readership who will follow you anywhere. (Clearly there are books, and writers, which have defied this last piece of advice and done astronomically well, but those are the exception rather than the rule.)
And that's it, except to add that writing is one of the hardest jobs I've ever had, but it's also the most rewarding. I wish you the very best of luck. Now go to work!
Check out Lexie's books here:
It is with sadness that we share that prolific military fiction author William E. Butterworth III, known the world over as W.E.B. Griffin, died on Tuesday, February 12. He was 89. 
William E. Butterworth III was the #1 bestselling author of over 250 books, the majority of them published by G. P. Putnam's Sons, with over 50 million copies in print in more than ten languages, including Hebrew, Chinese, Japanese, and Hungarian. As W.E.B. Griffin, he was the author of 61 epic novels in seven series: The Corps, Brotherhood of War, Badge of Honor, Men at War, Honor Bound, Presidential Agent, and Clandestine Operations.  Known for his historical accuracy, richly drawn characters, thrilling adventure, crackling wit, and astute aptitude for the heart and mind of a military hero, Griffin delighted readers for decades with his electrifying novels about the military, police, spies, and counterspies. Under other pseudonyms, he wrote over 100 other books, both for adults and children, including twelve of the thirteen M*A*S*H novels.
He has been praised as "a writer of true virtuosity and talent" (Fort Worth Star-Telegram), "a truly impressive storyteller" (Midwest Book Review), and "unrivaled" in the realm of military fiction (Ralph Peters, author of Cain at Gettysburg and Lines of Fire). "If God is truly in the details, then Griffin must be the pop of police procedurals," wrote Publishers Weekly. As The Philadelphia Inquirer put it simply, "Griffin has the knack."
His passion for writing about the military and other branches of law enforcement carried him through his distinguished career. "Nothing honors me more than a serviceman, veteran, or cop telling me he enjoys reading my books," he said.
W.E.B. Griffin grew up in the suburbs of New York City and Philadelphia. He began an illustrious military career in 1946, when he enlisted in the United States Army. After basic training, he received counterintelligence training at Fort Holabird, Maryland. He was assigned to the Army of Occupation in Germany and ultimately to the staff of then-Major General I.D. White, Commander of the U.S. Constabulary. In 1951, Griffin was recalled to active duty for the Korean War, interrupting his education at the Philipps University of Marburg an der Lahn, Germany.
Among his many awards for service, Griffin was the recipient of the 1991 Brigadier General Robert L. Dening Memorial Distinguished Service Award of the U.S. Marine Corps and the 1999 Veterans of Foreign Wars News Media Award, which was presented at the 100th National Convention in Kansas City. He has been vested into the Order of St. George of the U.S. Armor Association and the Order of St. Andrew of the U.S. Army Aviation Association.
A longtime resident of both Alabama's Gulf Coast and Buenos Aires, Argentina, Griffin is survived by his four children, including son Bill Butterworth IV, his co-writer on 21 novels.
"How did you finish it?"
I'm asked some version of that question a lot, with "it" referring to my debut novel, The Care and Feeding of Ravenously Hungry Girls. The question about the finish is not a request for a spoiler that would reveal the book's ending, but rather, it's an inquiry about how one simply goes about getting the thing done. Every writer has his or her own process, so you'll find that advice on this question is equally varied, but there is at least one universal writing truth: It's not easy. For me, scheduling makes it less hard. I know, the topic of time management is not particularly sexy. A lot of us would much rather discuss craft, creativity, or the things that inspire us. But you won't get far with those things if you don't master the more laborious, workaday side of writing.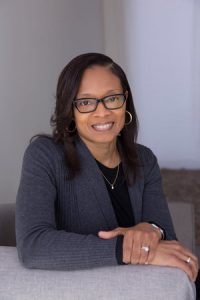 It's true, it takes a certain compulsive drive to be a writer, but a lot of us still fall victim to procrastination or outright avoidance, particularly when the writing feels like a Sisyphean struggle — and in my experience, it feels like that a great deal of the time. It may be helpful to know that giving in to that urge to do anything other than writing in those moments is not entirely because of a lack of discipline. You may be able to put the blame on your brain. The New York Times recently reported on a study that found our brains can trick us into feeling an urgency to do less important, more immediately rewarding tasks like, perhaps, cleaning up that backlog of emails rather than taking on more difficult projects in which the finish is a long way off, as is the case with that novel that's been languishing on your desk or knocking around in your head — hence the need for scheduling.
There is the element of ritual in a good schedule, which can be a comfort. Showing up at an appointed time to a familiar place and performing your task — there's equilibrium in it. But don't think your schedule has to be perfect or meet some writerly ideal. It just needs to be habitual and workable for you. If a two-hour block after putting the kids to bed is all you have, then go with it. Early mornings before rushing off to your day job? Set the alarm accordingly. Many of us are quite adaptable when we need to be. In my case, I prefer working early mornings, but I usually only have time in the late afternoons and on weekends, so that is when I write. I also prefer quiet but, having worked in busy newsrooms for my entire professional life, I can handle a bit of noise.
So, find the time and — crucially — keep it for yourself and your writing projects alone. You are more apt to do this if you think of writing as what it is: work. And whether your workplace is at an office desk, the kitchen table, or a counter in a coffeehouse, showing up there without fail or distractions must be a priority. That may mean skipping that impromptu party, missing that movie with your friends, leaving that email backlog to another day. Writing is part of your routine. Your daily ritual. Treat it that way.
And even on those days when you can't get motivated (which will be more days than you might imagine), clock in. Keep writing, even when what you put on the page proves unusable or even shockingly inadequate (which will also happen more often than you might imagine). With every sentence, you're finding your way. You're working on craft. And even when you can't come up with anything at all, stay with it. As you sit drumming your fingers on your forehead or staring off into the middle distance, puzzling over how to fill that blank page, you're plumbing the depths of creativity. You'll figure out what comes next. And if you don't figure it out during that workday, then maybe you will on the next one. Or the next. And here, I should probably make a note of this important fact: Inspiration works on its own schedule. So keep yours. I promise, the two of you will meet up in due time.
Check out Anissa's book here:
To highlight some great moments and voices during Black History Month, we're teaming up with StoryCorps. If you're not already familiar, StoryCorps is a wonderful organization focused on capturing the wisdom of humanity through interviews and stories in order to create a more just and compassionate world.  Learn more about their mission, history, and impact here. 
Carl McNair tells the story of his brother Ronald, an African American kid in the 1950s who set his sights on the stars.
Inspired to learn more? We've got themed lists to help you find your next read – from fresh new authors, to canonical greats.
Head over to StoryCorps to find more oral history and amazing storytelling.
In-flight magazines are my weakness. It doesn't matter how many books I've brought with me to read or how much work I have to do, on a plane I always end up reading the in-flight magazine, at least for the first leg of the journey.
A few years ago, the article that caught my interest was one about making your own luck. I'm of Irish heritage so luck is a big deal for me. I pick up pennies, toss salt over my shoulder, have a horseshoe hanging in my house somewhere — you get the picture — so I was intrigued. The long and short of the article was that the people who are statistically luckier than the rest are the ones who are paying attention to the world around them. Hmm.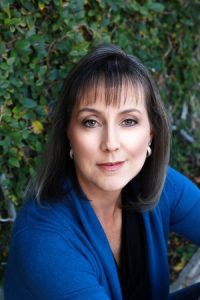 Fast forward a few months, I arrived in New York City to meet with my editor. I was there on other business but wanted to pop in and see where the magic behind the books happens. The visit was…peculiar. Offices were half packed, people were clearly moving around, and there was a sense of unease in the air the likes of which I had lived through once before during the recession as a librarian in Phoenix. In this case, my publisher had recently merged with another. It was clear that big changes were happening.
Normally, I would have been reassured by an "everything's fine" and a smile, but this time I knew better because I was paying attention. When the opportunity presented itself, I asked my editor directly what else she thought I might write besides traditional mysteries, since I now feared they were going to go the way of the Dodo. She observed that if I took all of the dead bodies out of my mysteries what I really had going on was romantic comedy and that she would be delighted if I would give that a go. So I did.
Well, after thirty mysteries in five different series, I had a rhythm going with the whole dead body, red herrings, multiple suspects, and you turn yourself around sort of writing hokey pokey. A straight romantic comedy with no dead body? Huh. Come to find out those dead bodies really move a plot along.
I frequently hear people say that writing romance is easy. Yeah, no. I'm a child of the 80's, one of the original latch key kids, who was raised on after school specials and sitcoms. I am incapable of having a problem that lasts longer than twenty-two and a half minutes because I run out of coping skills at the commercial break. Trying to write a one-hundred-thousand-word novel with legit conflicts between the hero and heroine that do not involve finding a dead body at any point? Oh, man, I had to dig deep. I had to raise my game. This was really hard!
Thankfully, the one mainstay I have is humor. Whether in life or in fiction, if I am not laughing I am tapping out — probably all of those sitcoms are to blame. Either way, I write the punch lines to the laugh track in my head, and I know it's going well when I snort-laugh while writing. I've finished three romantic comedies now, and some commonalities have come to light in the fictional worlds, both mystery and romance, that I create. The characters are quirky, the settings cozy, the humor is on point, and the relationships are heartwarming, whether my characters are solving a crime or falling in love. When I stepped back and could see my voice working in both genres, it made me realize I could write successfully in any genre that caught my interest. Look out science fiction/ fantasy, here I come!
I'll be doing a lot of flying in the next year and, believe me, I'm going to be reading the in-flight magazine and paying attention.
Check out Jenn's books here: 
To highlight some great moments and voices during Black History Month, we're teaming up with StoryCorps. If you're not already familiar, StoryCorps is a wonderful organization focused on capturing the wisdom of humanity through interviews and stories in order to create a more just and compassionate world.  Learn more about their mission, history, and impact here. 
In this video, Theresa Burroughs recalls her persistence to claim her right to vote during the Jim Crow era in the rural South.
Inspired to learn more? We've got themed lists to help you find your next read – from fresh new authors, to canonical greats.
Head over to StoryCorps to find more oral history and amazing storytelling.
Who better to give book recommendations than the bookish experts? Penguin Random House employees are sharing their favorite reads every month. Browse below!
This month, we're featuring Alex Hill, Corporate Communications Assistant. When she's not stuck on the Subway, Alex can be found in the East Village where, regardless of the season, she'll be drinking iced coffee and discussing her two greatest loves: books and Broadway.
Check out the books she recommends:
Mary Oliver, beloved poet and bard of the natural world, died on January 17 at home in Hobe Sound, Florida.  She was 83.
Oliver published her first book, No Voyage, in London in 1963, at the age of twenty-eight. The author of more than 20 collections, she was cherished by readers, and was the recipient of numerous awards, including the 1984 Pulitzer Prize for American Primitive, and the 1992 National Book Award for New and Selected Poems, Volume One. She led workshops and held residencies at various colleges and universities, including Bennington College, where she held the Catharine Osgood Foster Chair for Distinguished Teaching until 2001. It was her work as an educator that encouraged her to write the guide to verse, A Poetry Handbook (1994), and she went on to publish many works of prose, including the New York Times bestselling essay collection, Upstream (2016). For her final work, Oliver created a personal lifetime collection, selecting poems from throughout her more than fifty-year career. Devotions was published by Penguin Press in 2017.
Her poetry developed in close communion with the landscapes she knew best, the rivers and creeks of her native Ohio, and, after 1964, the ponds, beech forests, and coastline of her chosen hometown, Provincetown. She spent her final years in Florida, a relocation that brought with it the appearance of mangroves. "I could not be a poet without the natural world," she wrote. "Someone else could. But not me. For me the door to the woods is the door to the temple." In the words of the late Lucille Clifton, "She uses the natural world to illuminate the whole world."
In her attention to the smallest of creatures, and the most fleeting of moments, Oliver's work reveals the human experience at its most expansive and eternal. She lived poetry as a faith and her singular, clear-eyed understanding of verse's vitality of purpose began in childhood, and continued all her life. "For poems are not words, after all, but fires for the cold, ropes let down to the lost, something as necessary as bread in the pockets of the hungry."
When Death Comes
When death comes
like the hungry bear in autumn;
when death comes and takes all the bright coins from his purse
to buy me, and snaps the purse shut;
when death comes
like the measle-pox;
when death comes
like an iceberg between the shoulder blades,
I want to step through the door full of curiosity, wondering:
what is it going to be like, that cottage of darkness?
And therefore I look upon everything
as a brotherhood and a sisterhood,
and I look upon time as no more than an idea,
and I consider eternity as another possibility,
and I think of each life as a flower, as common
as a field daisy, and as singular,
and each name a comfortable music in the mouth,
tending, as all music does, toward silence,
and each body a lion of courage, and something
precious to the earth.
When it's over, I want to say: all my life
I was a bride married to amazement.
I was the bridegroom, taking the world into my arms.
When it's over, I don't want to wonder
if I have made of my life something particular, and real.
I don't want to find myself sighing and frightened,
or full of argument.
I don't want to end up simply having visited this world.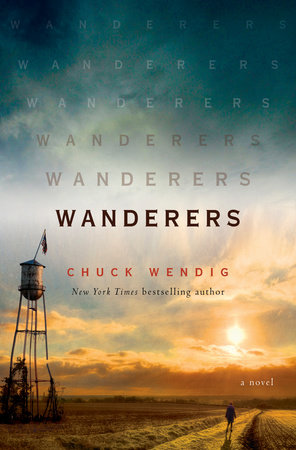 This interview was done at New York Comic Con 2018.
We caught up with Chuck Wendig, author of the Star Wars Aftermath Trilogy, to chat about Star Wars, Cantina Bartenders, and, of course, sandwiches.
Keith Rice: Can you share what you are working on now with us?
Chuck Wendig: Sure, sure. I have a stand-alone in 2019, in July, with Del Rey – who published me for Star Wars. I guess we can call it a sci-fi/horror epic kind of thing. Think of it as a little bit of Stephen King, a little bit of Station Eleven, a little bit of The Stand, with a vein of Michael Crichton throughout.
KR: You're speaking my language.
CW: Good, good! It's epic. It's a big book. I think in manuscript form, it's almost 1200 pages. It's called Wanderers, and I am very excited about that. Then this weekend [October 6th, 2018], I have the premiere of "You Might Be the Killer" on Syfy which I wrote with Sam Sykes. We randomly tweeted back and forth this slasher/serial killer story, we improved it and it got optioned for film. So, the lead characters are Sam and Chuck and Chuck is being played by Alyson Hannigan – of all the things in the world.  That's happening, just proving that 2018 is truly the dumbest timeline.
KR: You wrapped up the Aftermath Trilogy last year, how would you describe the series for readers who haven't picked up it yet?
CW: Aftermath is a new trilogy set between the end of Return of the Jedi and the beginning of The Force Awakens. It takes us up to and includes the Battle of Jakku. And it's about that sort of slow collapse of the Empire and the rise of the new Republic. And it sort of has a vibe in there that speaks to the Nazi hunters after World War II who tracked down all the Nazi war criminals across world. There is a group that takes on the task of finding some of the fallen Imperials and they get caught up in all of the dynamics with the new Republic and falling Empire.
KR: What was it like taking on such a pivotal time in the Star Wars universe?
CW: Awesome. It was amazing. It was great. I really don't know what to say beyond that.  Like I have no complaints other than the surprise that they let me do it.
KR: What was the process like coming into something as well-established as Star Wars?
CW: It wasn't just that Star Wars is so well-established because in some ways it wasn't, and that sounds strange given what we know about Star Wars. But Star Wars, after it was picked up by Disney, was a cleaner slate than it was five years previously. So, that actually allowed me more freedom in many ways than if we had been constrained by 100, 200, 500 books and other properties. The TV shows, films, and one or two books were able to kind of inform what we did. But of course the other trick was because we were building into The Force Awakens, there were issues there with secrecy about what they could tell and what they couldn't tell. For instance, we had the character of Temmin Wexley in Aftermath who eventually becomes Snap Wexley – Snap being a nickname – in The Force Awakens.  It was sort of like playing chess with someone that you can't see. So, you're always trying to figure out what you're allowed to do and what you're not allowed to do, so it's kind of a neat process of discovery.
KR: What made you want to take on the Cantina Bartender for A Certain Point of View?
CW: I was always fascinated because we didn't really get a good sense of why droids were a problem until the "Clone Wars" – you know the films and the "Clone Wars" show. This guy seem to hate them; he was very mad at droids. So, I thought this is a good opportunity to connect those two eras, but obviously there is some grave distrust with droids that has been sewn across the galaxy and this guy is real salty about it.
KR: So you've been crazy busy since the debut of your first novel. Between novels, comics, your blog, sandwich making …
CW: Yeah, sandwich making, that's really taking over [laughs].
KR: How do you balance everything?
CW: I am fortunate in that this is my full time job, so all of my time is there to devote. I mean, outside of like my son and my wife and whisk(e)y, and also sandwiches. I have a lot of time to devote to doing this stuff. Mostly it's just trying to strategize going forward, having a long plan forward and a long tail behind that sort of keeps me going.
KR: So mostly it's just …
CW: Having time to strategize, going forward, and having a long plan forward and a long tail behind me and that sort of keeps me going.
KR: Okay, so I have ask how did the Wendigo come about?
CW: There was an article in the New York Times that I think was just like "bleh."  You know the New York Times will do things like "Wow, let's make guacamole out of peas," and everyone's like "bleh." And I'm on board with the "bleh," but I also feel like you should keep an open mind about things. They were like "a new, cool sandwich is this old sandwich with peanut butter and pickles."  I mean, my grandmother used to eat this sandwich. And then I was like "that sounds sort of disgusting." But, then I thought, "well, maybe it's not, though."  When you think about Thai food it has that sort of sourness and then the peanut sauce. Eh, yeah, I thought it could kind of work. So, I try it and it was delicious. Then I was discussing it with other people, and they were asking "what if mayo was involved" because mayo is food lube. Really its only function is helping food slide down your gullet.  Peanut butter can be a little forbidding, so I added the mayo.  Then I was like, "well, this does need bacon because why not." It really becomes almost like a Thai sandwich. You got all these taste factors going into it. Really, you know, that's where it was. I put it out there and people were like "you're disgusting" and I'm like "well, try it" and they're like "well, that's disgustingly delicious!" Yep.
Check out Chuck Wendig's Wanderers, out in July 2019!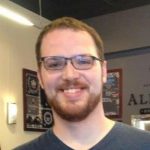 Keith Rice is a West Virginia native and a freelance writer residing in Philadelphia with his lovely, if oft exasperated wife and three cats. Keith fosters an enthusiastic appreciation for beer and scotch, collects comics, and most importantly is an avid reader and movie lover. Oh, he's a pretty big fan of sci-fi and fantasy as well. Drop him a line @Keith_Rice1.