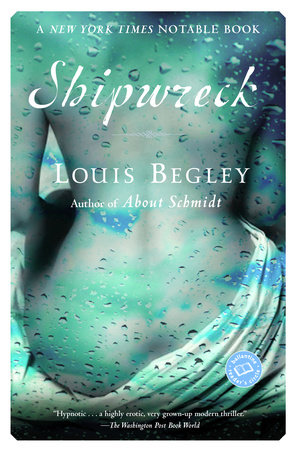 READERS GUIDE
Questions and Topics for Discussion
1. John North has been faithful to his wife. Why does he suddenly turn adulterer?
2. Considering John North's obsession with Léa, are you skeptical of his love for his wife?
3. May North's resentment of Lydia's family provide a motive for his betrayal of Lydia? Or does North obsess about Léa because he has decided that his own work is without value?
4. From what you know of John North's parents, can you imagine his upbringing? How has it affected his character?
5. John North will not accompany Lydia to Japan. Why? What is the effect on his marriage?
6. Will John North and Lydia live happily forever after?
7. Despite his conviction that his novels are without literary merit, North works with great concentration on his subsequent novel, Loss. Does this give the lie to his self-deprecation?
8. Throughout the book, there are foreshadowings. John North tells a story from Daniel Deronda: Gwendolyn does not throw the rope to the drowning Grandcourt, deliberately withholding
it. "I cannot tell you the resonance of this scene within me." In another place, he tells Léa that if Lydia finds out, "I believe I will kill you"—and "I will kill you if you come near Lydia." Did you expect something like the conclusion?
9. "I had fallen in love," says John North after his first erotic encounter with Léa. Is he in love?
10. John North has no friends to play squash with. Does he have friends?
11. After John North abandons Léa to the sea, he rolls the dice on his own drowning. Is his gamble in character?
12. Is Léa dead?
13. Will Bunny Frank's "obituary envy" alter John North's feelings about the Frank family?
14. John North tells his listener, in the novel's last line, "You know more about me now than anyone else alive." Does this sentence in effect end the novel?
15. Imagine the rest of John North's life.
16. As a little boy evading Nazis in Poland, Louis Begley had to think ahead, planning every move. His prose style has been called lapidary. Can we associate this quality with the watchfulness and deliberation that he had to practice as a child?
Back to Top