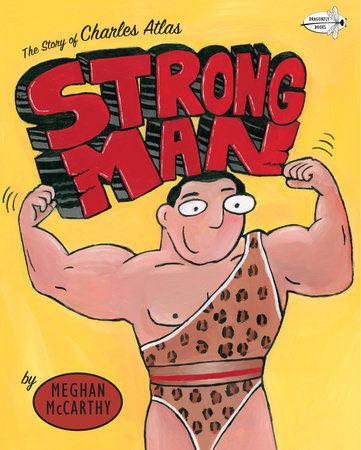 Strong Man
The Story of Charles Atlas
The Story of Charles Atlas
By Meghan McCarthy

By
Meghan McCarthy
By Meghan McCarthy

By
Meghan McCarthy
Best Seller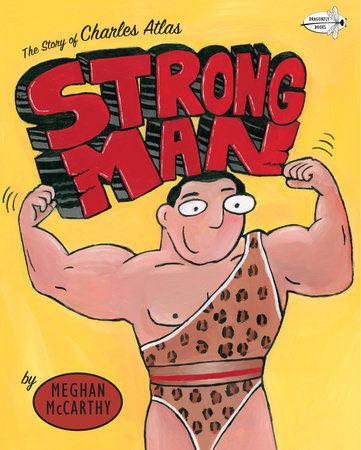 Paperback
Jan 06, 2015 | ISBN 9780553113549
*This format is not eligible to earn points towards the
Reader Rewards
program
Paperback

$7.99

Jan 06, 2015 | ISBN 9780553113549 | 5-8 years

*This format is not eligible to earn points towards the

Reader Rewards

program
Inspired by Your Browsing History
Also in Children's Picture Books
Praise
Starred review, Kirkus Reviews, May 15, 2007:
"[B]oth the humor of the illustrations and the accretion of cool Atlas facts … keep things light without undercutting the author's genuine admiration for the man."

Starred review, Booklist, June 1 and 15, 2007:
"[A] cheerful introduction to a cultural legend whose messages about self-respect and healthy choices are just as timely today as they were 50 years ago."

Starred review, School Library Journal, July 2007:
"This colorful book captures both the essence and mystique of an American icon."
Back to Top