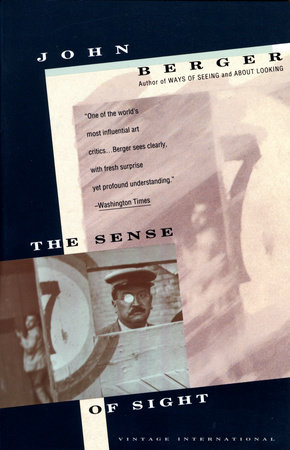 The Sense of Sight
By John Berger

By
John Berger
By John Berger

By
John Berger
Best Seller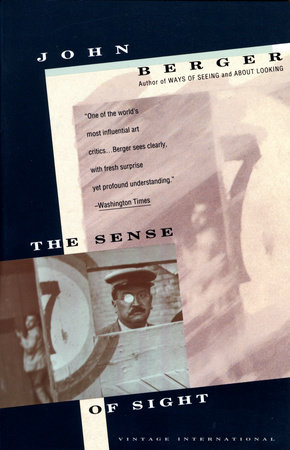 Paperback
Nov 30, 1993 | ISBN 9780679737223
Paperback

$18.00

Nov 30, 1993 | ISBN 9780679737223
People Who Read
The Sense of Sight

Also Read
Inspired by Your Browsing History
Praise
"[Berger is] a writer one demands to know more about…an intriguing and powerful mind and talent." — The New York Times

With this provocative and infinitely moving collection of essays, a preeminent critic of our time responds to the profound questions posed by the visual world. For when John Berger writes about Cubism, he writes not only of Braque, Leger, Picasso, and Gris, but of that incredible moment early in this century when the world converged around a marvelous sense of promise. When he looks at the work of Modigliani, he sees a man's infinite love revealed in the elongated lines of the painted figure.

Ranging from the Renaissance to the conflagration of Hiroshima; from the Bosphorus to Manhattan; from the woodcarvers of a French village to Goya, Durer, and Van Gogh; and from private experiences of love and of loss to the major political upheavals of our time, The Sense of Sight encourages us to see with the same breadth, courage, and moral engagement that its author does.
Back to Top