Plutarch's Lives, Volume 1 Reader's Guide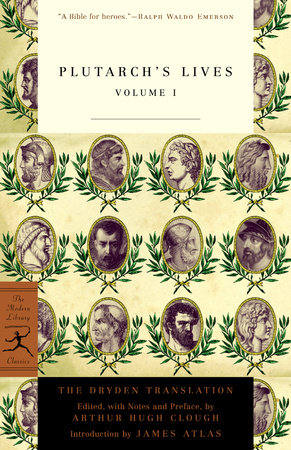 Plutarch's Lives, Volume 1 Reader's Guide
READERS GUIDE
Questions and Topics for Discussion
1. As Plutarch says in the beginning of his Life of Pericles, "Such objects we find in the acts of virtue, which also produce in the minds of mere readers about them an emulation and eagerness that may lead them on to imitation." Can these lines be said to encapsulate Plutarch's project in writing the Lives? How is Plutarch more a moralist than a historian? How are morals and virtue central to the lives you have read?
2. Although Plutarch's Lives are, without a doubt, one of the greatest historical works of antiquity, Plutarch has often been criticized as an inaccurate historian, for including apocryphal anecdotes, citing facts from questionable sources, and especially for ignoring historical events that would contradict his depiction of the figure. Do these lapses in historical accuracy weaken the credibility of the Lives? Do they strengthen them by reinforcing his purpose in writing? Are such modern concerns about historical methods even applicable to a writer of antiquity?
3. Attempt to characterize Plutarch's moral beliefs as they are revealed in the Lives. What traits does he most esteem, and what traits does he most condemn? How does he depict these traits in the men he describes, and what is the lesson to be drawn from each depiction? Does he have moral consistency from one life to the next? To what extent do you believe these morals to be held by his contemporaries as opposed to a modern readership?
4. In the case of the "Parallel Lives," what purpose is served by the structure of Plutarch's biographies? Why dedicate a passage to their comparison? What were the criteria upon which he based his comparisons? Why did he choose to compare these particular figures to one another? Finally, why would Plutarch always choose one Roman and one Greek figure to compare? Was it to show the similarity of the two cultures to his Greek or Roman audiences, or was it for an entirely different reason?
5. While the bulk of Plutarch's Lives is concerned with historical figures, Plutarch also includes biographies of several mythological characters who held an important place in the history of Greece and Rome. What function is served by the lives of these mythological figures? How are these lives fundamentally different from the other lives he recounts? Does their inclusion weaken the historical believability of the Lives? Would it have done so for an audience of Plutarch's contemporaries?
Back to Top