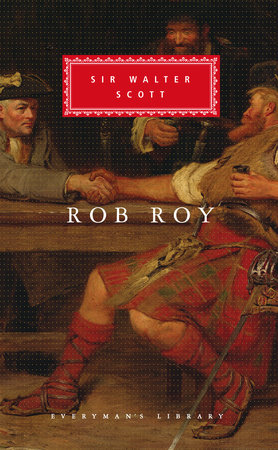 READERS GUIDE
Questions and Topics for Discussion
1. 1. In an essay about Rob Roy, William Hazlitt wrote, "Sir Walter [Scott] has found out (oh, rare discovery!) . . . that there is no romance like the romance of real life." What elements of romance pervade the novel?
2. 2. Frank Osbaldistone, the son of a wealthy businessman who joins up with the outlaw Rob Roy MacGregor on the Scottish Highlands, is both a complexly drawn character and an allegorical figure. How does the novel succeed in combining realism and allegory? Does the characterization of Rob Roy share these traits?
3. 3. Many critics praise Rob Roy for its narrative suspense. How does Scott use suspense and tension to propel his story along? Where do the climaxes occur? Do the final secrets offer a satisfying denouement to the modern reader?
4. 4. One of the novel's great themes is the interaction between two cultures and peoples, the English and the Scots. How does Scott represent the friction and fascination that occur when two cultures meet? Although the novel takes place in Britain, can you find analogies to other parts of the world?
5. 5. What role does Diana Vernon play? How does Scott's portrayal of her compare with his descriptions of Osbaldistone and Rob Roy?
6. 6. Nature plays an important part in the novel. How does Scott characterize nature? What do these characterizations evoke?
7. 7. Since its original publication in 1817, Rob Roy has garnered widely different opinions from readers and literary critics. The novel was immediately popular in Britain and throughout Europe and America, and has remained so for nearly two hundred years. At the same time, many critics lambasted it upon publication, citing its loose plotting and artless structure as its greatest flaws. This debate continues even today. Is Rob Roy a popular novel? What does that mean? Does that change how a book is read? What other books share this fate?
From the Trade Paperback edition.
Back to Top