Still Points North Reader's Guide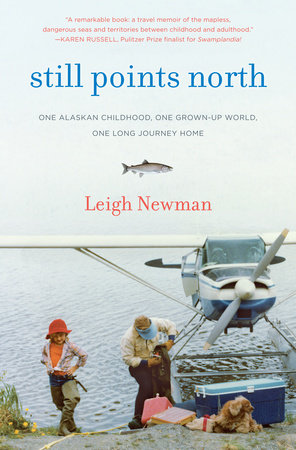 Still Points North Reader's Guide
READERS GUIDE
<html />
Questions and Topics for Discussion
1. In the beginning, the author describes events and objects as belonging to either an "Inside" or "Outside" world. What do these divisions represent? Do the two halves ever change or overlap? 
2. Leigh's childhood is split between two very different worlds.  How do you think her life would have been different if she had only grown up in Alaska, or only in Baltimore? What did the combination of these experiences give her?
3. Leigh begins Part II "The Middle of the Woods" with the memory of swimming with a dolphin family. Why do you think she chose this story as a transition to the adult part of her memoir? 
4. Acquiring Leonard the dog and a more homelike new apartment represent an important life change for Leigh. What do they signify? Have you had any similar markers of transitional moments in your life?
5. Despite the belief that opposites attract, Leigh and Lawrence seem to get along because of their similarities. What does Lawrence provide for Leigh and vice versa? How does their relationship change over time? 
6. Leigh insists on catching a king salmon despite her admitted indifference to the fish. Why do you think this is? What does catching a king salmon mean for Leigh and her Great Alaskan life? Have you ever done something like this?
7. Leigh and her mother have a complex relationship.  What does her mom's commitment to finding the wedding dress help Leigh understand?
8. Why is the scene in the Parisian flower shop an important moment for Leigh? What does she learn?
9. On page 125 Leigh realizes, "That's the thing about parents…you don't have to see them all that much to imitate them." In what ways do the characters in this memoir imitate their parents?
10. How does Leigh's relationship with her father transform over the course of her life? What were the most influential moments? What has she learned about her father and herself by their conversation in Chapter 15?
11. Why is Nana such an important character to Leigh? How does she compare to Leigh's other grandmother, Maybelle? Why are both important in shaping the author's development?
12. On page 220, Leigh wonders "how long do you have to live somewhere for it to be home?" How would you answer her question?
13. Of all the themes in the memoir—wanderlust, travel, family, home, and love in all its permutations—which did you find the most compelling? Why?
Back to Top