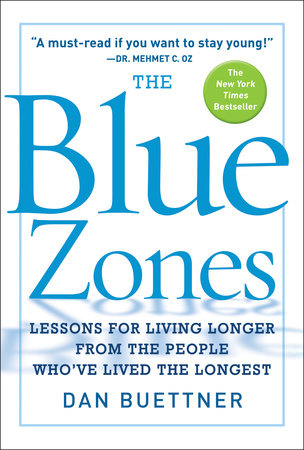 The Blue Zones
Lessons for Living Longer From the People Who've Lived the Longest
Lessons for Living Longer From the People Who've Lived the Longest
Lessons for Living Longer From the People Who've Lived the Longest
By Dan Buettner

By
Dan Buettner
By Dan Buettner

By
Dan Buettner
By Dan Buettner

By
Dan Buettner
Best Seller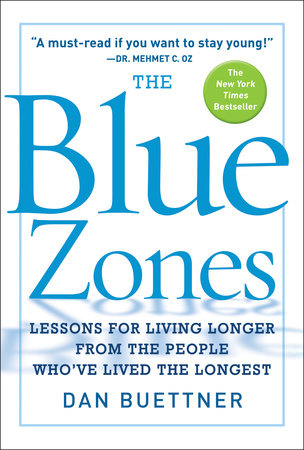 Apr 21, 2009
|
ISBN 9781426204005
*This title is not eligible for purchase to earn points nor for redemption with your code in the
Reader Rewards
program
Buy the Hardcover:
Inspired by Your Browsing History
Buy other books like The Blue Zones
Praise
"The Blue Zones is one of the most important and engaging stories you will ever read! With Dan Buettner as your intrepid narrator, you will visit locations where people are living the longest, healthiest lives anywhere on the planet. More importantly, you will learn how to immediately incorporate those lessons from faraway places into your very own life. When I hosted the documentary Chasing Life, Dan Buettner was the man we looked to for advice. Now, you have all of it at your fingertips. Inside: the secret to a long life."—Sanjay Gupta, M.D.

"Eat less. Make family a priority. Banish stress. I figured it should be no problem to follow most of the common-sense tips that Dan Buettner outlines in The Blue Zones: Lessons for Living Longer From the People Who've Lived the Longest."—New York Times

"A must-read if you want to stay young! Buettner teaches us the secrets of the world's longest-lived cultures and how they can turn back your biological clock."—Mehmet C. Oz, M.D.

"This book gives you practical tips for living long and well—the essential components of lifestyles in those areas of the world where healthy aging is the rule. I recommend it."—Andrew Weil, M.D.

"Dan Buettner takes us on a journey to explore the secrets of longevity and in so doing introduces us to a world of joy in aging…at 91, this is very good news!"—Walter Cronkite.
Back to Top