No Child of Mine Reader's Guide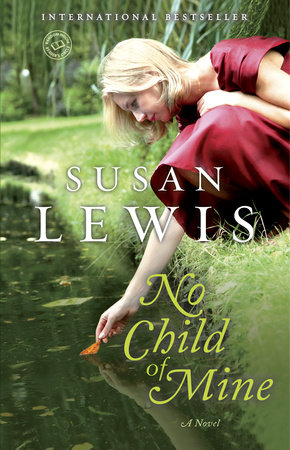 No Child of Mine Reader's Guide
READERS GUIDE
Dear Reader,

It probably won't surprise you to learn that this wasn't always an easy book to write. I'm sure at times you didn't find it easy to read either. Little Ottilie's story touched me deeply in its creation, perhaps more than any other book I've written.

Thank you for staying with her and Alex. Abandoning them, which would have been the less challenging option, would have felt as though we'd abandoned all the children who experience the same sort of tragedy in their lives. None of us would want to do that, though it's true we'd often like to bury our heads in the sand and pretend it's not happening.

My decision to tackle this difficult subject came about because of how frequently we see social workers being lambasted in the news. Sometimes this will be deserved, but more often than not we don't get to hear the whole story. Therefore we have no idea how bureaucracy, inflexible rules and regulations, and manipulative adults might have made it all but impossible for them to act even when their instincts are telling them they must. I didn't meet a single social worker during my research who didn't care passionately about the children in their caseload; Alex herself is based on one of them (though I must stress that Ottilie's case is purely fictional).

Indeed, because this is fiction I have been able to make some good finally emerge from the horror of Alex and Ottilie's situation and to show that love can turn up in the most unexpected of ways.

It is, of course, a huge pity that this doesn't happen for far too many children, but I felt it was extremely important to try to leave you, the reader, with a sense of hope in your hearts.

Now that I have said that, it might interest and perhaps please you to hear that there is a sequel, already written, entitled Don't Let Me Go. Obviously I won't give anything away here, but I hope you'll agree that there needed to be more.

Once again, I thank you for choosing to read one of my books, especially this one. It matters a great deal to me what you think of it, so if you would like to be in touch please don't hesitate. You can reach me through the contact link on my website, www.susanlewis.com, or on the official Susan Lewis Facebook page, www.facebook/susanlewisbooks.


A Conversation with Susan LewisRandom House Reader's Circle:
 ​What made you want to become a writer?

Susan Lewis:
 It's something I instinctively felt would happen one day, though I didn't do much about it until I began working in TV drama. Editing scripts, pulling together story lines, and dreaming up characters and their backgrounds was something I enjoyed so much that when an agent suggested I turn one of my projects into a book, I decided to give it a go. That book was never published, but the bug had bitten and the rest, I guess, is history.
RHRC:
 ​Describe your routine for writing and where you like to write, including whether you have any little quirks or funny habits when you are writing.
SL:
 I have a study at home that overlooks a beautiful spread of lower Cotswold countryside, and I aim to be there by ten each morning, through until six or seven in the evening. For a long time I wrote seven days a week, taking a break only when I was so exhausted I couldn't do any more. Now I pace myself a little better by doing only five or six days, but even that is pretty grueling. I don't have any quirks particularly, but I do have a very bad but thoroughly enjoyable habit of drinking a glass or two of wine when I read back over what I've written during the day.
RHRC:
 ​What themes are you interested in when you're writing?
SL:
 I'm always interested in the strange or terrible things fate inflicts on innocent people and how courageously (or not) they strive to overcome them.
RHRC:
 Where do you get your inspiration from?
SL:
 The most obvious source of inspiration is life itself. Added to that there are certain authors I find very inspirational in the way they write, such as Lionel Shriver, Jodi Picoult, Anita Shreve, Susan Howatch, and Irène Némirovsky, whose book Suite Française played a very big part in my own book
A French Affair.

RHRC:
 How do you manage to get inside the heads of your characters in order to portray them truthfully?
SL:
 It's all done through imagination, I guess I can't think that there would be any other way.
RHRC:
 ​Do you base your characters on real people? And if not, where does the inspiration come from?
SL:
 Very occasionally they're based on people I meet, but as a real character is so highly complex, it would only ever be one or two aspects of them. I guess you could say that personality traits are perhaps more inspiring than actual characters.

RHRC:
 ​What's the most extreme thing you've ever done to research your book?
SL: 
I once allowed myself to be locked up in a Filipino jail when researching
Last Resort
that was pretty scary, and it didn't smell too good either!
RHRC:
 ​What aspect of writing do you enjoy most?
SL:
 I enjoy it all, especially when exciting and pivotal things happen that I hadn't seen coming!
RHRC:
 What's the best thing about being an author?

SL:
 For me it would definitely be doing the second draft, when all the really hard work is done and the smoothing out is under way. After that comes a lovely freeing time when I hold on to the book before giving it to my editor this is a period when there is no pressure at all, or anxiety about whether or not she is going to like it. That begins the moment I send it from my computer to hers.
RHRC:
 ​What advice would you give aspiring writers?
SL:
 Probably that you have to be serious about writing to make it work, not simply think "I'm going to write a bestseller" or "I'd write a book if I only had time." It takes a huge amount of dedication and belief in yourself; if you have that, then I think the best advice I could give is pay great attention to your characters and who they are, and don't forget to listen to them. It's uncanny how often they'll help out when you find yourself stuck.

RHRC:
 ​What is your favorite book of all time and why?
SL:
 There are many books I could list here, but I'm going to settle for
Suite Française
, because it's the only book I've ever finished reading and then gone straight back to the beginning to read it again.
RHRC:
 ​If you could be a character in a book, or live in the world of a book, who or where would you be?
SL: 
I wouldn't mind being one of Georgette Heyer's heroines back in Georgian times, but as they didn't have much in the way of anesthetic then, perhaps I'd rather be Claudine in my own book Darkest Longings.
Questions and Topics for Discussion
1. Alex and Ottilie have a powerful connection. What draws Alex to Ottilie in the first place? And what draws Ottilie to Alex?
2. What role do you think Mrs. Wade's childhood had on her life as an adult? What about Alex's? What role do you think childhood experiences (both positive and negative) have in our future lives?
3. What did you think of the structure of alternating chapters between Alex's life and Ottilie's life?
4. Anna, Alex's mother, has not contacted her in more than twenty years in order to protect her, which is hard for Alex to understand. Do you think Anna abandoned Alex, or was she right to avoid contacting her until her ex-husband's death?
5. Alex keeps her breakup with Jason a secret from her friends and family for as long as possible. Why do you think that is?
6. When Alex finds out who her true father is, her whole outlook on her past changes. What role did this play in Alex's self-image?
7. Alex has no patience for her supervisor's obsession with rules and paperwork, and Wendy thinks Alex considers herself to be above everyone else. Do you think either Alex or Wendy is entirely in the right here?
8. Of all the children she sees in so many difficult situations, why do you think Alex chose to save Ottilie? What pushed her over the line in this case?
9. What would you have done if you were in Alex's position?
10. Were you surprised at the ending? What did you expect?
11. There are many themes in this novel—abuse, trauma, resilience, motherhood and family bonds, among others. Which one affected you the most? Which do you think is the most important?
12. Did the novel spark any ideas for changes in the child protection and foster care system? Has it changed your opinion about it?
Back to Top