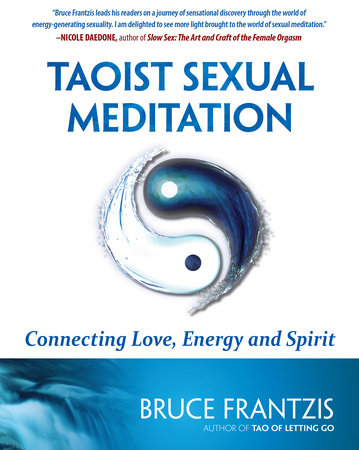 Taoist Sexual Meditation
Connecting Love, Energy and Spirit
By Bruce Frantzis

By
Bruce Frantzis
Best Seller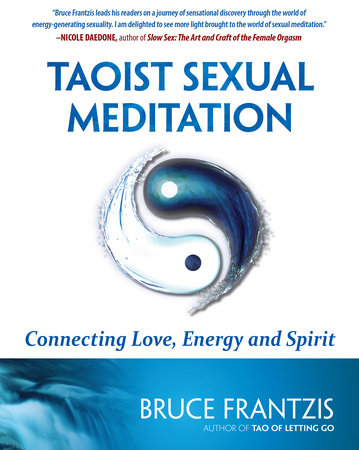 Nov 20, 2012 | ISBN 9781583944950
*This title is not eligible for purchase to earn points nor for redemption with your code in the
Reader Rewards
program
Buy the Paperback:
Inspired by Your Browsing History
Praise
"Bruce Frantzis leads his readers on a journey of sensational discovery through the world of energy-generating sexuality. I am delighted to see more light brought to the world of sexual meditation."
–Nicole Daedone, Author of Slow Sex: The Art and Craft of the Female Orgasm

"Taoist Sexual Meditation will inspire you to give and receive sexual pleasure in both ordinary and extraordinary ways. Using the powerful, time-honored Taoist concepts and techniques provided, you'll master skills to gain more sensation, intimacy, and delight for yourself and your partner. I highly recommend this book to anyone seeking greater satisfaction and joy in their lovemaking."
–Patricia Taylor, PhD, author of Expanded Orgasm: Soar to Ecstasy at Your Lover's Every Touch 

"In this finely crafted book, Tao adept Bruce Frantzis provides us with both the theory and practice of Taoist esoteric sexual teachings. Whether it's the sensual or the spiritual aspect of sex that turns you on most, you'll find clear guidance and sound advice in these pages." 
–Daniel Reid, author of The Tao of Health, Sex, and Longevity 

"Against the trendiness of works on 'Tantric sex' that are fashionable, glitzy, and almost vacuous, Taoist Sexual Meditation is a pleasurable book, yet one that is to be read by the serious spiritual seeker who knows that within the lived experience of our erotic body lies the path to living life in love, freedom, and joy." 
–Barnaby B. Barratt, PhD, DHS, past president of the American Association of Sexuality Educators, Counselors, and Therapists and author of Liberating Eros and What Is Tantric Practice?
Table Of Contents
Contents:
1. Sex in Modern Times
2. The Tao of Sex
3. Sexual Compatibility and the Five Elements
4. Activating Yin and Yang
5. Dissolve into Emptiness
6. The Higher Potential of Sex
7. Taoist Sexual Cannon
8. Day by Day: Practice Is Perfect
Back to Top