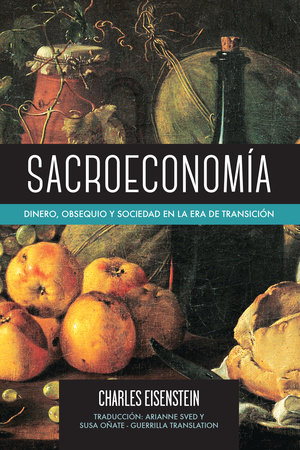 Sacroeconomía
Dinero, Obsequio y Sociedad en la Era de Transición
Dinero, Obsequio y Sociedad en la Era de Transición
By Charles Eisenstein
Translated by
Arianne Sved

and

Susa Oñate



By
Charles Eisenstein


Translated by

Arianne Sved

and

Susa Oñate



By Charles Eisenstein
Translated by
Arianne Sved

and

Susa Oñate



By
Charles Eisenstein


Translated by

Arianne Sved

and

Susa Oñate




Best Seller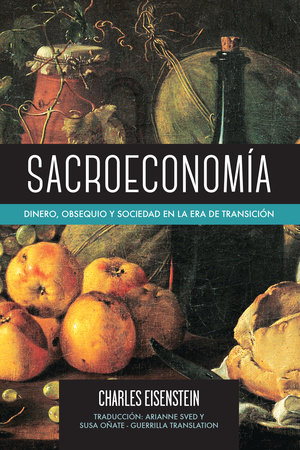 Paperback
Apr 14, 2015 | ISBN 9781583948835
Paperback

$22.95

Apr 14, 2015 | ISBN 9781583948835
*This title is not eligible for purchase to earn points nor for redemption with your code in the
Reader Rewards
program
Inspired by Your Browsing History
Praise
"Este magnífico y bellamente escrito libro es de obligada lectura para todos aquellos que creen que nuestro sistema económico se encuentra en estado terminal y que necesita una regeneración radical y sagrada. Espero que el libro desencadene una conversación seria a nivel mundial sobre cómo podemos reinventar nuestra actitud hacia el dinero".
—Andrew Harvey, autor de The Hope: A Guide to Sacred Activism [La esperanza: Guía del activismo sagrado].
"En mi opinión, Charles Eisenstein promete ser una de las grandes mentes de nuestro tiempo. Rara vez he conocido a una persona que combine tal profundidad filosófica y espiritual con semejante entendimiento de los orígenes culturales e institucionales de las disfunciones, en potencia fatídicas, de la sociedad moderna, así como de las posibles soluciones".
—David Korten, autor de The Great Turning [El gran giro]
"Si buscas un relato persuasivo de lo trascendente que es, y debe ser, la transformación en la nueva era axial que iniciamos, basta leer este excelente libro de Charles Eisenstein, uno de los pensadores integrales más profundos de nuestros días."
—Michel Bauwens, fundador del la Fundación P2P
 "Gracias a sus extensos conocimientos, así como a su entusiasmo, compromiso, diligencia y sensibilidad, Eisenstein se ha convertido en un foco de esperanza para muchos. Este libro, un tesoro rebosante de sabiduría crucial para el mundo afligido en el que vivimos, te abrirá la mente y el corazón."
—Kamran Mofid, doctor en economía y fundador de Globalización para la Iniciativa del Bien Común.
Back to Top