Kit's Wilderness Reader's Guide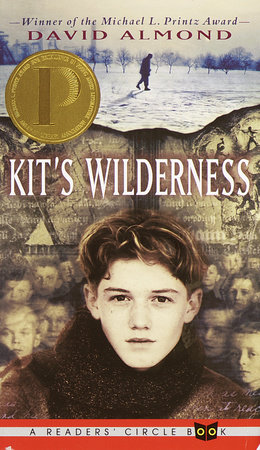 Kit's Wilderness Reader's Guide
READERS GUIDE
The questions that follow are intended to guide readers as they begin to analyze the larger emotional, sociological, and literary elements of this extraordinary novel.
Questions and Topics for Discussion
1. When Kit and his friends play the game they call "Death," they claim they can see the ghosts of children killed in the mine. Are the ghosts that Kit and his friends see real?
2. What do you think makes John Askew, Kit, and Kit's grandfather able to see ghosts?
3. David Almond calls this book Kit's Wilderness. Why? What is Kit's "wilderness"?
4. While studying the Ice Age in school, Kit and his classmates are asked to write a story about a young caveman called Lak. How is Kit's own life similar to the story he writes about Lak? How is it different?
5. What is "the pit"? What do you think it represents?
6. The author sets the story in winter. How do the physical landscape and season reflect the characters'' emotional landscapes and states of mind?
7. Despite his fading memory, Kit's grandfather is always able to recognize Allie. Why? What might she represent for him? What might she represent in the story?
8. When Kit's grandfather gives him treasures from the mine–fossils from the ancient past–Kit slips the ammonite into his pocket and tells himself, "I'd keep it with me always now. A treasure from my grandfather. A gift from the deep, dark past." What other "gifts" does his grandfather bestow upon Kit?
9. John Askew is perceived as a no-good troublemaker by the townspeople. Is he really as bad as everyone thinks he is? In what ways is he darker? In what ways is he lighter?
10. What is the role of storytelling in Kit's Wilderness? How is storytelling used throughout the novel? In what ways?
Back to Top