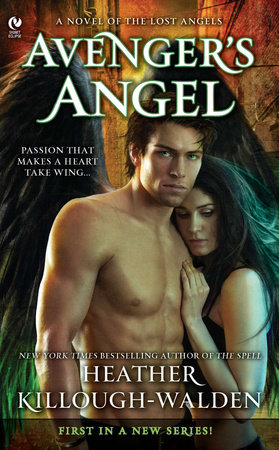 Avenger's Angel
A Novel of the Lost Angels
A Novel of the Lost Angels
By Heather Killough-Walden

By
Heather Killough-Walden
By Heather Killough-Walden

By
Heather Killough-Walden
Best Seller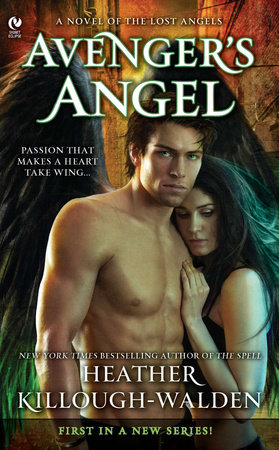 Mass Market Paperback
Nov 01, 2011
*This format is not eligible to earn points towards the
Reader Rewards
program
Mass Market Paperback

$7.99

Nov 01, 2011 | ISBN 9780451235220

*This format is not eligible to earn points towards the

Reader Rewards

program
People Who Read
Avenger's Angel

Also Read
Inspired by Your Browsing History
Praise
"With the launch of her new Lost Angels series, Killough-Walden offers readers a sizzling novel populated with highly intriguing characters, not the least of which is the "villain." Good story pacing, believable characters and sizzling sex add up to an author and a series to watch!" — Romantic Times Book Reviews, Top Pick, 4 1/2 stars

"Avenger's Angel is a fantastic addition to the paranormal romance genre, with sexy Archangels and a strong, beautiful heroine. The world is intriguing and the action is fast-paced. I for one can't wait to read future installments. Fans of paranormal romance will lap this up-a great start to a new paranormal romance series." — Book Chick City

"From the moment I picked up the book I was hooked! Heather Killough- Walden has the rare ability to transform seemingly mundane scenes into moments of pure suspense and intrigue." — Cali Girl Book Blog on Hell Bent

"But perhaps what I love most about this author's writing, is her ability to put an awesome imagination on the page in a way that makes it feel tangible." — Romance with Bite!
Back to Top