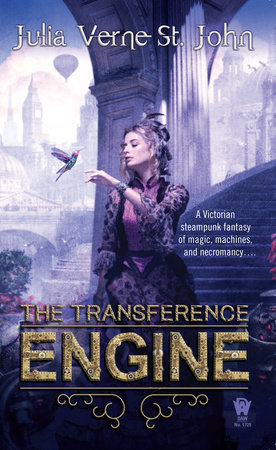 The Transference Engine
By Julia Verne St. John

By
Julia Verne St. John
By Julia Verne St. John

By
Julia Verne St. John
Best Seller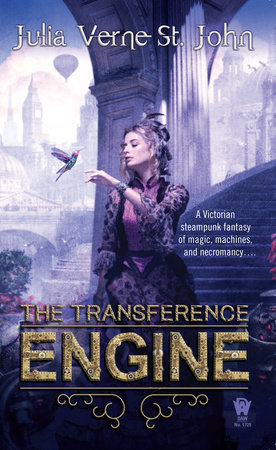 Mass Market Paperback
$7.99
Jul 05, 2016
|
ISBN 9780756409531
*This format is not eligible to earn points towards the
Reader Rewards
program
Jul 05, 2016 | ISBN 9780756409531

*This format is not eligible to earn points towards the

Reader Rewards

program
Inspired by Your Browsing History
Buy other books like The Transference Engine
Praise
"A steampunk romp set in early 19th-century London…. Verne St. John paints an intriguing portrait of London past and introduces a colorful cast of characters…. An enjoyable read." —Publishers Weekly

"It's oddly delightful to read a ripping Victorian, steam-powered yarn set in a world where Byron, Shelley, Polidori, etc., are mostly known…as depraved necromancers and mad scientists." —RT Reviews

"Victorian steampunk fantasy The Transference Engine is interesting because it features two of history's most notable women, but gives their stories a fantastical spin. Verne St. John's interesting snapshot of the past of a steampunk London and the colorful characters contained within the book's pages make The Transference Engine an intriguing fantasy read." —Nerd Much?
Back to Top