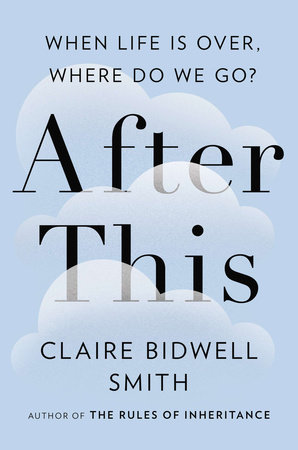 After This
When Life Is Over, Where Do We Go?
When Life Is Over, Where Do We Go?
By Claire Bidwell Smith

By
Claire Bidwell Smith
By Claire Bidwell Smith

By
Claire Bidwell Smith
Best Seller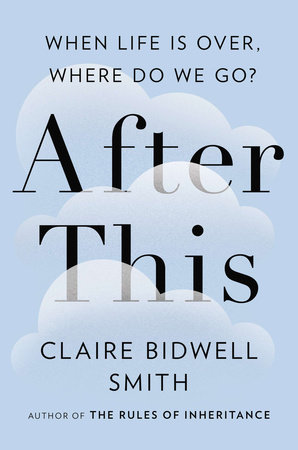 Hardcover
Apr 28, 2015 | ISBN 9781594633065
Hardcover

$25.95

Apr 28, 2015 | ISBN 9781594633065
Inspired by Your Browsing History
Praise
Praise for After This:
 
"With wisdom and grace, Claire Bidwell Smith navigates the mysteries of grief to show us that there is great meaning and even magic to be found in exploring the unknown."
–Maria Shriver, bestselling author of What's Heaven? 
 
"This is the book I wish I had when my husband died. Claire took me on a quest attempting to answer all the crazy questions I had after his death. Engrossing from page one all the way to the very end." –Christina Rasmussen, author of Second Firsts: Live, Laugh and Love Again
 
"Claire Bidwell Smith, with her writer's heart and therapist's mind, has written a stunningly generous book alive with curiosity, humility, skepticism, and bravery. In After This you will teeter on the edge of the Spirit world; and whether you believe, or wish to, or simply can't, Bidwell Smith has written one of the most inspiring books about death you will ever read." –Christa Parravani, author of Her: A Memoir
 
"A transfixing ode to the enigmatic cycle of life and death, After This will resonate with seekers and skeptics alike. Grief therapist Claire Bidwell Smith explores in lyrical prose tricky existential terrain with compelling philosophical persistence, humility, and poise. You will not forget this book." –Aidan Donnelley Rowley, author of Life After Yes

"With deep compassion, profound vulnerability, and transcendent lyricism, Claire Bidwell Smith embraces that which we so often run from in this culture: loss. This is a transformative book that will change the way you think about death, and by extension, life." 
–Jillian Lauren, New York Times bestselling author of Some Girls
 
"In this eloquent, smart, funny and deeply thoughtful book, Claire Bidwell Smith takes us on a powerful journey of discovery.  She asks the most important questions about life, love, death, and what it means to be human, and does so with equal measures of skepticism and a broken-open heart.  By doing so, she becomes an utterly trustworthy guide.  Reader, follow her.  You'll be so glad you did." –Dani Shapiro, author of Devotion and Still Writing
 
"Claire Bidwell Smith's tender journey of love and loss will leave you feeling connected and hopeful." –David Kessler, co-author of On Grief and Grieving with Elisabeth Kübler Ross.
Back to Top