Sleepwalking Reader's Guide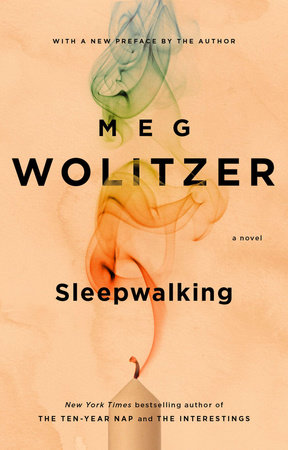 Sleepwalking Reader's Guide
READERS GUIDE
Questions and Topics for Discussion
INTRODUCTION

Published when she was only twenty-three and written while she was a student at Brown, Sleepwalking marks the beginning of Meg Wolitzer's acclaimed career. Filled with her usual wisdom, compassion and insight, Sleepwalking tells the story of the three notorious "death girls," so called on the Swarthmore campus because they dress in black and are each absorbed in the work and suicide of a different poet: Sylvia Plath, Anne Sexton, and Wolitzer's creation Lucy Asher, a gifted writer who drowned herself at twenty-four. At night the death girls gather in a candlelit room to read their heroines' work aloud.
But an affair with Julian, an upperclassman, pushes sensitive , struggling Claire Danziger-she of the Lucy Asher obsession–to consider to what degree her "death girl" identity is really who she is. As she grapples with her feelings for Julian, her own understanding of herself and her past begins to shift uncomfortably and even disturbingly. Finally, Claire takes drastic measures to confront the facts about herself that she has been avoiding for years.
ABOUT MEG WOLITZER
Meg Wolitzer's previous novels include The Wife, The Position, The Ten-Year Nap, and The Uncoupling. She lives in New York City.
DISCUSSION QUESTIONS
Can you relate to the obsessions of Claire Danzinger and her friends-or could a younger version of yourself relate? To what degree do you think their obsessions are linked to their ages or where they are in their lives? What is it about adolescence or the college years that lends itself to this kind of identity-defining fascination?
How might Claire's story have been different if she had never become involved with Julian?
This book was author Meg Wolitzer's debut novel, published in 1982. If you've read any more recent Meg Wolitzer novels, can you see a continuity of style or theme between that book and this novel from earlier in her career?
Wolitzer wrote Sleepwalking while still in college. Does that perspective show in her understanding of her characters? Could the same book have been written by an older writer?
Back to Top