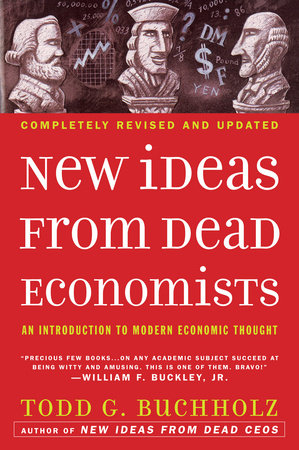 New Ideas from Dead Economists
An Introduction to Modern Economic Thought
An Introduction to Modern Economic Thought
By Todd G. Buchholz
Foreword by
Martin Feldstein
By
Todd G. Buchholz


Foreword by

Martin Feldstein



By Todd G. Buchholz
Foreword by
Martin Feldstein
By
Todd G. Buchholz


Foreword by

Martin Feldstein




Best Seller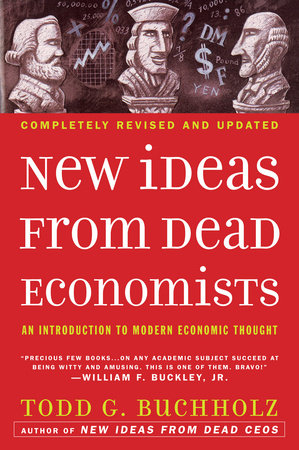 Apr 06, 2007 | ISBN 9780452288447
People Who Read
New Ideas from Dead Economists

Also Read
Inspired by Your Browsing History
Praise
"If you read only one economics book this year, read this one."—Larry Summers, Secretary of the Treasury for President Clinton, Director of the National Economic Council for President Obama
 
"Outstanding… fun to read."—The Wall Street Journal
 
"This wide-ranging survey of economic thought combines a witty and clear exposition with a high degree of accuracy."—Milton Friedman
 
"Precious few books… on any academic subject succeed at being witty and amusing. This is one of them. Bravo!"—William F. Buckley, Jr.
Back to Top