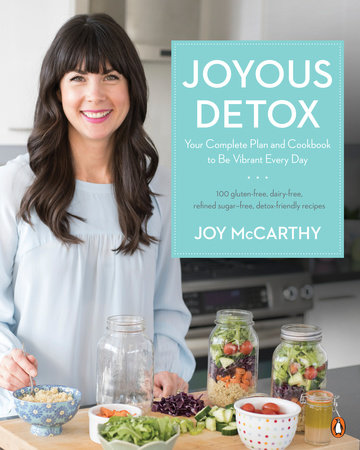 Joyous Detox
Your Complete Plan and Cookbook to Be Vibrant Every Day
Your Complete Plan and Cookbook to Be Vibrant Every Day
By Joy McCarthy

By
Joy McCarthy
By Joy McCarthy

By
Joy McCarthy
Best Seller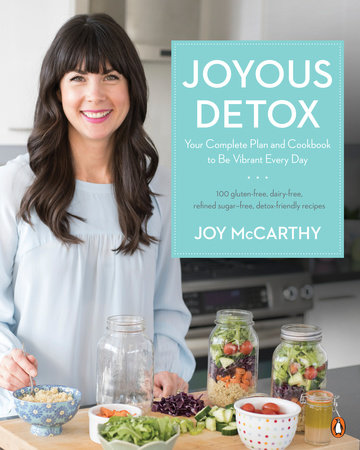 Paperback
Dec 27, 2016 | ISBN 9780143194606
Paperback

$26.00

Dec 27, 2016 | ISBN 9780143194606
Inspired by Your Browsing History
Praise
National Winner for Gourmand World Cookbook Awards 2017 – Diet Books

"Joyous Detox is anything but a drag! With her new book and recipes, Joy proves that cleansing is in fact, a delicious celebration! I appreciate how unbelievably thorough and easy-to-understand the material is, with helpful tips and tricks alongside with inspiring recipes that anyone can make. I think we can all look forward to detoxing now and eating well every day, thanks to this amazing guide!"— Sarah Britton, author of My New Roots
 
"I love Joy's approach to detoxing because she focuses on sharing an abundance of healthy and delicious meal ideas that won't leave you feeling deprived, so you'll be more likely to continue these healthy habits even after your initial detox is over!" —Megan Gilmore, author of Everyday Detox
 
"Joy McCarthy is truly as joyous as she appears. This book is the perfect addition to any health inspired book collection combining practical strategies with simple and delicious recipes that might just transform the Joyous Detox approach into an everyday healthy lifestyle." —Meghan Telpner, bestselling author of The UnDiet Cookbook and Director of The Academy of Culinary Nutrition
 
"Joyous Detox makes healthy eating a joyful experience." —Amelia Freer, Nutritional Therapist and author of Cook. Nourish. Glow.
Back to Top