The Three Musketeers Reader's Guide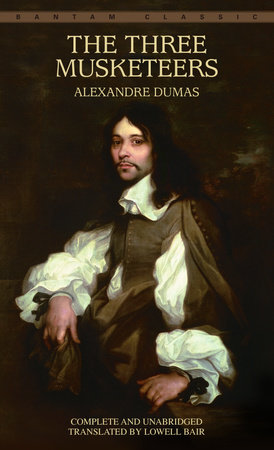 The Three Musketeers Reader's Guide
READERS GUIDE
Questions and Topics for Discussion
1. Discuss Dumas's use of historical events in the novel. Do you think a knowledge of history is necessary or unnecessary in order to enjoy the novel? Discuss the ways in which Dumas alters or takes liberties with real events in order to suit the story. Is his view of history sanitized in any way?
2. Dumas is thought of as the chief popularizer of French Romantic drama. In considering The Three Musketeers, do you think this reputation is an accurate one? How does Dumas use dramatic effect in the novel?
3. Contemporary critics were offended by the scenes depicting vice and violence in the novel. Do you find these scenes arbitrary or not?
4. Many critics have described the musketeers as well-developed stereotypes, but are there ways in which the musketeers transcend these stereotypes? Are there other, perhaps more complex ways of interpreting the four protagonists?
5. Discuss Dumas's female characters, in particular Milady. What is her role in the novel, and what does this reveal about Dumas's views of women, if anything? Does Dumas depict a war between the sexes?
6. How do the chapter endings contribute to Dumas's masterly maintenance of pace? How does this kind of device recall a play, and how does this speak to Dumas's strengths stylistically?
7. In what ways is The Three Musketeers a bildungsroman? Would you characterize the work as a youthful novel?
From the Trade Paperback edition.
Back to Top