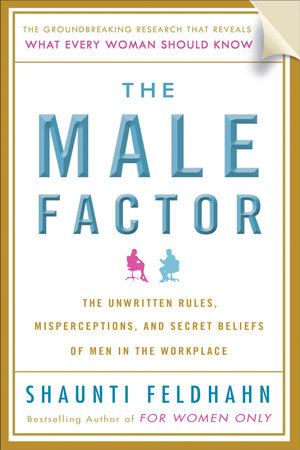 The Male Factor
The Unwritten Rules, Misperceptions, and Secret Beliefs of Men in the Workplace
The Unwritten Rules, Misperceptions, and Secret Beliefs of Men in the Workplace
By Shaunti Feldhahn

By
Shaunti Feldhahn
By Shaunti Feldhahn
Read by
Shaunti Feldhahn
By
Shaunti Feldhahn


Read by

Shaunti Feldhahn




Best Seller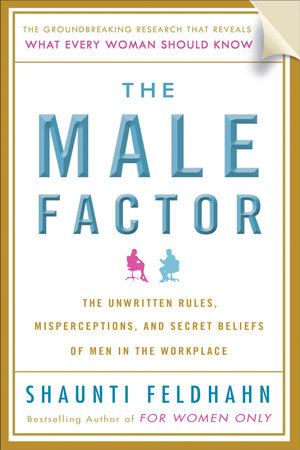 Ebook
Dec 29, 2009 | ISBN 9780307589477
Buy the Audiobook Download:
Inspired by Your Browsing History
Praise
Praise for The Male Factor

"The Male Factor is the singularly best business book for women I've read in years.  This well-researched yet thoroughly readable book is rich with rare insights into how men really see women in the workplace — and how with a few simple adjustments you can even the playing field."  

–Lois P. Frankel, Ph.D., author of Nice Girls Don't Get the Corner Office and See Jane Lead     

"Many times in my career I've been the only female in a meeting or holding a seat on the executive team, and I felt I needed a translator – either to understand my male colleagues or to make sure they understood me. The Male Factor provides that translation. We no longer have to guess at what "makes men tick" in the workplace. Shaunti Feldhahn asked them, and amazingly, they told her!"

–Stacie Hagan, Chief People Officer at Earthlink, Inc.

"Smart, effective communication is what makes for successful leadership and productive workplaces.  The Male Factor sheds light on how subtle and not so subtle gender communication differences can thwart a woman's rise in the workplace. Even minor shifts in communication approach can help women navigate and break through that invisible barrier. There is something here for every woman, no matter where you are in your career."  

— Linda Sawyer, CEO, Deutsch Inc.
Back to Top