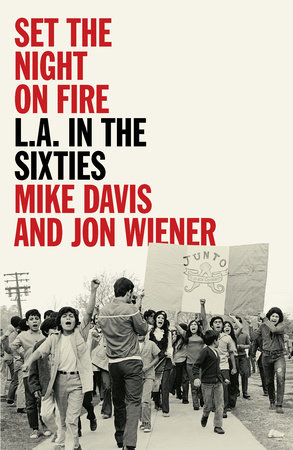 Best Seller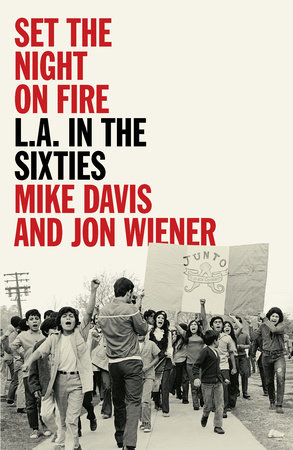 Apr 13, 2021
|
ISBN 9781839761225
YOU MAY ALSO LIKE
QUICK VIEW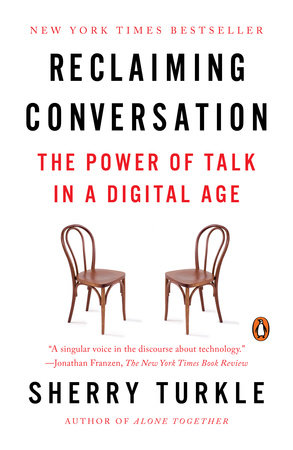 Reclaiming Conversation
Paperback
$18.00
QUICK VIEW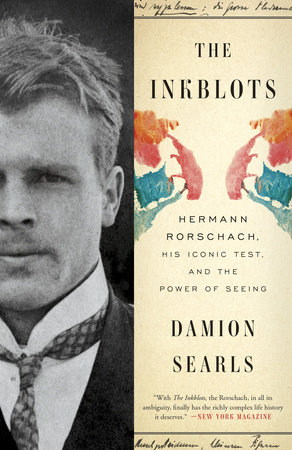 The Inkblots
Paperback
$17.00
QUICK VIEW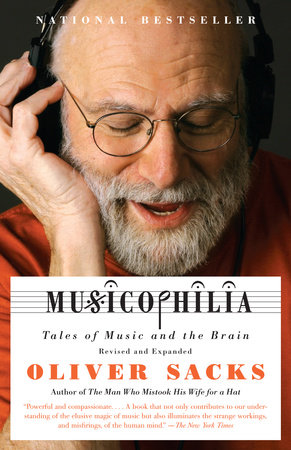 Musicophilia
Paperback
$18.00
QUICK VIEW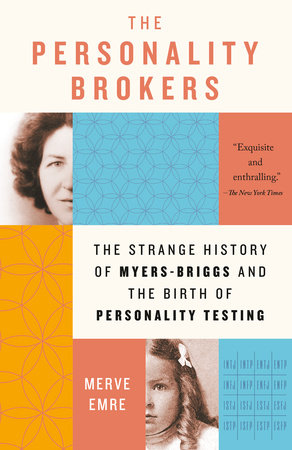 The Personality Brokers
Paperback
$17.00
QUICK VIEW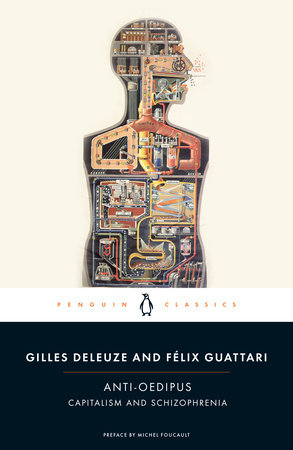 Anti-Oedipus
Paperback
$23.00
QUICK VIEW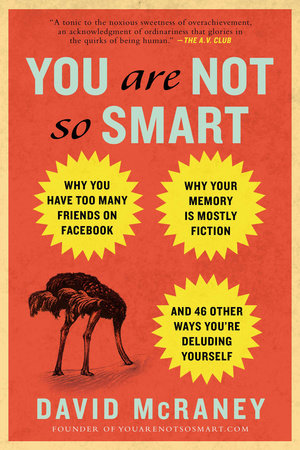 You Are Not So Smart
Paperback
$19.00
QUICK VIEW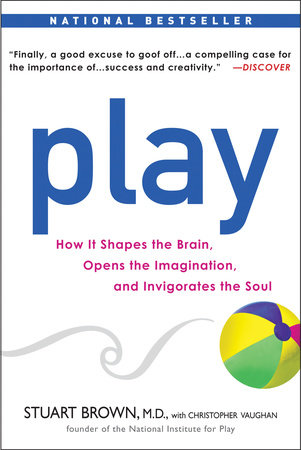 QUICK VIEW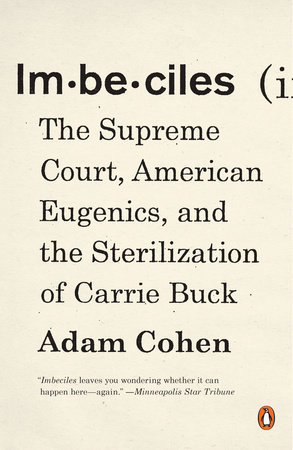 Imbeciles
Paperback
$19.00
QUICK VIEW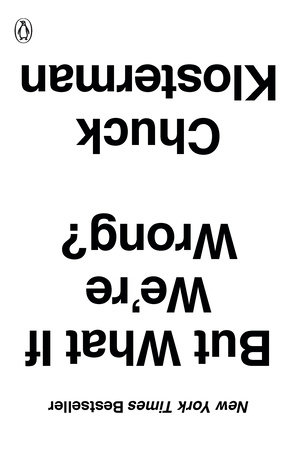 But What If We're Wrong?
Paperback
$17.00
QUICK VIEW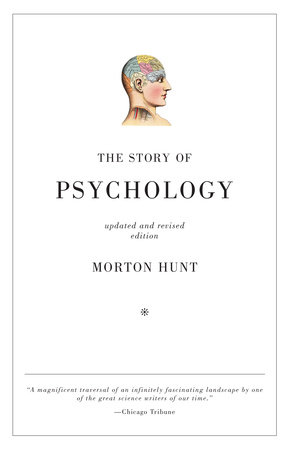 The Story of Psychology
Paperback
$25.00
Praise
"The familiar, monochromatic picture of Los Angeles in the sixties—all Hollywood pop and Didion ennui—required a million people of African, Asian, and Mexican ancestry to be 'edited out of utopia,' as Mike Davis and Jon Wiener put it. What those people actually did, alongside antiwar feminists, high school students, and others, is the heart of this book, and it's a big heart. No one could tell these intersecting stories better than Davis and Wiener, and their book gives us back a great city's greatness in its movements, edges, and other centers, so many of them forgotten."
—Rebecca Solnit, author of Recollections of My Nonexistence: A Memoir

"From the Ash Grove to Aztlán, from the Valley to Vietnam, it's all here. Step inside and meet an amazing array of characters who risked life and limb to drag the City of Angels out of the dark ages. In showing how struggles for free health care, adequate housing, functional schools, racial and sexual liberation, new forms of creative expression, and the human right of freedom from brutal police violence came together into a mighty torrent, Wiener and Davis have written a revolutionary history for an age of continuing contradictions."
—Daniel Widener, author of Black Arts West: Culture and Struggle in Postwar Los Angeles

"Davis's and Wiener's L.A. is not the glossy theme park of mansions, beaches, and glitzed-up noir, but the undercity of outsiders struggling to get out from under the savage police to stake out a place in the sun. Their book is a rare and necessary saga of unsung heroes, vicious authorities, and unpunished crimes—a timely reminder of opportunities seized and opportunities wasted."
—Todd Gitlin, author of The Sixties: Years of Hope, Days of Rage

"This is history from below, in the very best sense, focusing on grassroots heroes and struggles. A magnificent mural of the local Sixties, written with verve and passion by two of my favorite locals."
— Barbara Ehrenreich, author of Natural Causes: An Epidemic of Wellness, the Certainty of Dying, and Killing Ourselves to Live Longer

"The great task of Set the Night on Fire is to remedy the erasures of the black, brown and queer activists who put their bodies on the line. Mike Davis and Jon Wiener remind us that what there is of progressivism in the city today (we can debate how much) has a very deep history of struggle against unforgiving reactionary forces. Revolutionary artist-nuns, educator-organizers and free-jazz visionaries are just a few of a vast cast of characters that together paint a stirring portrait of a visionary Los Angeles ever-emerging from the shadows of the old order. It's high time radical LA came out of the closet. This book blows the door wide open. Viva Los Angeles Libre!"
—Rubén Martínez, author of Desert America: A Journey Across Our Most Divided Landscape

"Set the Night on Fire fixes on one mission—collate the stories of emancipation struggle in '60s LA—and runs with it, using document research to complete the job. This is the approach Davis has been using in the twenty-first century, and it works."
—Sasha Frere-Jones, Bookforum

"An indispensable portrait of an unexplored chapter in the history of American progressivism."
—Publishers Weekly

"Insightful and innovative … Set the Night on Fire is both a fierce political and cultural history and a geographic corrective."
—William Deverell, Alta

"Authoritative and impressive … Set the Night on Fire is an essential reference to L.A.'s rich history of civil unrest, with a hopeful undercurrent. Movements can and often do force change."
—Erik Himmelsbach-Weinstein, Los Angeles Times

"Combining comprehensive, mineshaft-deep research with unique firsthand knowledge, [Davis and Wiener's] recounting of the radical '60s in Los Angeles will likely not be surpassed."
—Jerald Podair, Los Angeles Review of Books

"A book as vast as the city itself."
—Ron Jacobs, CounterPunch

"Monumental … For new generations growing up in a city whose very history is rarely acknowledged to exist, Set the Night on Fire is a vital primer in resistance, a gift to the future from the past."
—Ben Ehrenreich, Guardian

"These are war stories, the intended audience of which is the young organizers of today, many of them the children and grandchildren of his friends and heroes in the sixties."
—Dana Goodyear, New Yorker

"Anyone familiar with Mike Davis's magisterial social history of Los Angeles, City of Quartz, will know what to expect in terms of the epic sweep and questioning tone of Set the Night on Fire. This time, the focus is firmly on race and rebellion, but he and Wiener also map out the myriad protest movements, countercultural voices and campaigns that made 1960s Los Angeles an altogether more edgy and volatile city than the state's hippy capital, San Francisco."
—Sean O'Hagan, Observer

"Davis and Wiener have crafted a book that is both encyclopedic and prophetic, scholarly and polemical … Readers would be hard-pressed to find better guides for a tour of leftist Los Angeles."
—Sean Dempsey, S.J., America magazine

"This huge and exhilarating work of history aims to restore some depth and accuracy to how we talk about Los Angeles in the 1960s … Davis and Wiener have created an important book to read in a time where LA needs more than ever to be mobilized."
—John Freeman, Lit Hub ("Most Anticipated Books of 2020")

"A richly detailed portrait of a city that seethed with rebellious energy."
—Kirkus

"This very readable but meticulously detailed year-by-year account has relevance far beyond its time and place. The sixties were a decade that shaped politics for half a century and the authors show how different struggles were interlinked across the US."
—Glyn Robbins, Morning Star

"An essential rescued history."
—New York Journal of Books

"Mike Davis and Jon Wiener tell the story of a decade of explosions."
—Meagan Day, Jacobin

"In Set the Night on Fire, Mike Davis and Jon Wiener provide an extensive history of L.A. that includes interviews with key players from these movements and their own personal recollections."
—Danielle Bauter, Los Angeles Daily News

"Highly readable … Davis and Wiener succeed in giving renewed attention to the neglected voices of subjugated minorities central to the reconstruction of society."
—LSE Review of Books

"An astonishing book that proves that people really do have the power to force change for the better."
—Buzz Magazine

"An exhaustive and in-depth presentation of the wide-ranging big and small resistance movements of [the sixties] with a sober and insightful account of their strengths and weaknesses, including the role that the political left played in them. Its publication in 2020 could not be more timely in these days when tens of thousands have been demonstrating in Los Angeles and across the country and world against police brutality and racism."
—Samuel Farber, Jacobin

"A remarkably well-researched volume, which chronologically itemises each and every twist and turn in the muddled patchwork of American history."
—KCW London

"A history of the social and political struggles of the 1960s unlike most others."
—The VVA Veteran

"Monumental … Set the Night on Fire is, above all, a historical account of how a rainbow of insurgent social movements tried to peel back the glitter, dismantle the police state, and replace elite white rule and its regimes of segregation, militarism, patriarchy, and conformity with a society oriented toward 'serving the people.'"
—Robin D.G. Kelley, Boston Review

"Two veteran authors allow themselves vast detail to tell us about the cradle of counterculture, in all the far-flung rebellious meanings of the term. It is also the story of L.A.'s contested racial space, with contradictions ranging from radicalized white youngsters in the suburban sprawl to Chicano Teamsters breaking strikes."
—Paul Buhle, Rain Taxi

"Set the Night on Fire is a sort of bequeathal from one generation of activists to another."
—Mother Jones

"Timely … We can do more than repeat the past; we can also learn from it. That gives reason for hope and as Set the Night on Fire makes clear, hope has always been Leviathan's great antagonist."
—Times Literary Supplement

"An invigorating and inspiring read."
—Morning Star

"Set the Night on Fire is a revelatory history of Los Angeles in the 1960s, undermining pervasive media myths of the era."
—Alex Ross, Wall Street Journal

"A page-turning survey of social movement activism in 1960s Los Angeles … Set the Night on Fire is a serious, informative book that is also a pleasurable, fun, and inspiring read."
—Andrew S. Baer, Criminal Law and Criminal Justice Books

"Essential and long overdue."
—David Ulin, Los Angeles Times ("Best California books of 2020")

"An invigorating and inspiring read."
—Morning Star

"A sweeping portrait of a city in upheaval in the 1960s … Davis and Wiener clearly see their book as a means of heartening today's activists in LA and beyond, just as the activists in the generations after the '60s took the examples of these struggles as inspiration for their own fights."
—Micah Uetricht, The Nation

"Documents a whole world of interconnected, often forgotten rebellions … like many veteran leftists, Davis and Wiener are good at pointing out forgotten victories as well as dissecting defeats."
—Andy Beckett, London Review of Books

"Set the Night on Fire aims to dislodge the popular conception of sixties radicalism as the terrain of white Berkeley hippies and New Left agitators. Instead, Blacks, Latinos, high-school students, and unreconstructed communists were at the center of the city's struggles against segregation and police impunity."
—John Thomason, Commonweal

"An epic history of protest in Los Angeles. You can read just a single chapter from each and be transported between so many places."
—Samira Ahmed, Observer

"Set the Night on Fire is a truly monumental achievement by Davis and Wiener and it is unlikely it will ever be surpassed as a multifaceted account of LA at this time."
—Counterfire

"[Set the Night on Fire] is remarkable for the scope and depth of its histories and the range of sources on which they are based … [It] contains many untold stories that no doubt will inspire young scholars to study further."
—Magally A. Miranda Alcázar, Aztlán: A Journal of Chicano Studies
And go from well-read to best read with book recs, deals and more in your inbox every week.
And go from well-read to best read with book recs, deals and more in your inbox every week.
Dismiss
Thanks!
Something awesome is on its way.
Back to Top
Become a Member
Just for joining you'll get personalized recommendations on your dashboard daily and features only for members.
Find Out More
Join Now
Sign In
Success!
Your account has been created. Upload book purchases, access your personalized book recommendations, and more from here.