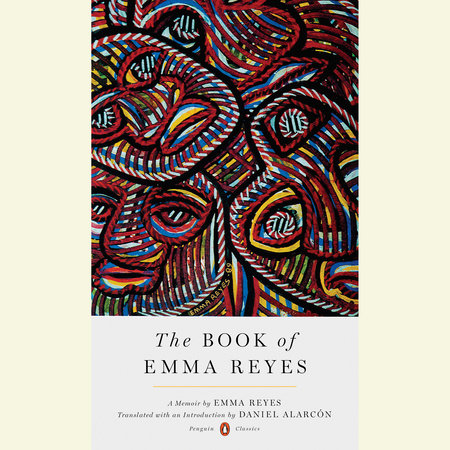 By Emma Reyes
Introduction by
Daniel Alarcón


Translated by

Daniel Alarcón



By Emma Reyes
Introduction by
Daniel Alarcón


Translated by

Daniel Alarcón



By Emma Reyes
Introduction by
Daniel Alarcón


Translated by

Daniel Alarcón



By Emma Reyes
Introduction by
Daniel Alarcón


Translated by

Daniel Alarcón



By Emma Reyes
Read by
Marisol Ramirez

and

Daniel Alarcón


Introduction by

Daniel Alarcón


Translated by

Daniel Alarcón



By Emma Reyes
Read by
Marisol Ramirez

and

Daniel Alarcón


Introduction by

Daniel Alarcón


Translated by

Daniel Alarcón




Best Seller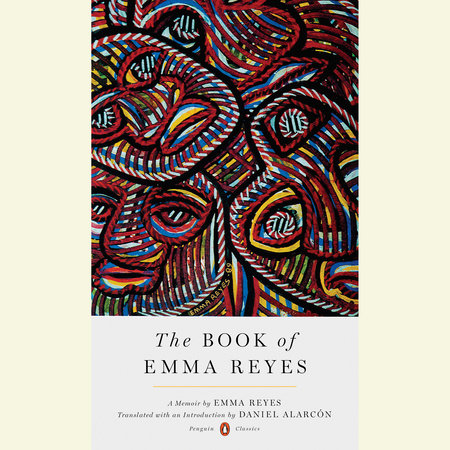 Aug 08, 2017
|
ISBN 9781524778576
|
309 Minutes
Buy the Audiobook Download:
YOU MAY ALSO LIKE
QUICK VIEW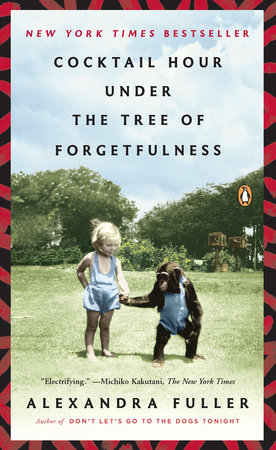 Cocktail Hour Under the Tree of Forgetfulness
Paperback
$17.00
QUICK VIEW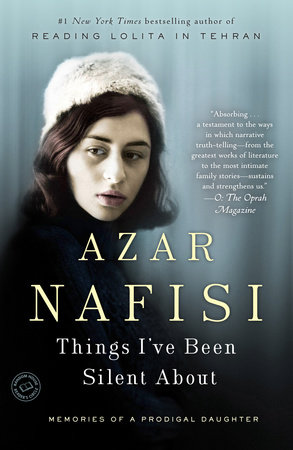 Things I've Been Silent About
Paperback
$18.00
QUICK VIEW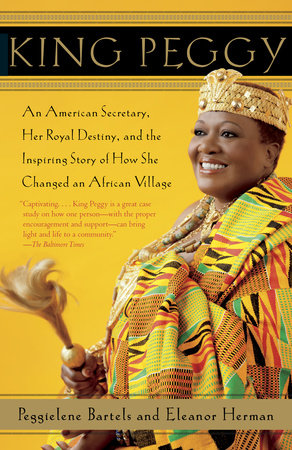 King Peggy
Paperback
$16.95
QUICK VIEW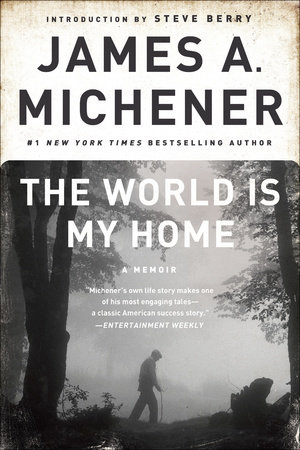 The World Is My Home
Paperback
$18.00
QUICK VIEW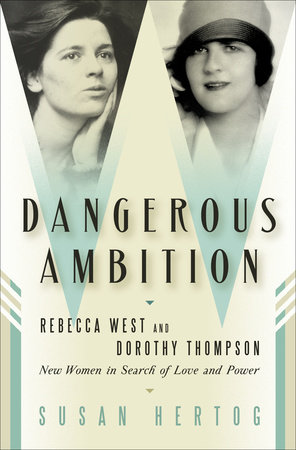 Dangerous Ambition
Ebook
$5.99
QUICK VIEW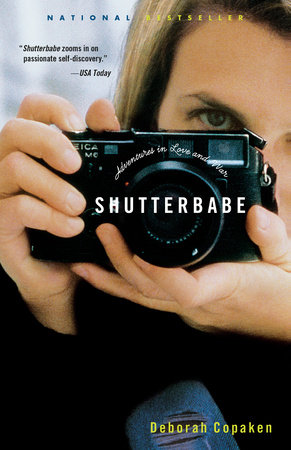 Shutterbabe
Paperback
$18.00
QUICK VIEW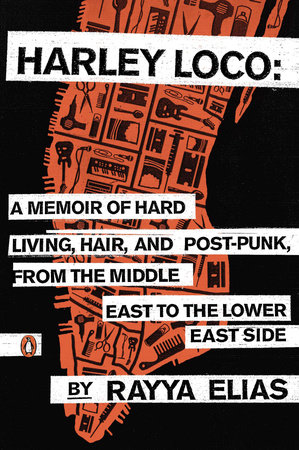 Harley Loco
Paperback
$17.00
QUICK VIEW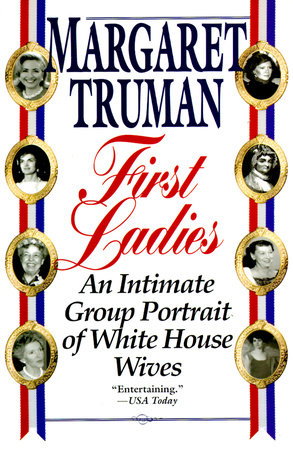 First Ladies
Paperback
$18.00
QUICK VIEW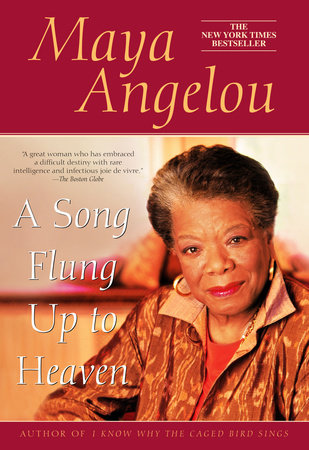 A Song Flung Up to Heaven
Paperback
$16.00
QUICK VIEW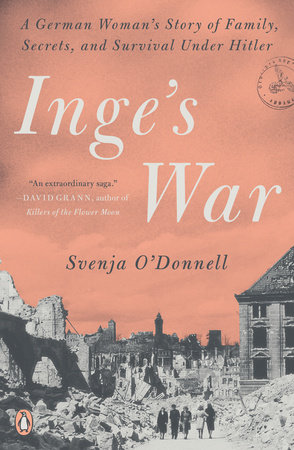 Inge's War
Paperback
$17.00
Praise
One of Library Journal's 5 Best Memoirs of the Year
Finalist for the PEN Translation Prize

The New York Times
"Startling and astringently poetic . . . Powerful . . . Moving . . . Potent and, against all odds, even lovely . . . The most sophisticated aspect of this book . . . is just how meticulously Reyes maintains the perspective of a child throughout. . . . She has a similar gift [to Gabriel García Márquez] for relating extraordinary moments with a straight face, making them seem even more otherworldly."

The New Yorker
"Vividly captur[es] poverty, abandonment, and a subsequent convent upbringing. A fine visual sensibility and an unusual generosity give even the darker passages a quality of delight."

Susan Straight, Los Angeles Times
"I read or re-read more than 500 novels this year, to make an epic interactive map of our literary nation with regional fiction. . . . But the book that entranced me, one I carried around the country and recommended to people in every state, was a slim memoir not set in America, but Colombia: The Book of Emma Reyes. . . . Reyes's voice is wondrous."

The Wall Street Journal
"Humorous, full of wonder and un-self-pitying."

NPR.org (Lily Meyer)
"Her writing is exceptional. Several times while reading, I gasped out loud at the beauty of her prose. It's some of the best writing I've read in years."

The Paris Review
"The book's most startling element is Reyes's clear-sighted, unsentimental remembrance of her difficult childhood. . . . Reyes is gloriously unceremonious in her telling: the memoir begins in a garbage heap and ends with a dog sniffing another's behind."

The Guardian
"Astonishing . . . Her early memories seem photographic—they are vivid and discrete, almost disconnected; charged with the child's imagination and sense of drama. . . . A marvellous storyteller."

Lit Hub, "26 Books from the Last Decade That More People Should Read" (Andrew Martin)
"Wildly engrossing . . . Reyes captures the distortions and agonies of childhood with a desperate immediacy that has rarely been matched in contemporary literature, and with a disarmingly chatty insouciance to boot. . . . I wish more people would read this book so I could have more conversations about it."

The Observer (London)
"Both intimate and epic . . . The harrowing onset of [Emma Reyes's] life journey as child and pubescent [is] described with such quirky grace and raw honesty, such a childlike eye for detail and disarming explanation of the inexplicable, that it is as poetic as it is horrific."

HuffPost, "Top Picks of the Week"
"Why are we so fascinated by stories of brutal, difficult or just plain desperately poor childhoods? Think Angela's Ashes or The Glass Castle or a million other titles. Many reasons, perhaps, but when they're written so well as this, perhaps it doesn't matter."

BBC, "Ten Books to Read in August"
"Extraordinary . . . Reyes writes with captivating detail."

Harvard Review
"Engrossing . . . Concise and powerful . . . It is difficult not to feel affection for the writer of this story. . . . Reyes's writing is simple and straightforward, highly descriptive but never ornate. Her clear prose is laced with breathtaking truisms, expertly relayed in English by her translator."

Artforum
"Fascinating . . . Harrowing . . . [A] revelatory autobiography of a self-determined woman who followed her dreams."

ARTnews
"Captivating . . . Harrowing . . . Like a fairy tale . . . There are . . . villains, saints (of the earthly and mythical types), hypocritical clergy, disfigured and exaggerated Botero-esque figures. It's all very visual. The hardships Reyes depicts are nearly unimaginable and medieval in character, and the 'heroine' survives through awesome ingenuity. . . . [It] calls to mind the picaresque adventures of Lazarillo de Tormes and, much later, Leonora Carrington."

World Literature Today
"Arrestingly beautiful . . . Reyes's simple prose unsentimentally and intuitively captures the poverty and trauma of her early life. Her painter's eye for detail does the rest. We owe a great debt to the able translator, the novelist Daniel Alarcón, who has given an original voice the wider audience it deserves."

New York Journal of Books
"An uncommon memoir . . . A book that's a minor classic of Latin American literature and that offers a stunning portrait of the artist as a young woman . . . Unlike the Colombian novelist Gabriel García Márquez, Emma Reyes wasn't a magical realist, but there's something both magical and realistic about her book. . . . One can understand why Márquez raved about Reyes's prose that seems artless but that must have been carefully crafted. As a storyteller, Reyes has an innate sense of pacing and suspense; as a kind of cultural historian she knows how to paint portraits not only of individuals but of a society as well. . . . A rich portrait of life among the poorest of the poor in Colombia in the early 20th century [in] a handsome Penguin Classics edition that will likely be read around the world."

Sunday Express
"A mesmerising account of her early life, full of the most striking details . . . Her powers of recollection are extraordinary. . . . Reading her words pitches the reader head first into a wondrous, terrifying world."

Complete Review
"Surprisingly charming, and a testament to childish resilience . . . There are many colorful—and often shocking—vignettes. . . . A remarkable picture of growing up in poverty and difficult circumstances, among adults and a Catholic Church little concerned with children's welfare, The Book of Emma Reyes is a fascinating little document, written in a rough but disarmingly open, charming style."

Library Journal (starred review)
"[An] exceptional memoir . . . With a child's innocence, Reyes narrates her experience with precise, direct prose that is interspersed with mature and thoughtful insights. . . . Alarcón's translation is artful, as is his introduction."

Kirkus Reviews
"An unsentimental and inspiring depiction of rising out of atrocious circumstances."

Shelf Awareness
"Horrifying and enthralling . . . A memoir of extreme hardships told in a clear, restrained style, with an ending that leaves the reader wishing for more."

Daniel Alarcón, from the Introduction
"Some works of art feel more unlikely, more miraculous than others, and Emma Reyes's remarkable epistolary memoir is one of them. . . . I don't think I've read many books of such power and grace, or that pack such an emotional wallop in so short a space. . . . There is no self-pity, only wonder, and that tone, so delicate and subtle, is perhaps the book's greatest achievement. . . . The very fact that this book exists is extraordinary. Everything about it . . . is astonishing."

Julia Alvarez, bestselling author of How the García Girls Lost Their Accents, In the Time of the Butterflies, and A Wedding in Haiti
"It's not often we hear the voices of the voiceless, those deemed invisible, who survive on the trash heaps and margins of cultures. Emma Reyes is that voice—a storyteller with an eye for the details of a world devastating in its cruelty and indifference. Her voice is a triumph of hope and resilience and does what the best books do—expand our awareness and deepen our compassion. These are letters from the heart to the heart of those readers lucky enough to discover this gem of a book. Daniel Alarcón's translation from the Spanish is effortless and seamless; one forgets it is a translation. It is that rare miracle that the Polish poet Wislawa Symborska spoke of, 'when a translation stops being a translation and becomes . . . a second original.' "

Ana Castillo, author of So Far from God
"The Book of Emma Reyes is a diamond in the rough. It serves up, with the tastiness of street-vendor meats off a hot grill, the story of two sisters who grew up in unforgiving circumstances. If you are vegetarian, don't worry: The spices, like the author's exquisite memory for detail, will fill your imagination. For a while afterward you'll wonder how it is that some children survive their childhood, and you'll surely be thankful for your own."

Edith Grossman, translator of Don Quixote and author of Why Translation Matters
"A compelling work that seems to hover along the frontier between autobiography and fiction. It's a truly heroic account (in the most colloquial language) of a child surviving the worst that the adult world insists on throwing at her. There's not a drop of sentimentality in it—just the kind of courage born of the most desperate adversity."

Deborah Moggach, New York Times bestselling author of The Best Exotic Marigold Hotel
"What an astonishing book—I read it in a single gulp. Emma Reyes had a childhood of staggering deprivation, but her humor and resilience shine through, and suddenly we have a modern classic."

Diana Athill, New York Times bestselling author of Somewhere Towards the End
"The moment I finished this memoir I read it again—one simply can't abandon Emma. And I've been speculating ever since about how she made it once she'd escaped her terrible childhood. One is deeply grateful to know as a fact—an almost inconceivable fact—that she triumphed, but longs to know how. No other book I've ever read has left me so deeply involved with its author, and so grateful for that involvement."

Suzanne Jill Levine, author of The Subversive Scribe and Manuel Puig and the Spider Woman
"The Book of Emma Reyes, in Daniel Alarcón's adroit translation, is a must-read, a modest yet game-changing masterpiece in the memoir genre. An abandoned child who climbed out of poverty in extremis, raconteur-artist Emma Reyes miraculously broke through oppression and obscurity to captivate such devoted friends as Frida Kahlo, Sartre, and Pasolini. She is without a doubt the most original Colombian voice to come our way since the legendary Gabriel García Márquez, who was indeed among the first readers to admire her storytelling. Her epistolary memoir narrates with violent immediacy an unreal yet too real world; child and woman speak in fractured unison, with a style both visceral and effortless, hallucinatory and yet devastatingly lucid."

Silvana Paternostro, author of My Colombian War and In the Land of God and Man
"A rare jewel that reminds us of the saving grace of storytelling and imagination in racist, classist, conservative, and cloistered Catholic Colombia. It hypnotized me from the first sentence, leaving images as difficult to erase as when I first read Hans Christian Andersen's 'The Little Match Girl' and sobbed myself to sleep, terrified by the cruelty of the world of unhappy adults and stirred by the daring strength of one child. Daniel Alarcón's respectful translation transmits the smells of Andean poverty as much as the unperturbed voice of funny, feisty, cross-eyed little Emma, whose ordeal is not a thing just of the past or of Latin America—millions of children walk alone today, fugitives from child labor, sexual abuse, hunger, and torture, often inflicted in the name of God's charity. Read The Book of Emma Reyes: It offers a universal and timely window on the world of abandoned girls, and it will inspire indignation and action."

Mariana Enriquez, author of Things We Lost in the Fire
"Worthy of a Dickens novel . . . So true and sincere that it is believable in every sentence, even in the most incredible ones . . . A book of extraordinary literary value."

Louisa Young, author of My Dear I Wanted to Tell You
"Unadulteratedly good, interesting, and important. Emma's letters remind me what reading and writing are for."

Nina Stibbe, author of Love, Nina
"A jewel of a book. Emma is a mesmerizing storyteller, and her letters had me completely gripped from beginning to end."
Get the latest updates about Emma Reyes
And go from well-read to best read with book recs, deals and more in your inbox every week.
And go from well-read to best read with book recs, deals and more in your inbox every week.
Dismiss
Thanks!
Something awesome is on its way.
Back to Top
Become a Member
Just for joining you'll get personalized recommendations on your dashboard daily and features only for members.
Find Out More
Join Now
Sign In
Success!
Your account has been created. Upload book purchases, access your personalized book recommendations, and more from here.