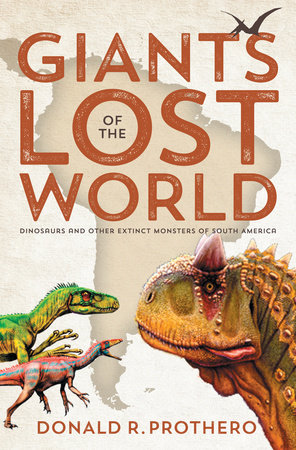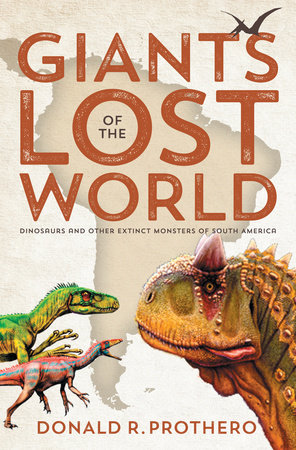 Hardcover
Oct 04, 2016 | ISBN 9781588345738
Hardcover

$27.95

Oct 04, 2016 | ISBN 9781588345738
*This title is not eligible for purchase to earn points nor for redemption with your code in the
Reader Rewards
program
Inspired by Your Browsing History
Praise
KIRKUS REVIEWS
A remote island inhabited by creatures unknown to science is a hoary sci-fi scenario that bears some relation to reality, according to this enthusiastic, somewhat scattershot history of life on a vast, isolated island-continent: South America. A veteran science writer and professor of geology, physics, planetary sciences, and vertebrate paleontology, Prothero (The Story of Life in 25 Fossils: Tales of Intrepid Fossil Hunters and the Wonders of Evolution, 2015, etc.) reminds readers that 250 million years ago, Earth's land occupied a single supercontinent, Pangea, and all life evolved in unison. Around 150 million years ago, Pangea broke up, South America drifted away, and things got interesting. The familiar giants of the golden age of dinosaurs trod North America and Asia only because that's where early paleontologists looked. When Latin Americans joined the hunt, they turned up new and oddball species including a carnivorous dinosaur larger than Tyrannosaurus and a titanic vegetarian larger than Brontosaurus. Odder still, when dinosaurs disappeared 65 million years ago and mammals replaced them, the top predators were not bears, lions, and wolves that evolved up north, but rather huge, carnivorous, flightless birds. Also present was a flying bird five times larger than today's largest flying bird, the Andean condor, and a ground sloth as big as an elephant. Then, 10 million years ago, Central America rose from the waters, and northerners, apparently more competitive, moved in and took over. Even animals associated with South America (llamas, jaguars, and tapirs, among others) originally lived much further north. Prothero spends more time on size and weirdness than serious readers require, but he also delivers amusing anecdotes, a lucid history of evolutionary ideas, stories of the great fossil discoveries, and an entertaining description of animal evolution on an isolated continent.

QUARTERLY REVIEW OF BIOLOGY
A highly valuable resource for anyone with a serious interest in dinosaurs and other ancient creatures of South America and a great and enjoyable read. Even as dinosaur family trees change, the closer and closer relationship to birds emerge, and all of the new discoveries alter what we thought we knew, the book is fertile ground for students and experts interested in paleontology.
Back to Top