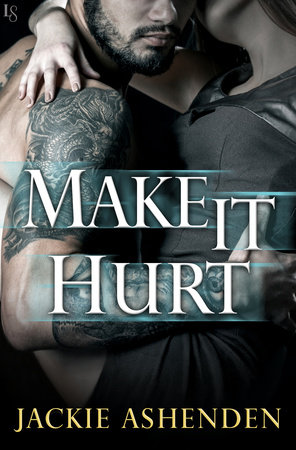 Make It Hurt
By Jackie Ashenden

By
Jackie Ashenden
Best Seller
Praise
"Sexy, emotional, and completely addicting."—Harlequin Junkie

"The romance is great, the sexy times are sizzling, and the story is well written. . . . Who doesn't love a hot bad boy and the woman who brings out the best and the worst in him?"—Always YA at Heart

"Nora Sutcliffe may not be every man's dream woman, but in [Jackie] Ashenden's powerful contemporary romance she is biker Smith's ideal. . . . The mutual attraction . . . is convincingly fiery."—Publishers Weekly

"Captivating and intriguing."—Kelly's Book Blog

"It has grit, sex, love and humour along with enough plot to keep you turning page after page."—Mrs. B's Books

"Smith and Nora are electric. . . . Make It Hurt is a thoroughly enjoyable second-chance romance."—Janet Reads!
Back to Top