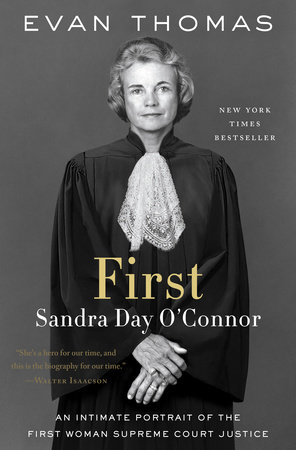 READERS GUIDE
Questions and Topics for Discussion
1. The Lazy B was all work and little play, and Sandra was sent away to school when she was six years old. So why did she love it so? Her father could be pretty cold. But she adored him. Why?
2. What do you think of college social life in the late 1940s?
3. Sandra knew that she wanted to work, at a time that other Stanford women expected to stay home. What drove her?
4. What were the most important lessons Sandra learned during her six years at Stanford?
5. How well did Sandra balance work life and family? Why didn't she expect her husband to help more at home? Would you have liked her to be your mother?
6. How did Sandra deal with difficult or condescending males? Did it work?
7. Was Sandra ready to be a U.S. Supreme Court justice? In what ways was she ready and in what ways not? What impact did her being female have on the other justices?
8. She is the last justice to have held an elective office. What's the significance? Did Justice O'Connor change and evolve on the Court? How and for better or for worse?
9. Was she a feminist? What did she do to advance women's rights? How does she compare with Ruth Bader Ginsburg?
10. Did O'Connor do the right thing when she left the Court? How did Sandra deal with her husband's dementia? Her own breast cancer? And at the end, her own dementia?
11. She liked to say, "It's good to be first, but you don't want to be the last." What did she mean?
12. What did she teach her law clerks about the law and about life? What can we learn from her example about the importance of civility?
Back to Top