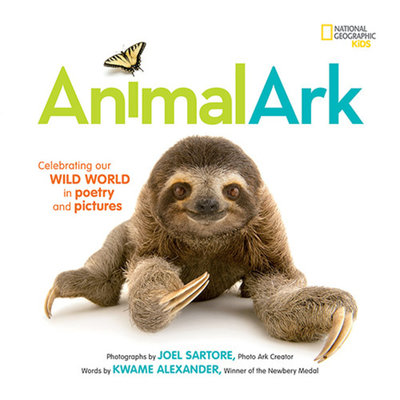 Animal Ark
Celebrating our Wild World in Poetry and Pictures
Celebrating our Wild World in Poetry and Pictures
By Kwame Alexander, Mary Rand Hess and Deanna Nikaido
Photographed by
Joel Sartore
By
Kwame Alexander

,

Mary Rand Hess

and

Deanna Nikaido


Photographed by

Joel Sartore



By Kwame Alexander, Mary Rand Hess and Deanna Nikaido
Photographed by
Joel Sartore
By
Kwame Alexander

,

Mary Rand Hess

and

Deanna Nikaido


Photographed by

Joel Sartore




Best Seller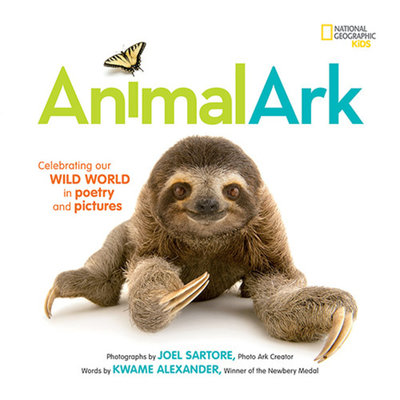 Feb 14, 2017 | ISBN 9781426327674
*This title is not eligible for purchase to earn points nor for redemption with your code in the
Reader Rewards
program
Buy the Hardcover:
People Who Read
Animal Ark

Also Read
Inspired by Your Browsing History
Praise
"In their brevity and directness, poems and photographs have much in common, Alexander points out in a note in this striking collaborative book….The words cut deep: 'Remember, we are part of forever.'" — The New York Times 

"Alexander and Sartore have crafted a stunning journey through the animal kingdom…Alexander's haiku is lively and at times deceptively light, containing lines that carry with it the staggering weight of conservation and extinction, hope and loss… VERDICT Ideal for sharing one-on-one or with a small group, this impassioned and timely call to reevaluate our relationship with nature is a must-have for poetry collections." -–School Library Journal Starred Review

"The Newbery medalist matches bursts of poetic commentary to dozens of dramatic close-ups, mostly of creatures classified as endangered or threatened… Beautiful photos, with an impact heightened… by the accompanying words." — Kirkus

"The world's threatened species are celebrated in gorgeously hued colored photos and haiku in this engaging informational picture book… Sartore's eye-catching photographs, accompanied by Alexander's poetry—most notably the multistanza "Chorus of Creatures"—movingly affirms that "our actions matter" and may lead readers to endeavor to help save these endangered species." — Booklist

"Featuring more than 40 unique animal portraits, the pages invite kids to explore each creature's markings, textures, and attributes in stunning detail, while calling on all of us to help protect each and every one." — The Children's Book Review

"Using Haiku that sometimes flow around the page, Alexander provides descriptive imagery that conveys the actions of the creatures seen in the breathtaking full-color photographs… In the notes section, the writer and photographer discuss things that we can do to keep these animals around for generations to come. This book would be an outstanding addition to a poetry collection, encouraging the reader to see that poetry can come alive." — School Library Connection

.
Back to Top