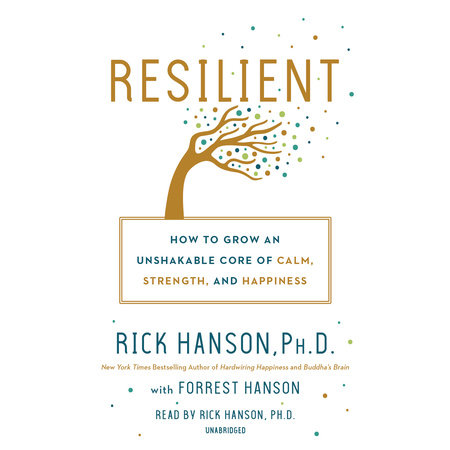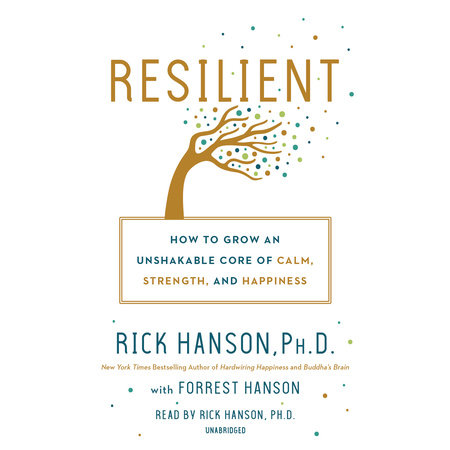 Mar 27, 2018
|
ISBN 9780525525110
|
493 Minutes
Buy the Audiobook Download:
YOU MAY ALSO LIKE
QUICK VIEW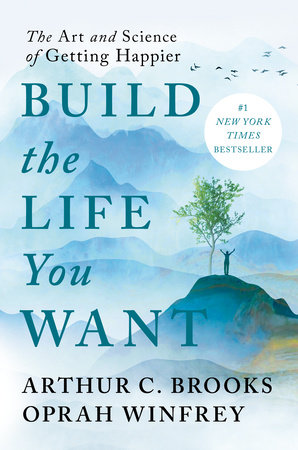 Build the Life You Want
Hardcover
$30.00
QUICK VIEW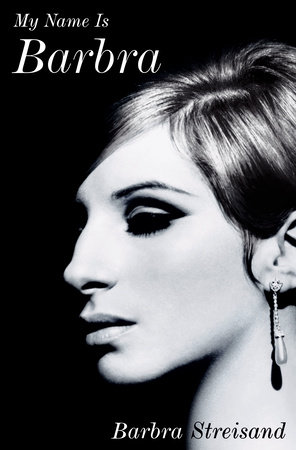 My Name Is Barbra
Hardcover
$47.00
QUICK VIEW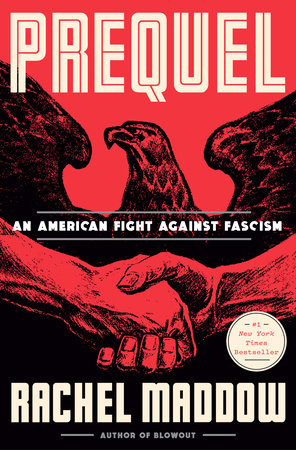 QUICK VIEW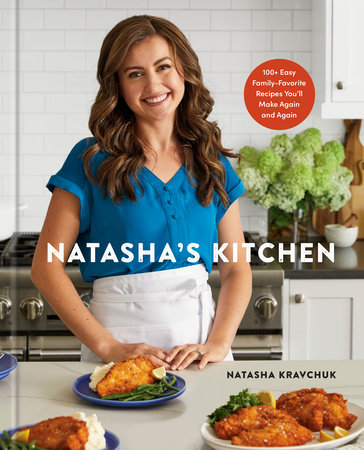 Natasha's Kitchen
Hardcover
$29.99
QUICK VIEW
Be Useful
Hardcover
$28.00
QUICK VIEW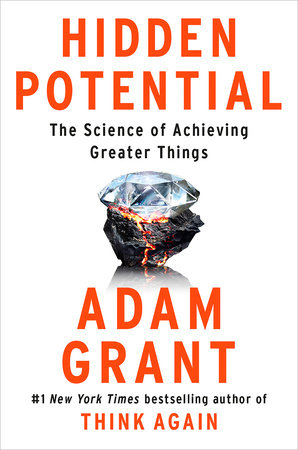 Hidden Potential
Hardcover
$32.00
QUICK VIEW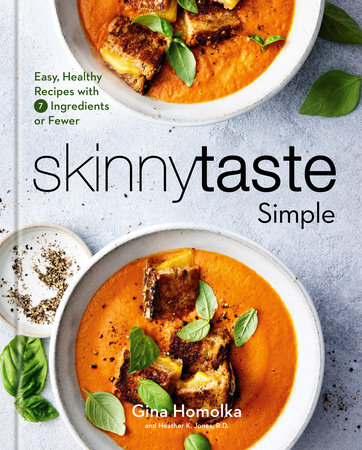 Skinnytaste Simple
Hardcover
$35.00
QUICK VIEW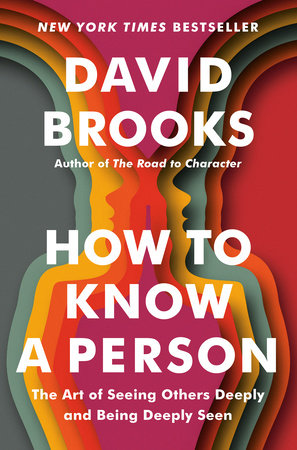 How to Know a Person
Hardcover
$30.00
QUICK VIEW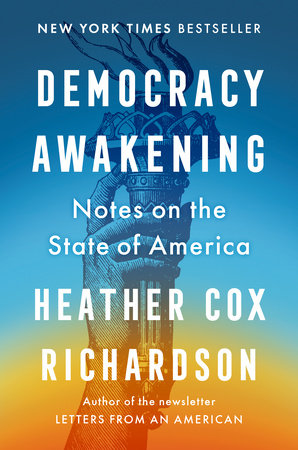 Democracy Awakening
Hardcover
$30.00
QUICK VIEW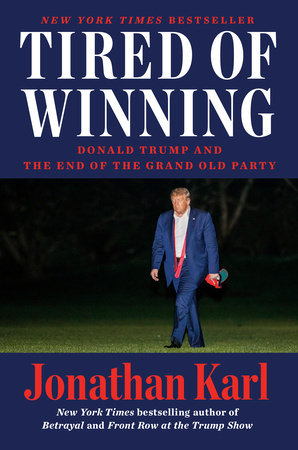 Tired of Winning
Hardcover
$32.00
Praise
"Rick and Forrest have laid out a simple, elegant matrix of powerful tools to grow that "unshakable core of calm, strength, and happiness" that is the secret longing of every human heart. Speaking as both a psychologist and a fellow traveler, this is the most valuable, comprehensive book on human development that I've ever read."
—Joan Borysenko, Ph.D., author of Minding the Body, Mending the Mind
 
"Using practical methods at the intersection of neuroscience, psychology, and contemplative practice, Dr. Rick Hanson teaches us how we can develop durable psychological resources such as grit, gratitude, and compassion – and become resilient human beings in this modern, hectic world. If you're looking to create more calm, joy, and inner peace, this is the book for you."
—Mark Hyman, M.D., Director of the Cleveland Clinic Center for Functional Medicine 
 
"Rick Hanson is a brilliant and masterful guide in cultivating the traits that underlie a happy, fulfilled live. Resilient will give you exactly what you need for positive transformation: accessible and powerful strategies that awaken your natural intelligence, confidence, and heart."
—Tara Brach, Ph.D., author of Radical Acceptance and True Refuge
 
"Through detailed examples and exercises, we learn how to calm the mind and optimize opportunities to connect with others. Underlying this beautifully written narrative is the view that through positive experience of oneself and others, our brains rewire to promote benevolence, generosity, gratitude, and compassion."
—Stephen Porges, Ph.D., Distinguished University Scientist, Kinsey Institute, Indiana University, Professor of Psychiatry, University of North Carolina
 
"Rick Hanson is a perfect guide for these times. In Resilient, he is both wise and scientific, practical and expansive. He names the often unconscious tilt toward negativity that so many of us have and a way to rewire our brains—and therefore,  our entire orientation to being alive. His words are so reassuring, so useful, so easy to implement even when we think it and we are hopeless. If we are to make it through these challenging times, it will be by being resilient—and have Resilient by our sides."
—Geneen Roth, author of New York Times bestseller Women Food and God and This Messy Magnificent Life
 
"Smart and well-written, Resilient provides a clear blueprint for sustaining happiness by building a reservoir of resilience. With his trademark deep synthesis of multiple disciplines, Rick Hanson provides a practical guidebook for anyone living in complicated and challenging times, which means this book couldn't come at a better time."
—Shawn Achor, author of New York Times bestseller The Happiness Advantage and Big Potential
 
"In this landmark book, Rick Hanson guides the reader, with clear practical steps, to build and fortify the critical resource of resilience.  In clear terms, large with research and wisdom while short on jargon and platitudes, Hanson shows us how we can all grow "an unshakable core of calm, strength, and happiness." A most important book, equally valuable for professional and lay seekers on the path to vibrancy and wholeness."
—Peter A Levine, author of Waking the Tiger: Healing Trauma and In an Unspoken Voice: How the Body Releases Trauma and Restores Goodness.
 
"Written with dignity and grace, this book offers a wealth of insights and practical skills for staying strong in the face of adversity. It is a guide to living with integrity, illustrated with disarmingly candid personal observations and supported by scientific research."
—Christopher Germer, Ph.D., Lecturer, Harvard Medical School, author of The Mindful Path to Self-Compassion
 
"In the chaos of uncertainty and adversity, one calm person in the room can make all the difference, and Rick Hanson shows us how to be that person. Resilient offers highly accessible methods to overcome the brain's negativity bias and find our way to buoyancy rather than burn out. This book is an immeasurable resource and gift for well-being."
—Frank Ostaseski, Author of The Five Invitations: Discovering What Death Can Teach Us About Living Fully
 
"This clear, comprehensive, and kind guide is a science-backed compendium of simple practices and insightful wisdom for the challenging world we face each day."
—Daniel J. Siegel, M.D., author of Mind: A Journey to the Heart of Being Human and Aware: The Science and Practice of Presence
 
"Resilient is a wise and compassionate book. It's a beautiful hands-on guide to foster balance, happiness, and health. In reading these pages, you can literally feel Rick and Forrest's sincere and kind voices guiding us to grow wiser and more grounded. This is truly a special and rare offering. Wow!"
—Bob Stahl, Ph.D., coauthor of A Mindfulness-Based Stress Reduction Workbook; Living With Your Heart Wide Open; Calming the Rush of Panic; A Mindfulness-Based Stress Reduction Workbook for Anxiety; and MBSR Everyday
 
"Rooted in brain science and positive psychology, this book is a treasure trove of best practices for maintaining sustainable, undentable joy. It is precisely what we have come to expect from Rick Hanson: a book that is practical, empirical, readable, and deeply wise."
—Robert A. Emmons, Ph.D., Editor-in-Chief, The Journal of Positive Psychology, author of The Little Book of Gratitude and Gratitude Works!
 
"Dr. Hanson covers a large amount of helpful information in easy to read language containing much richness and wisdom. There are specific examples of how to grow resources, and this book is well worth the read."
—Sandra Prince-Embury, Ph.D., The Resiliency Institute of Allenhurst, Developer of widely used scales measuring resilience and co-editor of Resilience in Children, Adolescents and Adults: Translating Research for Practice
 
"With humor, warmth, honesty, and a gift for making complicated ideas come alive, Dr. Hanson weaves together insights from neurobiology, modern psychology, and ancient wisdom traditions to provide easy-to-use tools to care for both our heads and our hearts. This is an essential resource not only to survive, but to grow during difficult times."
—Ronald D. Siegel, Psy.D., Assistant Professor of Psychology, Harvard Medical School, author of The Mindfulness Solution: Everyday Practices for Everyday Problems
 
"Tremendously practical neuroscience. Resilient is wise and helpful: skill building for the brain, medicine for the heart, and guidance for living a beautiful and enjoyable life."
—Jack Kornfield, Ph.D., author of A Path With Heart
 
"Rick Hanson has transformed many lives with his tools for creating positive plasticity in the brain. Resilient takes the science to a new level. You will learn about inner strengths you didn't know you had, and how to use them to live your best life, every day."
—Elissa Epel, Ph.D., Professor, University of California, San Francisco, co-author of The Telomere Effect: A Revolutionary Approach to Living Younger, Longer
 
"Today there is an epidemic of stress, anxiety, and depression. The key to not only surviving but thriving is the development of resilience. Marshaling years of experience combined with the latest science, Rick Hanson gives us a guide for developing resilient well-being. Thoughtful, profound and practical."
—James R. Doty, M.D., Founder and Director of the Center for Compassion and Altruism Research and Education at Stanford University, author of Into the Magic Shop: A Neurosurgeon's Quest to Discover the Mysteries of the Brain and the Secrets of the Heart
 
"We live in a world of rapid change, and sometimes it seems like each day brings a new crisis or disaster. These days, we all need to grow tools that help us stay focused, courageous, and wise in the face of real and imaginary danger. Rick Hanson shows us how."
—Christine Carter, Ph.D., author of Raising Happiness and The Sweet Spot
 
"The clarity of Dr. Hanson's thought and writing emerge from a deep and profound understanding of how we can learn to be more compassionate, calm, and resilient. Everyone who reads this book will find something valuable and useful."
—Robert D. Truog, M.D., Frances Glessner Lee Professor of Medical Ethics, Anaesthesia, & Pediatrics, Harvard Medical School
 
"Rick Hanson guides us in how to cultivate well-being through learning to hold in mind what is helpful, enjoyable, and promotes flourishing. Here is a book of immense wisdom and practicality. Written in a clear, inviting, and friendly style, it can help all of us to cultivate a mind that is more able to induce happiness for our selves and others."
—Paul Gilbert. Ph.D., O.B.E., Founder of Compassion Focused Therapy, author of The Compassionate Mind and Living like Crazy
 
"Rick Hanson weaves together theory and direct experience, sharing honest examples from his own life and simple, practical exercises that prompt the reader into liberating explorations of their own."
—Sharon Salzberg, author of Real Happiness and Real Love
 
"Rick Hanson is not only wise and compassionate, he is also brilliant at systematizing complex material into bite-sized, easy to understand pieces."
—Daniel Ellenberg, Ph.D., founder of Rewire Leadership Institute
 
"In the jungle of books on mindfulness and neuroscience, Rick Hanson hacks a comprehensive and enlightening path through, while giving insight on how to understand your wild and wooly mind. And if that wasn't enough, he gives us tools to achieve peace and happiness. What more could you ask for?"
—Ruby Wax, O.B.E., author of Sane New World; A Mindfulness Guide for the Frazzled; and How to Be Human: The Manual
 
"Resilient is a kind and supportive book that provides welcome wisdom for our increasingly chaotic world."
—Michael D. Yapko, Ph.D., Author of Mindfulness and Hypnosis and Depression is Contagious
 
"The authors both explore our capacities for enduring well-being and give us the practical tools to transform our lives."
—Elisha Goldstein, Ph.D., Founder of A Course in Mindful Living 
 
"Clear, accessible, and wise, this book sums up how to be a better friend to yourself rather than your own worst critic. It can be life-changing for you and for your family."
—Mark Williams, Ph.D., Co-author of The Mindful Way Through Depression
 
"Grounded in the latest neuroscience of happiness, Resilient is brimming with insight, engaging practices, and clarity that is so needed in these stressful times. Read it, and you will find the many riches of the resilient mind."
—Dacher Keltner, Ph.D., Professor of Psychology, UC Berkeley, author of Born to Be Good and The Power Paradox
And go from well-read to best read with book recs, deals and more in your inbox every week.
And go from well-read to best read with book recs, deals and more in your inbox every week.
Dismiss
Thanks!
Something awesome is on its way.
Back to Top
Become a Member
Just for joining you'll get personalized recommendations on your dashboard daily and features only for members.
Find Out More
Join Now
Sign In
Success!
Your account has been created. Upload book purchases, access your personalized book recommendations, and more from here.