Say You're Sorry Reader's Guide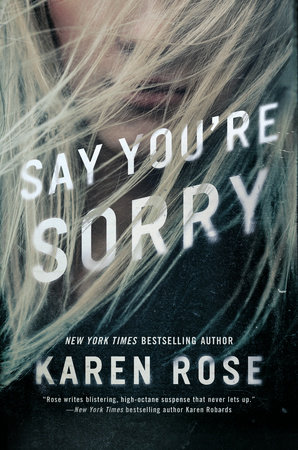 Say You're Sorry Reader's Guide
READERS GUIDE
Readers Guide for SAY YOU'RE SORRY
Questions for Discussion
1. The author writes the "villains" in the novel as not just distinctly bad but as very nuanced and complex characters. Oftentimes, they are the way they are because of childhood trauma and other matters. Did you find yourself sympathizing with any of the villains in the story?
2. Gideon and Mercy cope with the trauma dealt by the cult in very different ways. What are some of the ways that other characters in the book have coped with their own trauma?
3. Family is a big theme in the book—whether it's the family Gideon creates with his foster family, the family Daisy builds with her community, or the more traditional sense of family that Raphael has. Family is even used to describe the cult from which Gideon and Mercy escaped. What is your definition of family?
4. The story explores many types of relationships, including those between friends, parents and their children, and romantic partners. How significant is each relationship in the story? Do you think each character's relationship with their parental figures influenced their actions/path?
5. As media becomes more and more popular in literature, how do you feel the inclusion/portrayal of media—such as Daisy's radio career—influences the events that unfold? Do you think certain circumstances could have been avoided?
6. Do you think people who have suffered from traumatic events naturally gravitate toward each other? Why or why not?
7. It's interesting how smaller characters, such as the news reporter and the neighbor, could impact the course of events so easily with the information they share. Do you think people naturally trust strangers in times of grief or distress? Why or why not?
8. Gideon is very dependent on himself and his abilities, and when he is injured, he finds it hard to let go. Are there any other characters who share similar traits?
9. Daisy's struggle with alcohol, and her path to sobriety, is mentioned frequently throughout the novel. How do you think this impacted her connection to the case?
10. Do you think the characters in this book that are involved in crime fighting are affected by their work? How so?
Back to Top