The French Girl Reader's Guide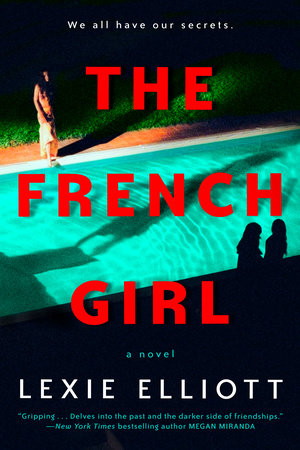 The French Girl Reader's Guide
READERS GUIDE
Readers Guide for The French Girl
Questions for Discussion


1. When we meet Kate, she is a very isolated character. Do you think this was also the case during her university years, or is it a more recent development?
2. Lara is unashamedly promiscuous. How does Kate feel about that aspect of her best friend? Is there anyone in your friendship circle who behaves in a manner that causes conflict among the group?
3. Why do you think Caro chose to work for the same firm as her father? Kate holds Gordon at least partly responsible for Caro's difficult personality. Do you think this is fair of her?
4. Tom's friendship with Seb would be more straightforward if they were not also family. Do you have a complicated relationship with a family member of a similar age?
5. What do you think it was about her break-up with Seb that left such a lasting impact on Kate?
6. Why do you think Theo took the out-of-character step of joining the army?
7. The characters in the book all appear to have changed from how Kate remembered them during their university years. Do you think they have really changed, or were her memories unreliable? Or did she not know them as well as she thought?
8. Do you think Kate is right when she says how "important it is to get the right fit when you hire someone"? How can a company or organization change traditional, entrenched views without bringing in agitating viewpoints?
9. Were you surprised that Tom didn't suggest that Kate should consult a doctor when she told him about seeing Severine? What would you have done if you were Tom?
10. How would Kate's close friends and business associates have described her prior to the discovery of Severine's body? In what ways does the murder investigation change her?
11. Do you think a person knows him- or herself best or that our closest friends have a clearer idea of who we are at our core?
12. Who was your favorite character?
Back to Top