A Sister in My House Reader's Guide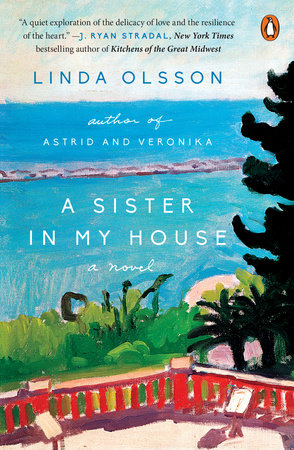 A Sister in My House Reader's Guide
READERS GUIDE
Introduction
An Introduction to A Sister in My House
"All I can do is accept the consequences. And try to live the rest of my life as best I can." (page 2)
Maria lives a quiet life alone in the small, beautiful town of Cadaqués, in Spain, where she had planned to move with her lover, Maya, until Maya died in a car accident. Nearly a year after the accident, Maria's younger half sister, Emma, accepts an invitation made two years prior at their mother's funeral and comes to spend a week with Maria. It's clear from the beginning that their relationship has complications, including the fact that Emma's husband, Olof, who has just left her, was Maria's lover first.
As each day passes, the sisters, awkward and guarded at the beginning of the visit, become more comfortable in each other's company; they reveal their darkest secrets and enlighten one another about their disparate perceptions of their troubled childhoods and who they have become as adults. Through walks and conversations in the tranquil seaside town, they are finally able to confront the death of their dear sister Amanda, and acknowledge the emotions they have held back for so long. In doing so, the sisters are ultimately transformed in a stunning story of forgiveness and healing.
Questions and Topics for Discussion
1. Do you relate more to Maria or Emma, or perhaps Amanda? Why?
2. People find various means to cope with painful events and memories. How do the sisters differ in the ways they deal with their personal struggles? How do they help each other?
3. Is it possible to emerge from a traumatic childhood unscathed?
4. The atmosphere of Cadaqués in this novel is so powerful that it is almost a character in itself. Have you ever been to or lived in a place with a strong or particularly memorable character?
5. Do you have siblings? If so, how have you experienced any "sibling rivalry"?
6. Maria says, "I don't think we are responsible for the love that is offered to us. Grateful, possibly. But not responsible. Love is not fair." Do you believe this?
7. The title A Sister in My House seems to refer to Emma's physical presence in Maria's house, but how might it also refer to Amanda's presence?
Back to Top