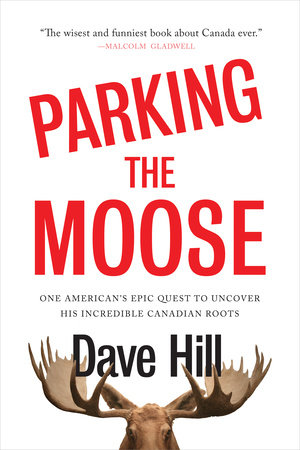 Parking the Moose
One American's Epic Quest to Uncover His Incredible Canadian Roots
One American's Epic Quest to Uncover His Incredible Canadian Roots
One American's Epic Quest to Uncover His Incredible Canadian Roots
One American's Epic Quest to Uncover His Incredible Canadian Roots
By Dave Hill

By
Dave Hill
By Dave Hill

By
Dave Hill
By Dave Hill

By
Dave Hill
By Dave Hill
Read by
Dave Hill
By
Dave Hill


Read by

Dave Hill




Best Seller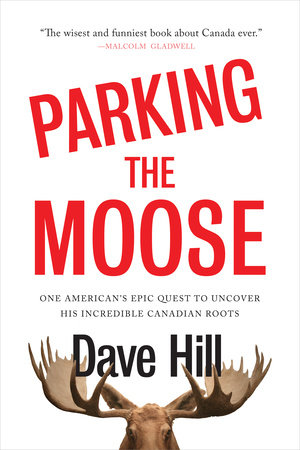 Oct 08, 2019 | ISBN 9780385690041
Buy the Audiobook Download:
Inspired by Your Browsing History
Praise
"Who could have guessed that the wisest and funniest book about Canada ever would be written by a comedian and badass guitar hero from Cleveland, Ohio?" —Malcolm Gladwell
 
"Dave Hill is one of the most hilarious non-Canadian, non-women that I know." —Samantha Bee
 
"One of the genuinely cherished days of my year is the day a new book by Dave Hill comes out. Mercifully, for those of us who find the usual wait for a favourite author a trial, Hill has delivered his latest work of laugh-out-loud, expert humour in the nick of time. . . . If you're looking for an ideal book that makes you turn down soirées and tweetable events just so you can stay home and chortle, then Dave Hill's Parking the Moose is exactly what you need." —Dick Cavett

"What Malcolm Gladwell, Samantha Bee and Dick Cavett said." —Janeane Garofalo

"Dave Hill rocks! His book is a fun ride through Canada. Jump on board and give it a read." —Randy Bachman

"When I was a little kid, my American cousins would make me say the phrase 'out and about' over and over again so they could laugh hysterically at my Canadian accent. I wish this book had been available to them. It's a whole lot funnier than 'oot and aboot,' and they might have even learned something about their great neighbours to the north." —Stephen Brunt

"I laughed a lot reading this book, I gotta tell ya. It's very well done." —Steve Paikin, The Agenda, TVO
 
"I loved your book. Laughed out loud. And it takes a lot, actually, to make me laugh out loud." —Mutsumi Takahashi, CTV News Montreal
 
"I was laughing out loud on many occasions in your book. It's incredibly funny." —Jeff McArthur, The Morning Show, Global Television.
Back to Top