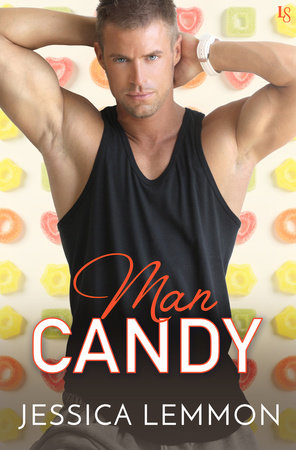 Man Candy
A Real Love Novel
By Jessica Lemmon

By
Jessica Lemmon
Best Seller
People Who Read
Man Candy

Also Read
Inspired by Your Browsing History
Praise
"Becca and Dax's instant chemistry is enhanced by their growing emotional bond. Readers will want more of this charming couple."—Publishers Weekly

"A sexy one-night stand turns deep and you can't help being drawn right in with these fabulous characters. Another unmissable entry in Jessica Lemmon's Real Love series!"—USA Today bestselling author Kate Meader

"Explosive chemistry, real characters, and a lot of heart—Man Candy gave me all the feels!"—USA Today bestselling author Stacey Kennedy

"Then there's the whole setting which is magical. . . . Seriously, who wouldn't want to be rained in a mountain cabin with a sexy, gorgeous, sex god? . . . This is my ideal vacation and I loved it. Another great installment to this fantastic series!"—Smitten with Reading
 
"I love the words that are Jessica Lemmon! She sure knows how to hook her readers. I adored this read and couldn't put it down."—Books According to Abby
 
"Entertaining, unique romance! Look forward to more from Jessica Lemmon!"—I Have a Book Obsession!

"Great characters . . . amazing chemistry . . . I loved it."—My Tiny Obsessions
 
"Man Candy was my favorite book in the Real Love series by Jessica Lemmon. It was so fresh and funny. I adored Becca and Dax."—A Novel Glimpse

"The romance, the scenery and just, the whole story worked for me. I enjoyed Dax, I liked Becca, and I really liked seeing them come together in love. This book was cute, funny, and had a lot of heart so I definitely recommend."—Front Porch Romance Book Review
 
"I loved the conflict with family, tension between the two characters and the self-doubt, as it is something we all struggle with in one way or another.  Another wonderful book by Jessica Lemmon."—Sultry Sirens Book Blog

"Once again, Lemmon has written a novel that has all the swoon-worthy elements you look for in a lighthearted romance: sexy characters, a charming story line, lots of heart, and a happy-ever-after ending that will make you smile."—What's Better Than Books?
Back to Top