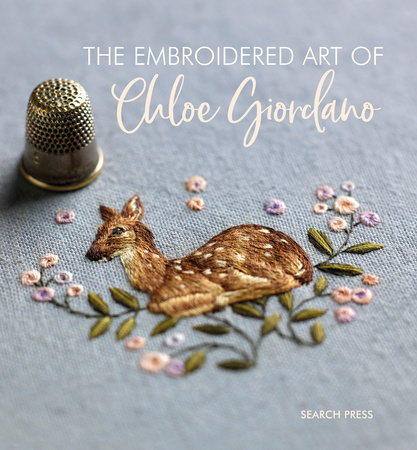 The Embroidered Art of Chloe Giordano
By Chloe Giordano

By
Chloe Giordano
Best Seller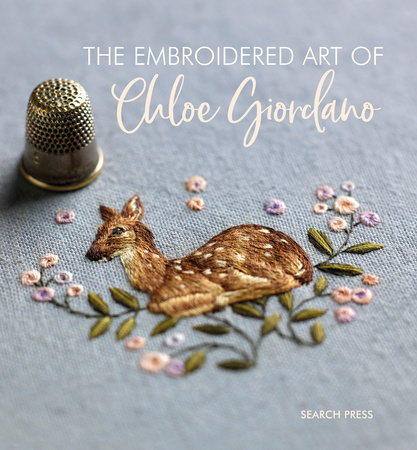 Hardcover
Oct 01, 2019 | ISBN 9781782215837
Hardcover

$35.00

Oct 01, 2019 | ISBN 9781782215837
*This title is not eligible for purchase to earn points nor for redemption with your code in the
Reader Rewards
program
Buy the Hardcover:
Inspired by Your Browsing History
Praise
Prepare to be Charmed, Enchanted, Delighted, Amazed – Mary Corbet
This is not your typical embroidery book. But oh! How I love it! It is everything I hoped it would be, all bundled up between two hard covers.
The Embroidered Art of Chloe Giordano is the type of book I'd like to browse through with you, page by page, sitting with our heads together over the book. Together, we would say things like, "Oh wow!" and "Look at that!" and "Awwww" and "Wait, let me read that!" The embroidery of Chloe Giordano is somewhat "organic" in its development. From reading her story, we can see that it came to be, naturally, growing out of what surrounded it: namely, her training and skill as an illustrator coupled with the inspiration of nature. In a NutshellIf you're keen on realistic needlepainting of animals, the book is must-have in that regard. But for those who love embroidery, who love art and illustration, or who just enjoy a good burst of inspiration now and then – whether or not you want to stitch in this particular style – the book is a delight and worth having on hand!
Back to Top