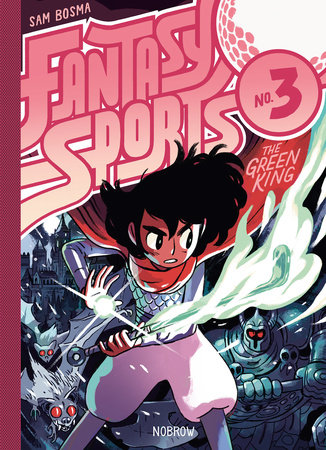 Fantasy Sports 3
The Green King
By Sam Bosma

By
Sam Bosma
Best Seller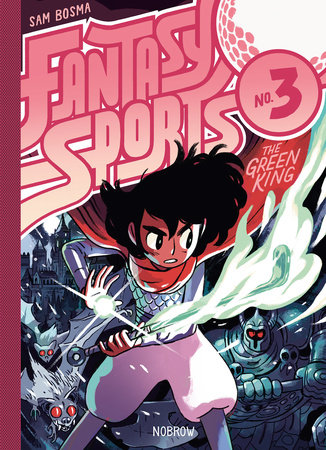 Aug 22, 2017 | ISBN 9781910620182
*This title is not eligible for purchase to earn points nor for redemption with your code in the
Reader Rewards
program
Buy the Hardcover:
Inspired by Your Browsing History
Praise
This slim, oversized volume is fast and furious fun, mixing fantasy and sports in a distinct and refreshing way. Showing a mix of influences from European comics and Japanese manga, Bosma's panels are bustling and lively with their propulsive use of sound effects and motion lines. Although it's the third volume in the series, it is a great jumping-in point for new readers, although assume most will seek out the previous volumes for more adventures in this quirky and exciting world. A hole-in-one.
—Kirkus Reviews

If you're looking for comics for a younger audience, or to read with a child, this series is a great pick; kids will love the bright colors and stunning graphics of this series. But personally, as an adult, I also found this comic adorable and entertaining.
—Syfy

Fantasy Sports 3: The Green King is continuing the tale that has us wonder what sport will be next and how it will go from something mere-mortals play to those with magic will make more fun. Another adventure that makes me wish I had a dog that carried a knife in its mouth.
—Things To Do In L.A.
Back to Top