The Silence of the Girls Reader's Guide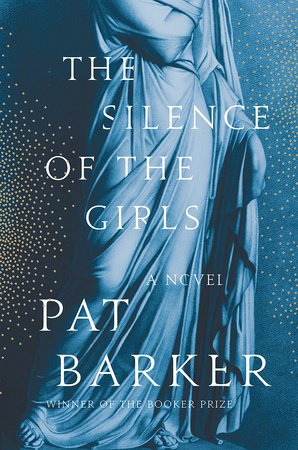 The Silence of the Girls Reader's Guide
READERS GUIDE
Introduction
Here is the story of the
Iliad
as we've never heard it before: in the words of Briseis, Trojan queen and captive of Achilles. Given only a few words in Homer's epic and largely erased by history, she is nonetheless a pivotal figure in the Trojan War. In these pages she comes fully to life: wry, watchful, forging connections among her fellow female prisoners even as she is caught between Greece's two most powerful warriors. Her story pulls back the veil on the thousands of women who lived behind the scenes of the Greek army camp—concubines, nurses, prostitutes, the women who lay out the dead—as gods and mortals spar, and as a legendary war hurtles toward its inevitable conclusion. Brilliantly written, filled with moments of terror and beauty,
The Silence of the Girls
gives voice to an extraordinary woman—and makes an ancient story new again.
Questions and Topics for Discussion
1. Briseis' attitude toward Achilles changes throughout the course of the novel. Did you always find yourself agreeing with her opinion of him? Why or why not?
2. What is most striking about the difference between how Achilles presents himself privately and publicly? In what ways do the two personas merge toward the end of the novel?
3. How did The Silence of the Girls impact your understanding of The Illiad? What did this book add to the story of the Trojan War as a whole?
4. There are many visceral and devastating depictions of war and its aftermath in Silence of the Girls. Which moment struck you as the most heartbreaking or poignant?
5. Honor, both familial and for your city, is a strong theme of The Illiad. How does this theme apply to The Silence of the Girls?
6. Throughout the course of the novel, we see Briseis through many traumatic experiences, including her fall from Queen to concubine. Were you ever surprised by her reactions to these experiences? How would you have reacted to these experiences?
7. The Silence of the Girls is a retelling of The Illiad from one of the minor character's point of view. If Pat Barker were to write another retelling, whose point of view would you be most interested in reading? How, for instance, might Paris, Helen's lover, tell his tale?
8. If The Silence of the Girls were written from the point of view of a male minor character, how would that change the story?
About this Author
Pat Barker is the author of
Union Street
,
Blow Your House Down
,
Liza's England
,
The Man Who Wasn't There
, the Regeneration trilogy (
Regeneration
,
The Eye in the Door
, and
The Ghost Road
, which won the Booker Prize),
Another World
,
Border Crossing
,
Double Vision
, and the Life Class trilogy (
Life Class
,
Toby's Room
, and
Noonday
). She lives in Durham, England.
Back to Top