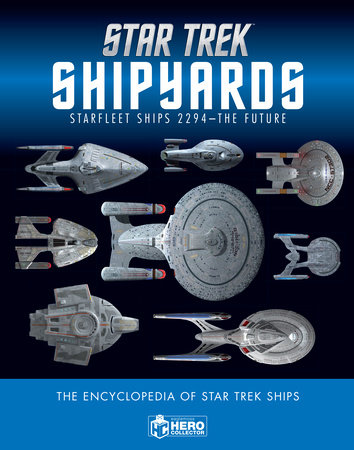 Star Trek Shipyards Star Trek Starships: 2294 to the Future The Encyclopedia of Starfleet Ships
By Ben Robinson and Marcus Reily

By
Ben Robinson

and

Marcus Reily




Best Seller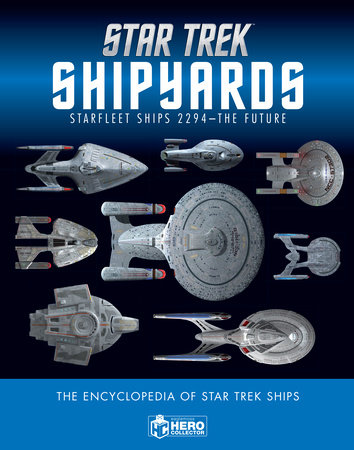 Hardcover
Nov 13, 2018 | ISBN 9781858755304
Hardcover

$29.95

Nov 13, 2018 | ISBN 9781858755304
*This title is not eligible for purchase to earn points nor for redemption with your code in the
Reader Rewards
program
Buy the Hardcover:
People Who Read
Star Trek Shipyards Star Trek Starships: 2294 to the Future The Encyclopedia of Starfleet Ships

Also Read
Inspired by Your Browsing History
Praise
"Hero Collector's Star Trek: Shipyards – Starfleet Ships 2294 – The Future is a brilliant looking Star Trek book and one that is worthy of belonging on any Trekkies bookshelf." – Flickering Myth

"… really fun books that offer undoubtedly the most comprehensive in-universe guide to Star Trek starships ever assembled." – The Trek Collective

From the Inside Flap

This volume features small transports, fighters, multi-mission explorers and time traveling ships from the distant future. Each ship is illustrated with CG artwork, including original VFX models made for the TV show, alongside a technical overview and operational history. Chapters include size charts, showing the ships to scale. An appendix of class listings is featured at the back of the book.

STAR TREK SHIPYARDS is a series of lavishly illustrated books that provide in-universe profiles of STAR TREK ships, building into the ultimate illustrated encyclopedia of STAR TREK vessels. Each ship is profiled with technical information, operational history and plan view CG renders – wherever possible using the original VFX models that were used on the TV shows and movies.
Back to Top