No Journey Too Far Reader's Guide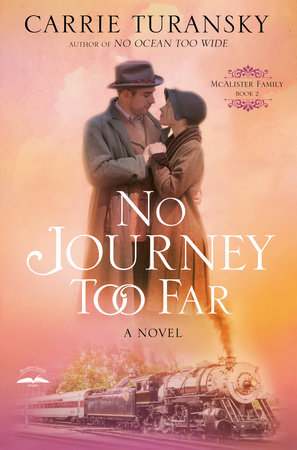 No Journey Too Far Reader's Guide
READERS GUIDE
Readers Guide
1. Had you heard about British Home Children before you read
No Journey Too Far
? What is one thing you learned that made an impression on you about child emigration and British Home Children in particular?
2. What were some of the challenges British Home Children faced when they grew up? Which of these were highlighted in the book?
3. Garth served in World War I. What do you think were his motivations to enlist, and how did they relate to him being a British Home Child?
4. Grace was adopted into a wealthy family, but her adoptive parents wanted her to hide the fact that she was a British Home Child. Why did they make that decision, and what did you think of their reasons for making it?
5. Friendship played a key role in this story: Garth and Rob shared a strong bond, and Emma relied on Margaret, Peter, and Lucy. What acts of friendship did you notice in the story, and how did they affect the characters?
6. Emma faced many challenges in this story—Eli Gilchrest's attack, fleeing the farm, working for Ruby Hazelton at the boardinghouse, concern for Garth when his letters stopped, and then being accused of murder. Which of these do you think was the most challenging for her, and why?
7. Rob fell in love with Grace, but he decided to distance himself from her. What did you think of his decision? How would you have counseled him to handle the situation?
8. Grace was raised in the city, and she learned some new skills when she stayed with the Chapmans on their farm, with some humorous results. Which skill do you think was the most challenging for her, and why?
9. Andrew traveled all the way from England to act as Emma's defense attorney. What did you think of Andrew and how he handled Emma's defense? Were you surprised by the outcome of the trial, or did you guess who murdered Ruby Hazelton before it was revealed?
10. The theme passage for
No Journey Too Far
is Psalm 9:9–10 (niv): "The Lord is a refuge for the oppressed, and a stronghold in times of trouble. Those who know your name trust in you, for you, Lord, have never forsaken those who seek you." How do you see the truths of those verses shown in the story?
Back to Top