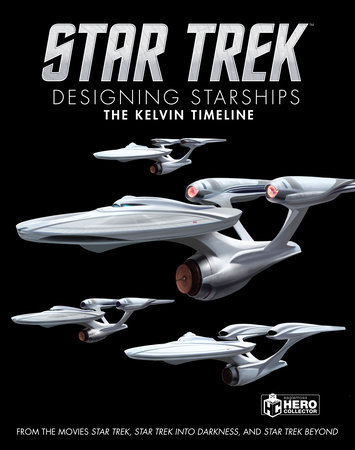 Star Trek: Designing Starships Volume 3: The Kelvin Timeline
By Ben Robinson

By
Ben Robinson
Best Seller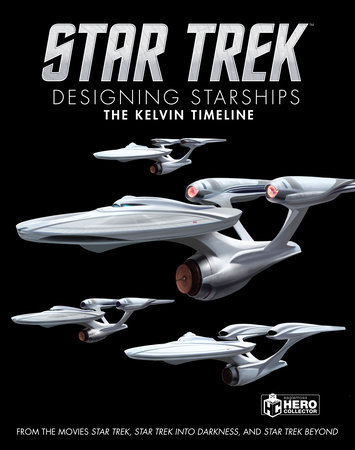 Hardcover
Apr 30, 2019 | ISBN 9781858755380
Hardcover

$29.95

Apr 30, 2019 | ISBN 9781858755380 | Young Adult
*This title is not eligible for purchase to earn points nor for redemption with your code in the
Reader Rewards
program
Buy the Hardcover:
Inspired by Your Browsing History
Praise
" For fans of Star Trek starships and for fans of the Kelvin Timeline (and certainly for fans of both!), this reference book is a must have." – Trek Core
 
"… the Designing Starships series is hard to beat as a complete set of coffee table books. Each book is a manageable size to thumb through, without being so big that they become unwieldy." – Trek Core

From the inside flap

This book features the ships from the movies STAR TREK (2009), STAR TREK INTO DARKNESS (2013), and STAR TREK BEYOND (2016). It begins with the Enterprise: Director J.J. Abrams took on the challenge of redesigning the iconic starship for the 21st Century, working with production designer Scott Chambliss to create a ship that would be similar but noticeably different to the Enterprises of the past. Chamblis also worked to create the look of three different cultures: human, Vulcan and Romulan, developing their worlds to represent each civilizations' character. Alongside the Enterprise is the Jellyfish: Spock's organic Vulcan ship modelled on a gyroscope; the multi-bladed Romulan mining ship the Narada; and the vast 23rd Century city-station Yorktown, plus the U.S.S. Kelvin, the Altamid Swarm Ship and more.

The chapters tell the stories of how the designers' visions made it to screen, from first concept to finished model, and examine their inspirations, from JFK Airport to the backbone of a humpback whale.

DESIGNING STARSHIPS is a series of lavishly illustrated art books that detail the design process behind the most memorable ships in STAR TREK's history. Each book showcases original production artwork, and features in-depth interviews with the concept artists who created the ships, exploring exactly how each ship was created and offering a fascinating glimpse of what could have been.
Back to Top