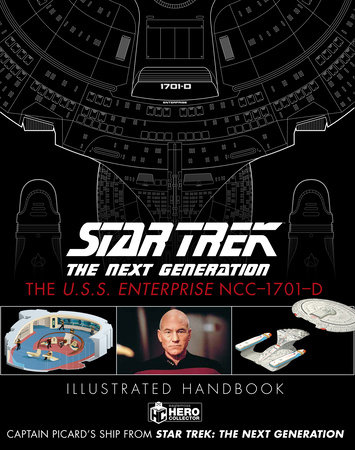 Star Trek The Next Generation: The U.S.S. Enterprise NCC-1701-D Illustrated Handbook
By Ben Robinson and Marcus Riley
Illustrated by Rob Garrard and Ian Fullwood

By
Ben Robinson

and

Marcus Riley


Illustrated by

Rob Garrard

and

Ian Fullwood




Best Seller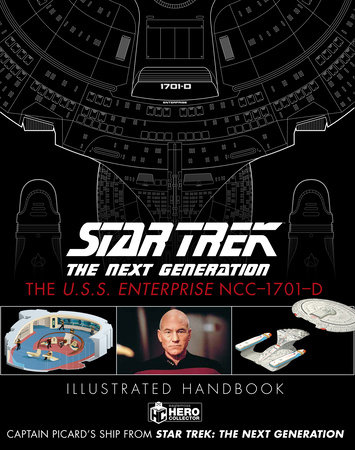 Hardcover
Jul 09, 2019 | ISBN 9781858755403
Hardcover

$29.95

Jul 09, 2019 | ISBN 9781858755403 | Young Adult
*This title is not eligible for purchase to earn points nor for redemption with your code in the
Reader Rewards
program
Buy the Hardcover:
Inspired by Your Browsing History
Praise
From the inside flap


This volume, featuring the U.S.S. Enterprise NCC–1701–D, is a detailed, illustrated account of Captain Picard's ship. It shows the Enterprise-D in detail, inside and out, with illustrations of all the key locations – with special features on the bridge, the transporter room and crew quarters, plus technical features on the warp drive, the holodeck and weapons and defensive systems. Technology – including phasers, tricorders and replicators – is analyzed and explained, together with auxiliary vehicles such as shuttles and the captain's yacht.

STAR TREK ILLUSTRATED HANDBOOKS is a series of books that provide in-depth profiles of the STAR TREK universe, covering a wide range of topics from individual starships to races such as the Klingons. Each full-color, heavily illustrated reference work is packed with isometric illustrations, artwork, photographs and CG renders, and features detailed technical information from official sources.
Back to Top