Happy and You Know It Reader's Guide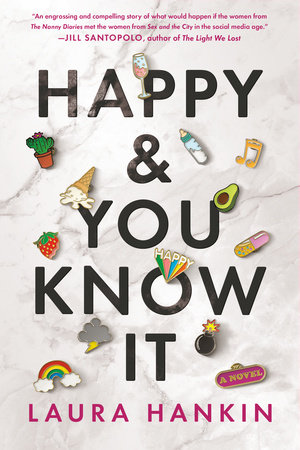 Happy and You Know It Reader's Guide
READERS GUIDE
Readers guide for HAPPY & YOU KNOW IT
Questions for Discussion
1. What character did you relate to the most, and why?
2. Who do you think is the true villain in this story?
3. Why do you think that Claire was drawn so deeply into the world of the playgroup women? Would she have gotten as invested in a different playgroup, or was this one unique?
4. As you were reading, how did you expect the events hinted at in the prologue to play out? Who did you think would become the woman running down the street, and why?
5. What do you think of the book's view on motherhood as yet another way for women to be judged?
6. What are your thoughts on Momstagram accounts like the one that Whitney has?
7. What do you think the story was trying to say about the wellness industry? Do you agree or disagree?
8. How did your opinions of the characters—particularly Claire, Amara, Whitney, Christopher, and Gwen—change throughout the story?
9. What did you think about the book's portrayal of female friendship? Which of the characters would you most want to be friends with?
10. What do you imagine might happen to the characters after the ending of the story as they deal with their new infamy? Do you think they will all stay in one another's lives?
11. How did the flashbacks to Whitney's and Gwen's childhoods inform your views of how they were acting in the present?
Back to Top